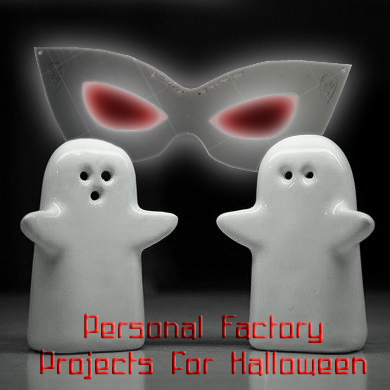 Plus make-your-own spooky shakers and a mask!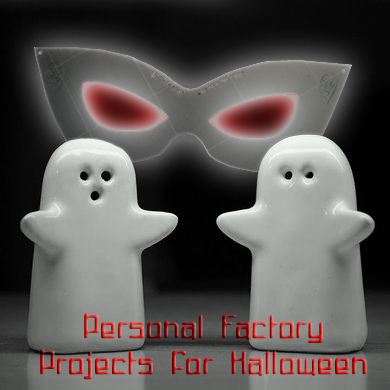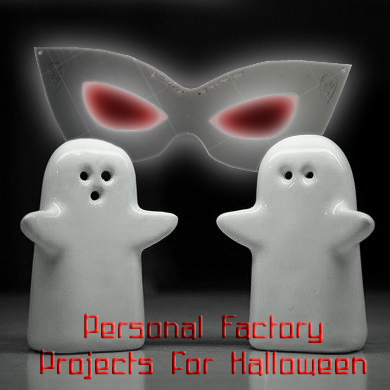 Welcome to the new monthly feature of Personal Factory Projects!  Every feature will have a theme and showcase various themed products by Personal Factory users.  To add to the excitement, every theme will include a MIY project with a free file for download from the Ponoko showroom!  We know how much you love free stuff.
It's not really Halloween without monsters, ghosts and dress-ups. Below are Hopeful Monster table lamp from Random Design Walk Lab, Spooky Ghost buttons from Chromatophobic, Love Devil necklace from Mariska and a moustachioed neckwarmer from Haha Bird.  The latter will look superb with a top hat, and you can wear it for the rest of the winter.

FabBlab are clearly very enthusiastic about the upcoming ghoul fest.  They've designed a set of really quirky 3D printed Glazed Ceramic salt and pepper shakers, and you can download the files for those designs for free.  And if you're stuck for dress-up ideas, you can't go wrong with a superhero costume.  No respectable superhero costume is complete without a mask, and you can grab a free file for one from the showroom.