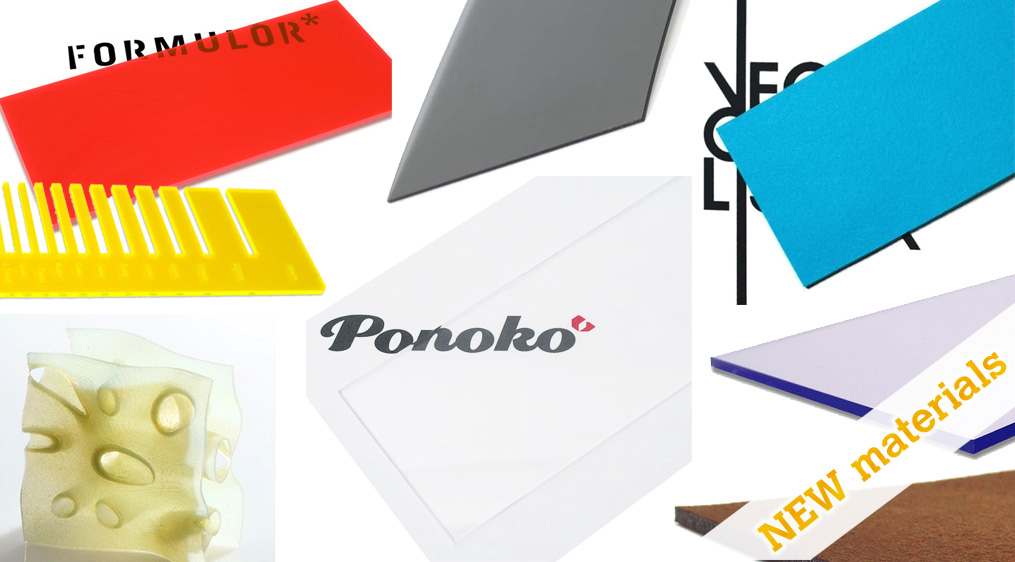 September edition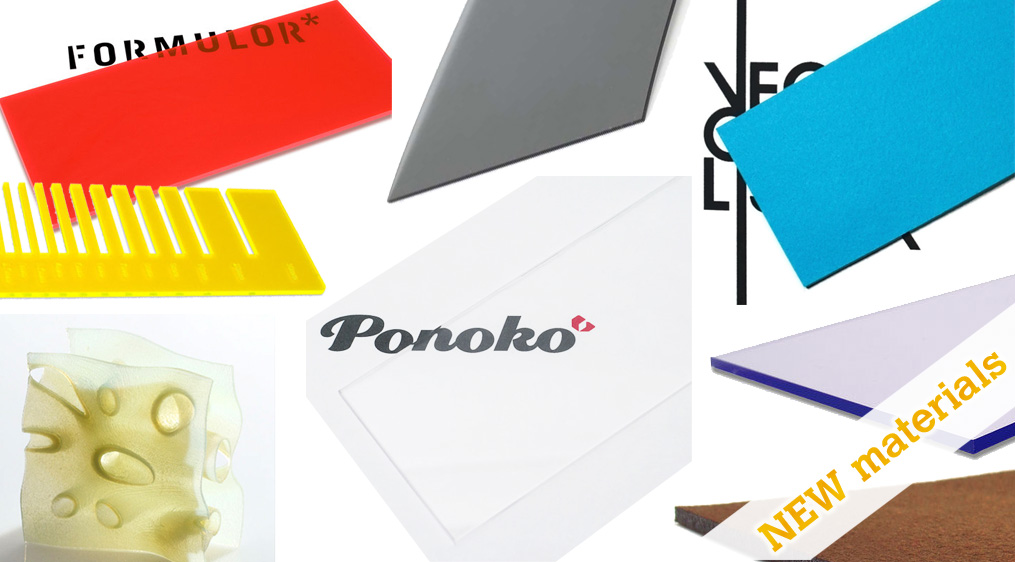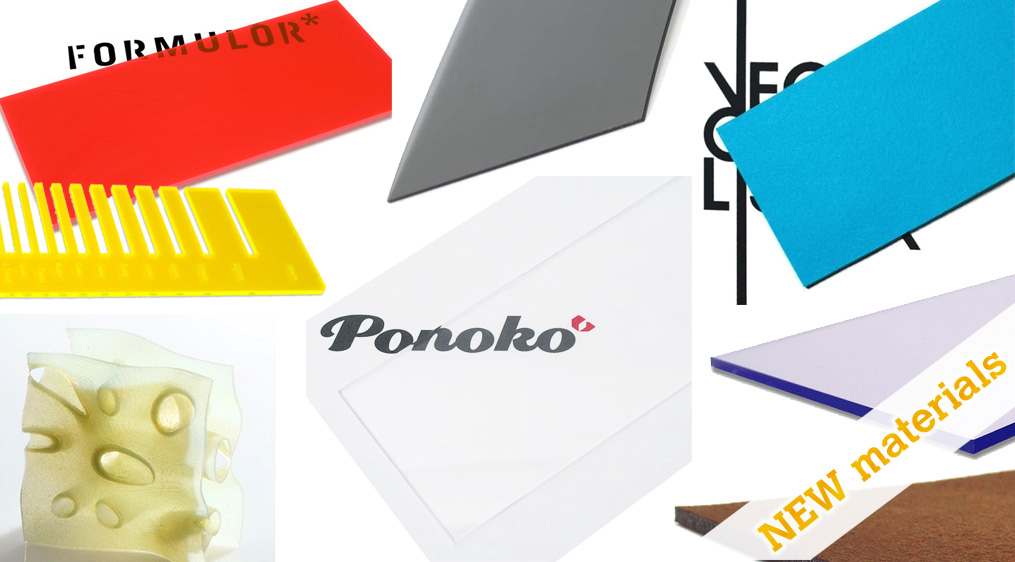 September was another great month of new materials to make stuff with!
There are new laser-cutting materials available at Ponoko US, Formulor in Germany, and Vectorealism in Italy; plus a new 3D printing material.
Check 'em out in this roundup of all the new materials added last month.
We got an awesome addition to our 3D printing materials catalog —
Durable Fine Plastic with a gelatin support material. This stuff is super strong, gives super detail, AND the support material lets you make more complex designs. Read all about the super properties of this new material.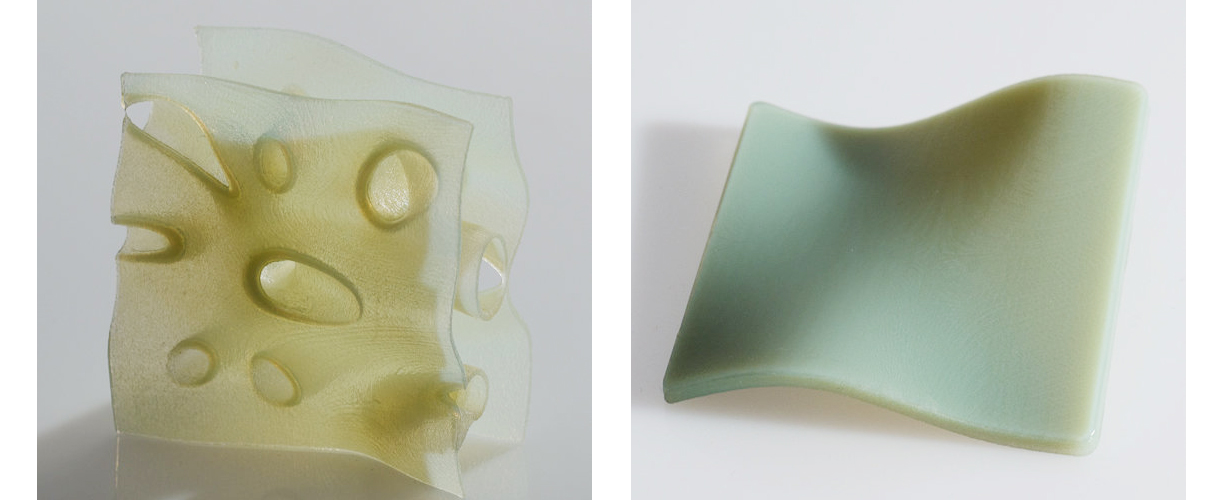 Get rid of glare with an all new laser-cutting material. We added Polarizing Film to the US materials catalog. This super thin material has a polarized layer that reduces glare and reflection. It's often used in the making of sunglasses and LCD screens.

The Ponoko US materials catalog also welcomed 2 new thicknesses to our acrylics offering. We added our thickest thickness of Green Acrylic and our thinnest thickness of Clear Acrylic.
For those using Personal Factory with our European hubs, we've got new materials for you too!
• Italy: Vectorealism added felt, starting off with 6 great colors.
• Germany: Formulor added 4 colors of fun, fluorescent acrylics.