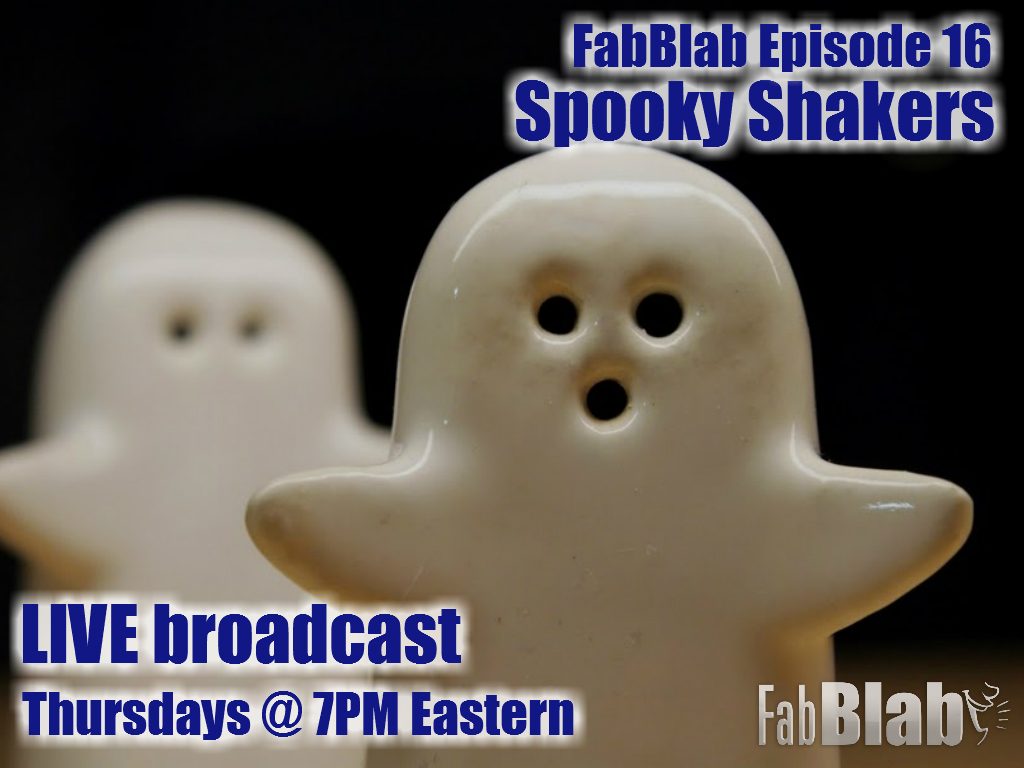 Join us LIVE on the first Thursday of every month!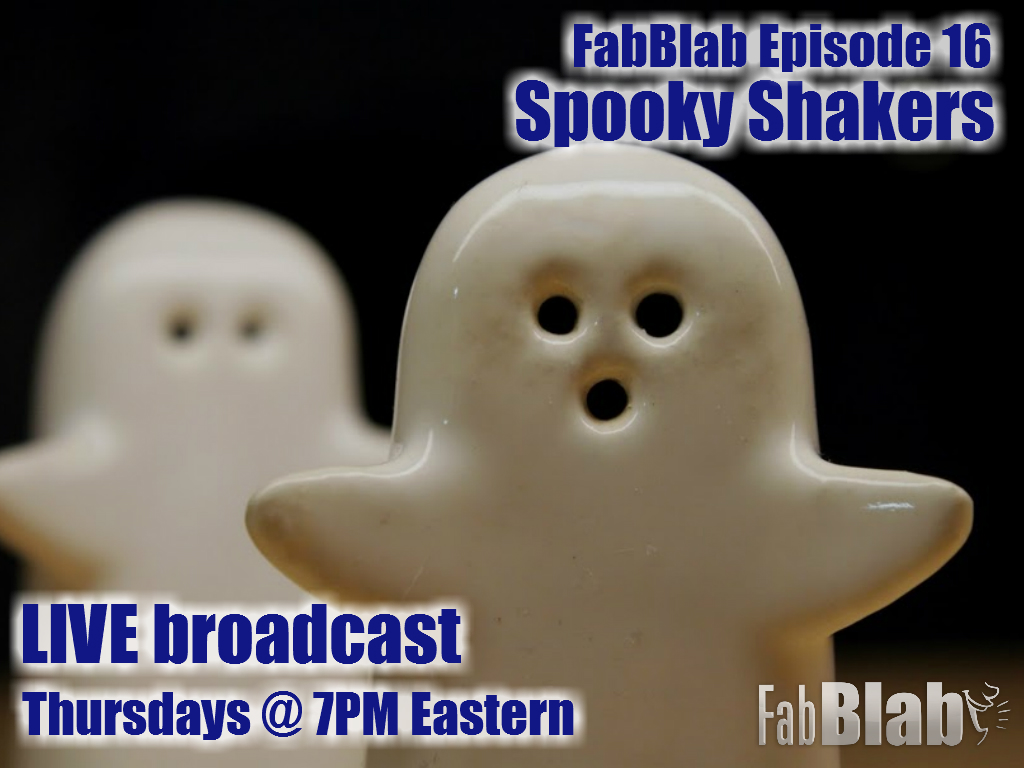 Project:
Spooky Shakers
Materials:
3D Printed – Glazed Ceramic
Tools:
Salt, Pepper and some plugs.
Difficulty Level:

---
It's that time of the year again…You know…Where you go around wearing sneaky disguises taking candy from strangers…
Anywho, to stay in the "spirit" of things, we decided to "shake" things up a bit and put a little "spice" in your life. So we made some salt and pepper shakers that look like ghosts, but watch out behind you or you might get a flavor inducing BOO!
Download the Project Files here!