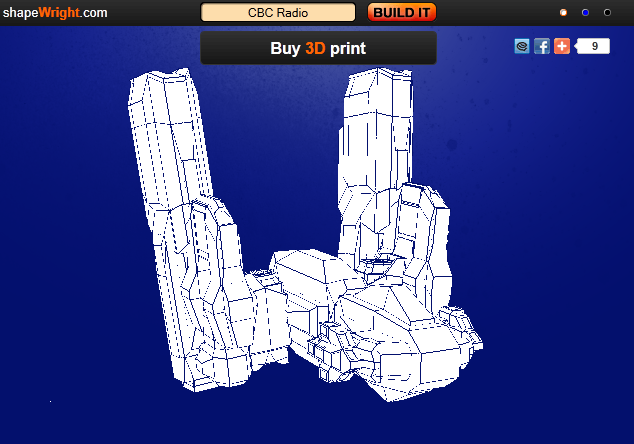 Spaceships created with just a word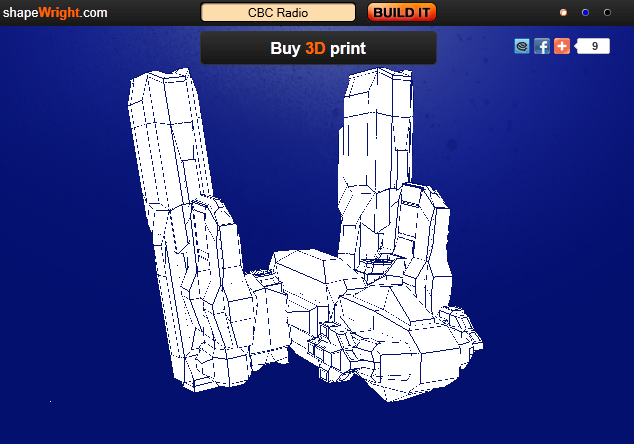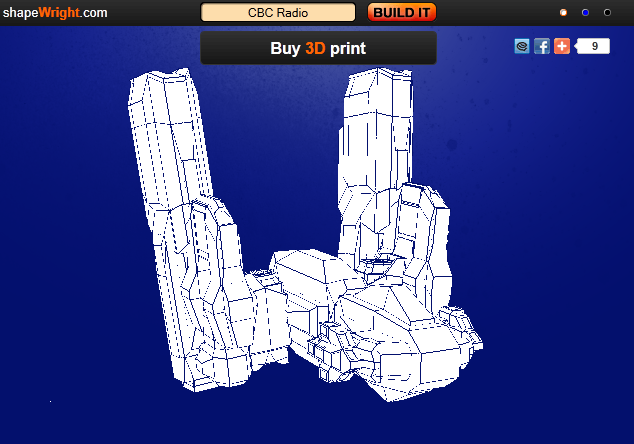 Ponoko forum readers may remember my tutorial for  ShipWright, the Blender addon that assembles spaceships from the Shipyard project. Although ShipWright was really cool, the setup process was a bit cumbersome, especially for new Blender users.
Now there's a faster way: Dolf Veenvliet (aka macouno) has created a service called ShapeWright that uses WebGL to to generate the same spaceship models right there in your web browser.
After entering some text to create a 3D model, you have the option of buying a 3D print, or, downloading the model directly via the VRML link (lower-right corner of the page) and printing it yourself.
I was listening to the radio at the time, so I entered "CBC Radio" and printed the resulting spaceship on my MakerBot: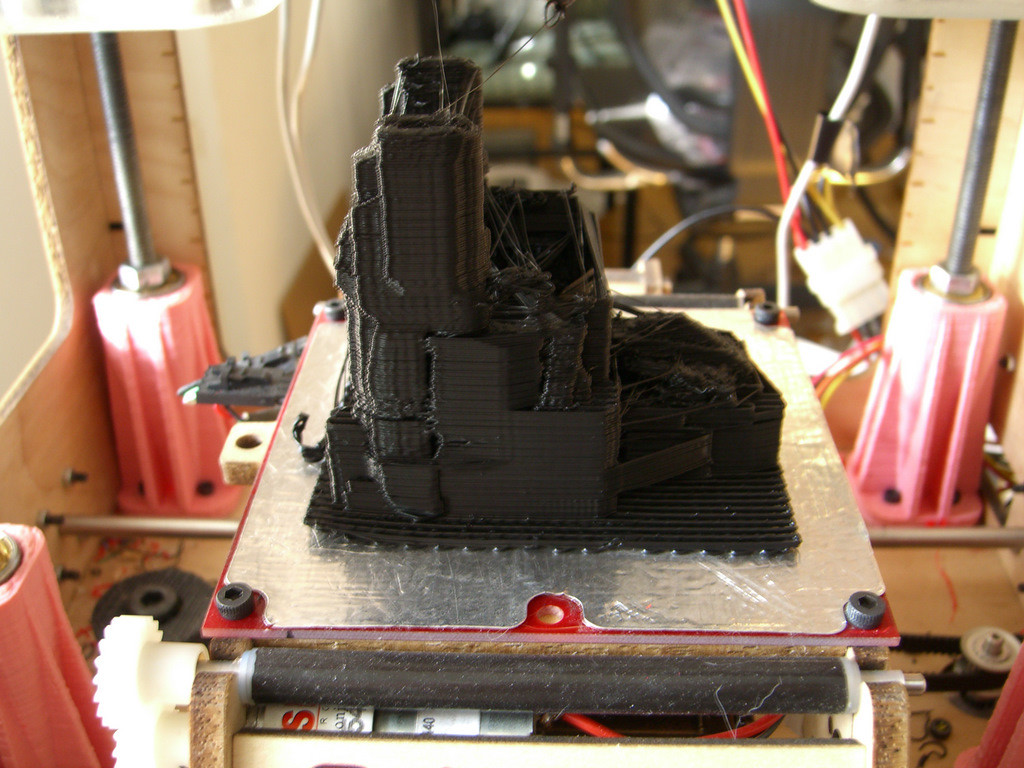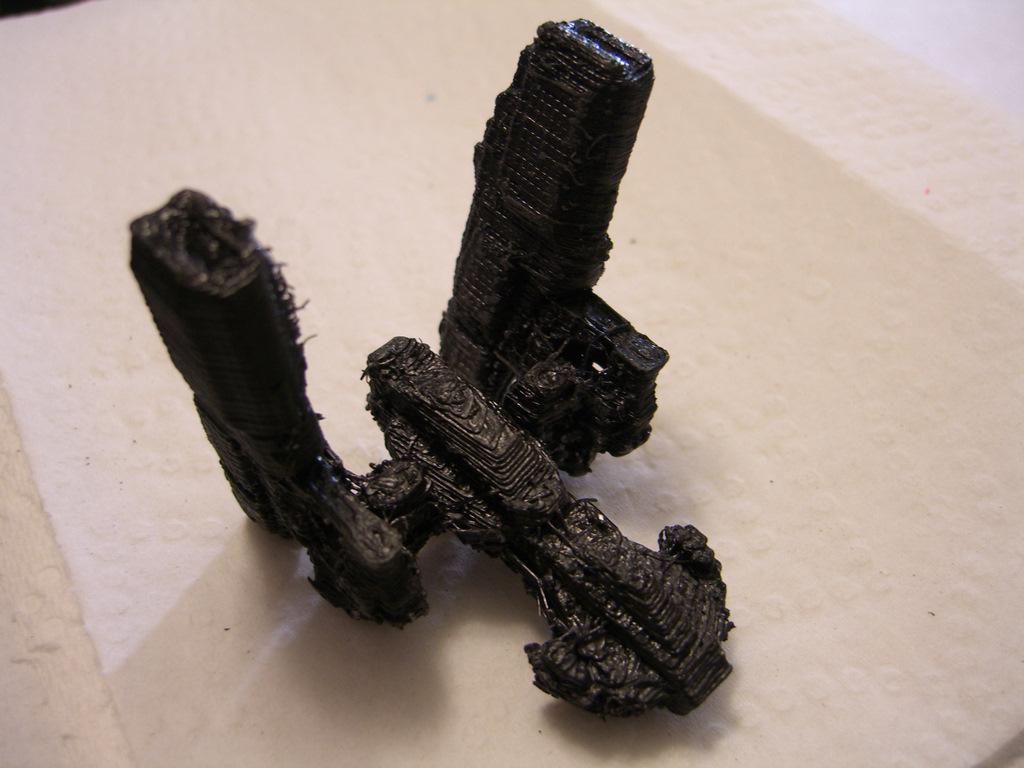 The generated models tend to have overhangs, so you'll need to print with support material as I have above.
Dolf says that the service is a proof of concept that may be expanded in the future to allow the creation and customization of other objects – including Entoforms.
You can download my ship at Thingiverse or, even better, make your own directly at the ShapeWright website: http://www.shapewright.com/
---
Derek Quenneville is a 3D printing evangelist who posts weekly on the Ponoko blog. Follow him on Twitter @techknight.