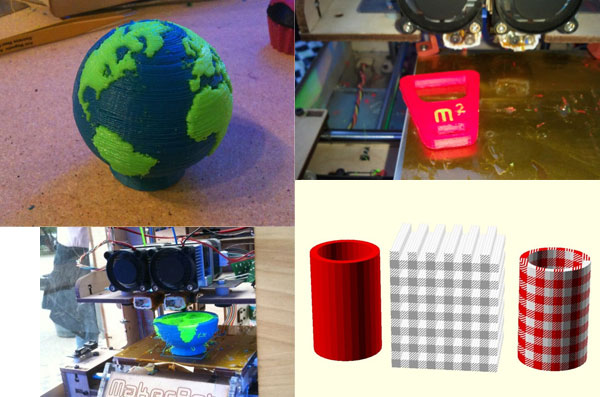 The community begins to experiment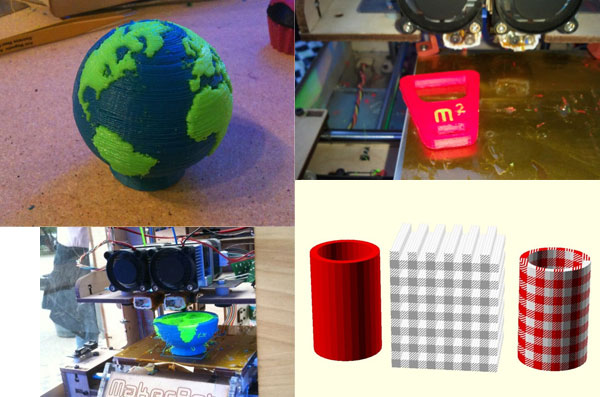 A week after the MakerBot MK7 dual extruder was announced, what's happened on Thingiverse?
Only a few actual prints have been uploaded by the community (understandable), but already there are a handful of projects just waiting for the hardware to get into people's hands.
From the photos of it at Maker Faire, it looks like this two-colour model of Earth by Elliot Cohen, Jon Monaghan, and Michael Curry is the Hello World of dual extrusion: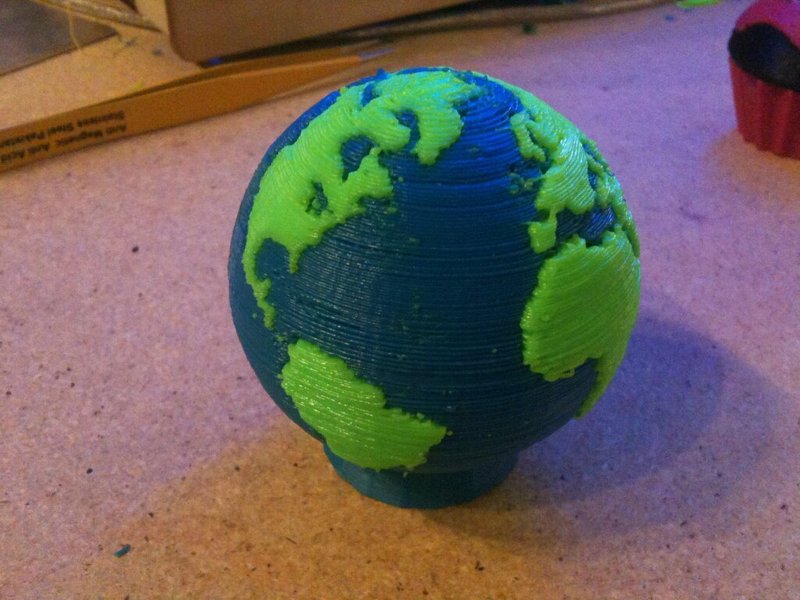 The Make blog has some photos of it mid-print: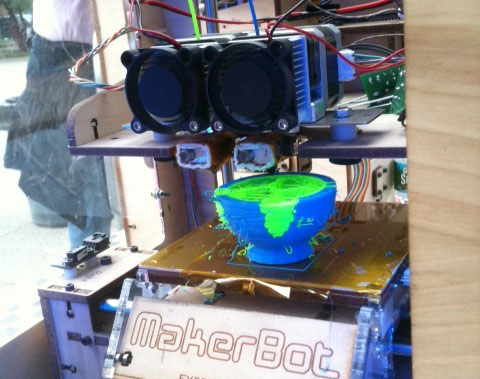 Next up is a two-colour bottle opener by Brett Beauregard. There are limits to how small the text can be 3D printed on a hobbyist device, but having two colours is going to make for some great-looking custom promo items: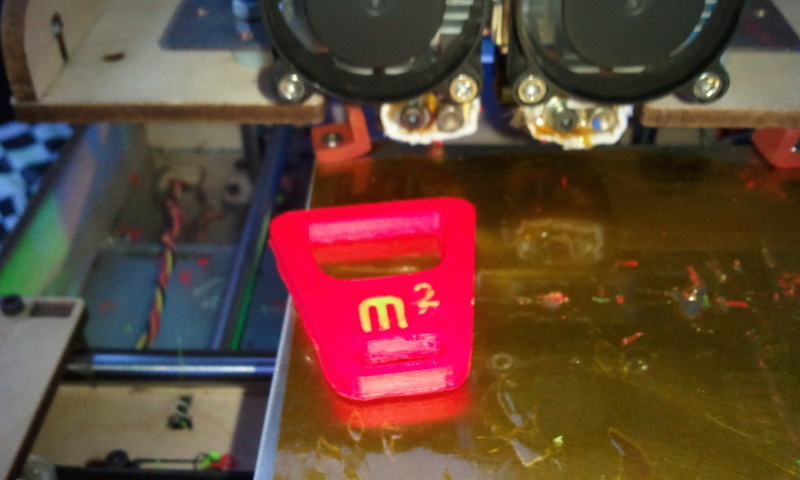 I made some glow-in-the-dark bottle openers with the Site 3 logo on them earlier this year, so being able to limit the expensive glowing plastic to just the logo portion would be very helpful to me. 🙂
My favourite so far is this OpenSCAD technique by Mark Durbin for turning regular models into checkered, striped, spotted, and gingham(!) models: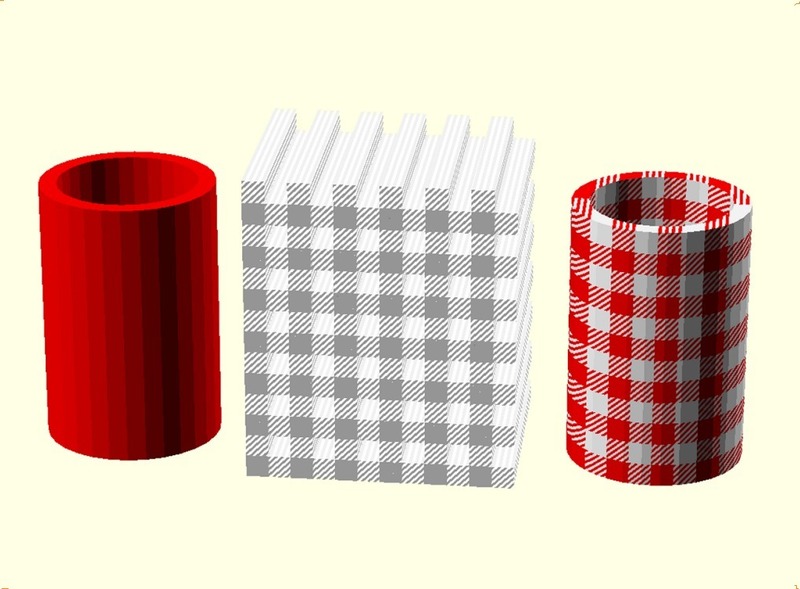 It works by differencing and intersecting an existing model against one of Mark's pre-made patterns to split the model in two, then dual extruding the results. You can make your own patterns to difference against, too.
The number of projects is sure to explode over the next few months, so be sure keep an eye on the "dual" tag on Thingiverse.
---
Derek Quenneville is a 3D printing evangelist who posts weekly on the Ponoko blog. Follow him on Twitter @techknight.