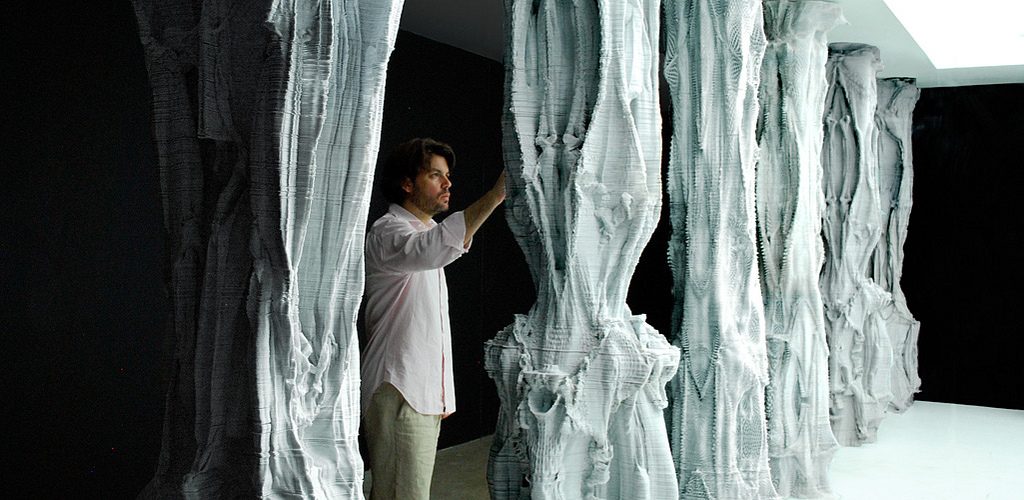 Michael Hansmeyer's marvelous columns.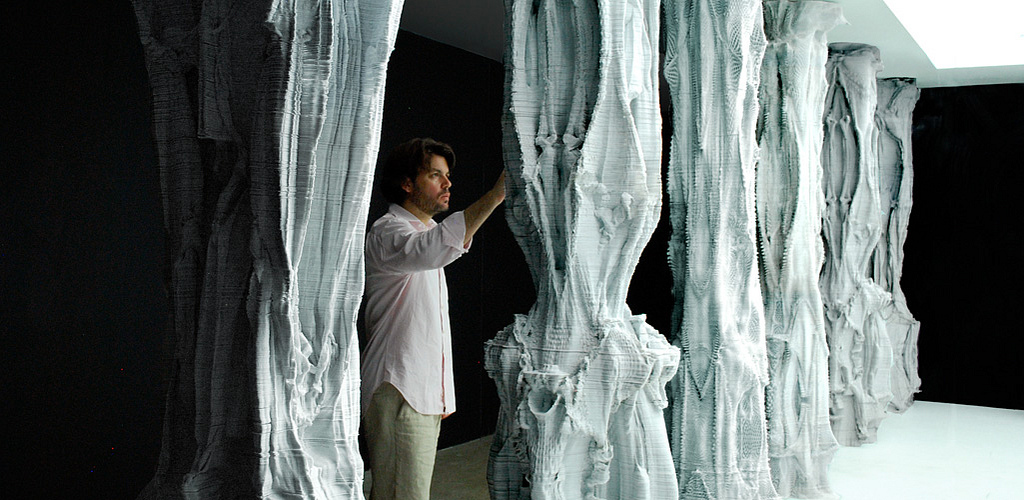 These astoundingly intricate columns by Michael Hansmeyer were designed in Processing using a subdivision process before being CNC milled slice by slice from 1mm ABS plastic. Yes, I did say 1mm.
As you might imagine, this means that each column has an enormous number of layers, 2700 in fact. Each column has a core of wood and iron to keep all those layers in place and support what must be significant weight.

We mentioned these columns in an earlier post while Hansmeyer was making laser cut cardboard prototypes. The columns are currently being exhibited at the Gwangju Design Biennial 2011 in Korea.
Here is what the designer says about the project. You can read more on his site.
This project involves the conception and design of a new column order based on subdivision processes. It explores how subdivision can define and embellish this column order with an elaborate system of ornament.