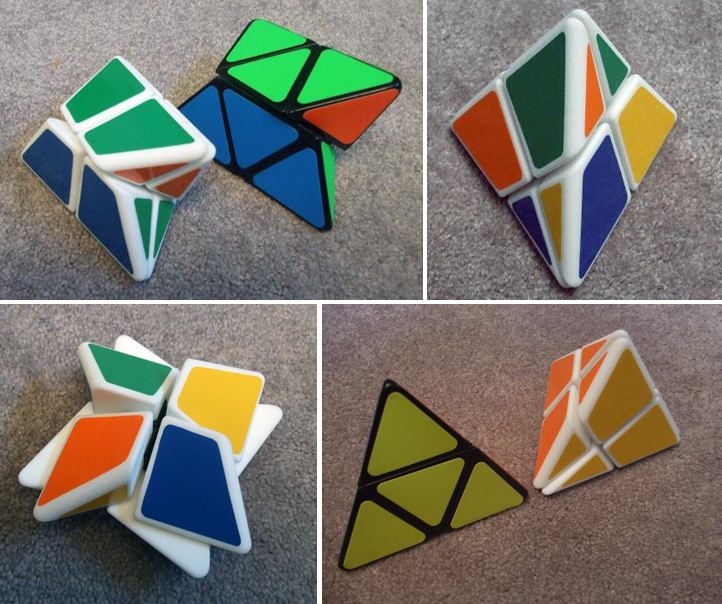 Personal Factory projects from Steven Marshall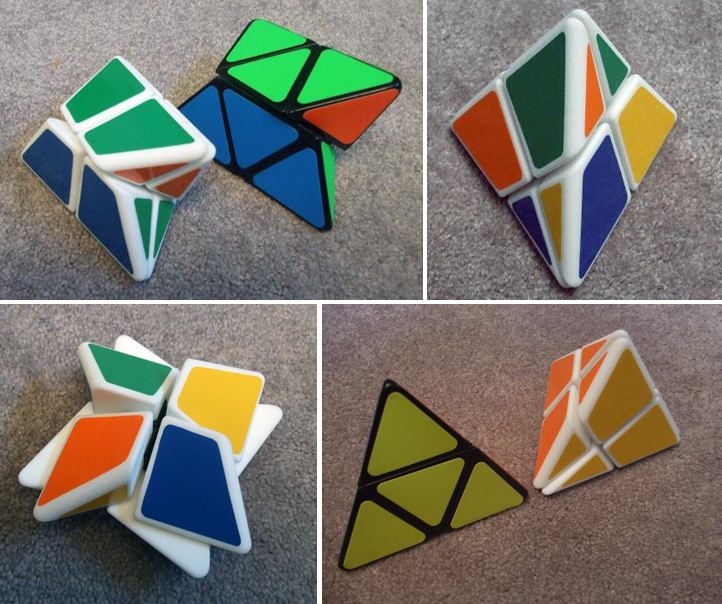 Steve used to make quite a mess on his desk. A type of mess that one would expect from days to months of some creative puzzle making. 
Now that he 3D prints his puzzles, Steve's desk is a paragon of tidy. Well, not quite. There is still the manual cutting of the stickers that cover the puzzle's faces. Not for much longer though. There are plans to have them machine cut to create a more refined product.
Steve designs and makes puzzles. So far he's used his Personal Factory to 3D print his designs, and is currently designing a wood puzzle that will be laser cut. The 3D puzzles feature moving parts and require a strong material such as Durable Plastic to make sure that the object can withstand rigorous handling. Durable Plastic is gritty, so Steve spends some time playing with the puzzles to allow the material to sand itself down improving turning quality. He's also 3D printed jewellery out of stainless steel and is looking at experimenting with coloured ceramic for a range of decorative objects.
How would you describe your creative process? My creative process, like all of them, starts with an idea. When something pops into my head, I write it down somewhere, then later write it down in my binder of ideas.
This is when I categorize it (puzzles, decorative, jewelry, gadgets, etc) and draw out how it will work, along with describing it more in detail for myself. When I finally find money and time to make it, I sit down to design and perfect it on Autodesk Inventor.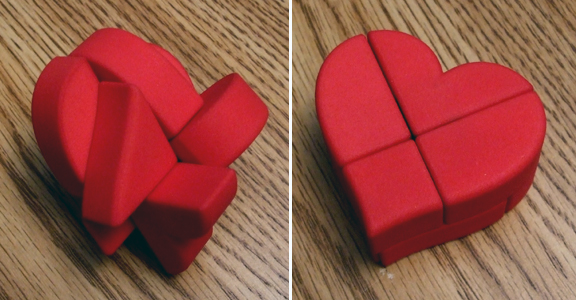 Have you been surprised by anything in the PF process: The ordering process surprised me, I very much like how it is laid out. It provides the customers with many options and allows for more communication between the buyer and the designer. It's a perfect way to allow for customizable products, but also easily allows customers to buy the product as is.
Do you have any tips for other makers? Don't get discouraged when your first models don't work as expected. Learn from them! Manufacturing processes like this can take a few tries to get good at, and prototyping is still necessary even with practise!
You can see more of Steve's designs and order the puzzles yourself at Stuff by Steve.