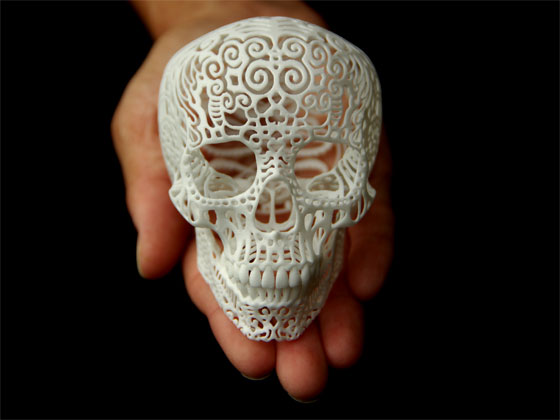 Artist's Kickstarter project aims to put more art in front of more people…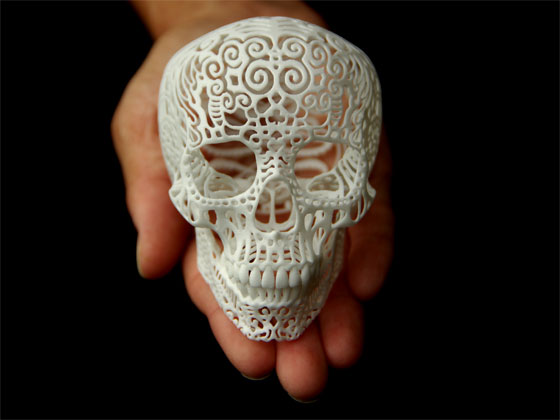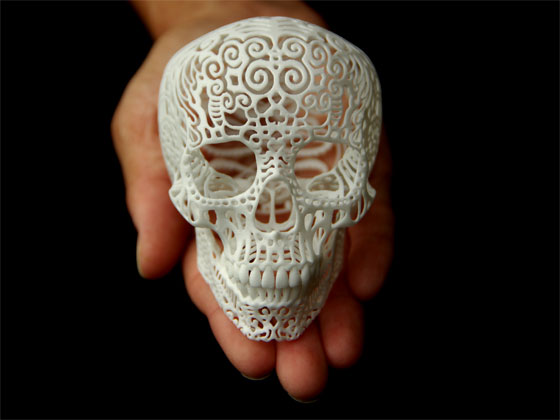 Crania Anatomia Filigre is a 3D printed sculpture by Joshua Harker who is using Kickstarter to launch the art piece and to reach a more global audience than is possible with galleries and exhibitions.
This delicately designed sculpture is based on drawings Harker made about 20 years ago, and now finally technology has caught up to the artist's ideas.
Harker is full of praise for 3D printing, claiming what was once impossible to produce in sculptural form is now in the realm of reality:

"My visions are now able to be realized sculpturally in archival materials including cast bronze, and sintered glass/nylon. Never before have forms of this organic complexity been able to be developed and reproduced. Previous processes simply did not allow for it. I believe this boon of technology is a revolutionary time for the arts and one which will be boldly marked in history."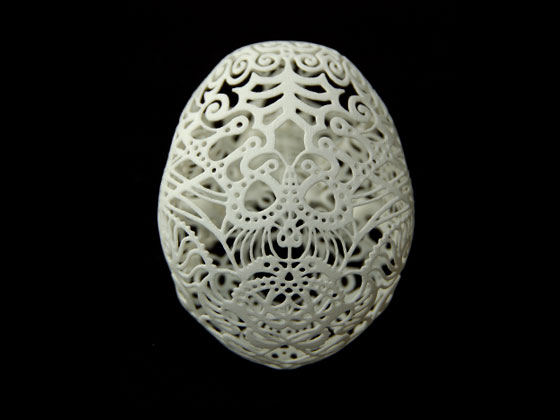 Crania Anatomia Filigre is available to Kickstarter supporters in three sizes, with the largest approximately life size.
Although already successful with his initial minimum funding goal of $500, Harker welcomes any amount of interest and will produce any number required for supporters. To help support Harker's work and to order the sculpture for yourself, please visit the Kickstarter project page.
You can also see more of Harker's work in our recent post, "Ten 3D printed works of contemporary art."
---
David is an industrial designer from New Zealand. He contributes a weekly 3D print or CNC article for Ponoko. You can follow him on Twitter 
@dizymac