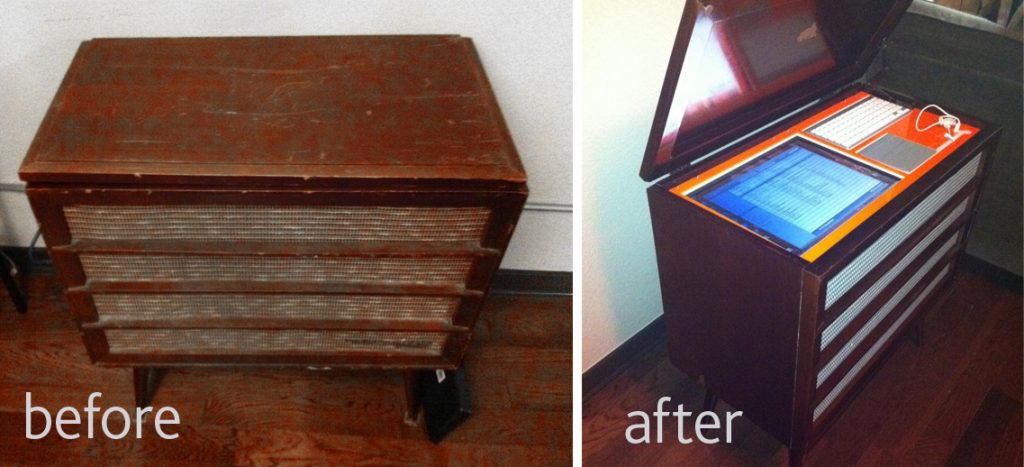 Radiogram conversion — a Personal Factory project

Julian wrote in this week to share a great project that he and his wife Lori have just finished using their Personal Factory.
They started with a ratty old radiogram cabinet, and turned it into a PC-based music centre with 50,000 songs on board.
The cabinet needed to be gutted, stripped, and refinished, and the speaker grille fabric replaced. Then they set up a PC and speaker system in the void, mounting the screen horizontally at the top of the cabinet. Lori then designed a laser-cut top panel using two layers of acrylic to accommodate the screen, keyboard, trackpad, and a USB port (in case the 50,000 songs isn't enough…)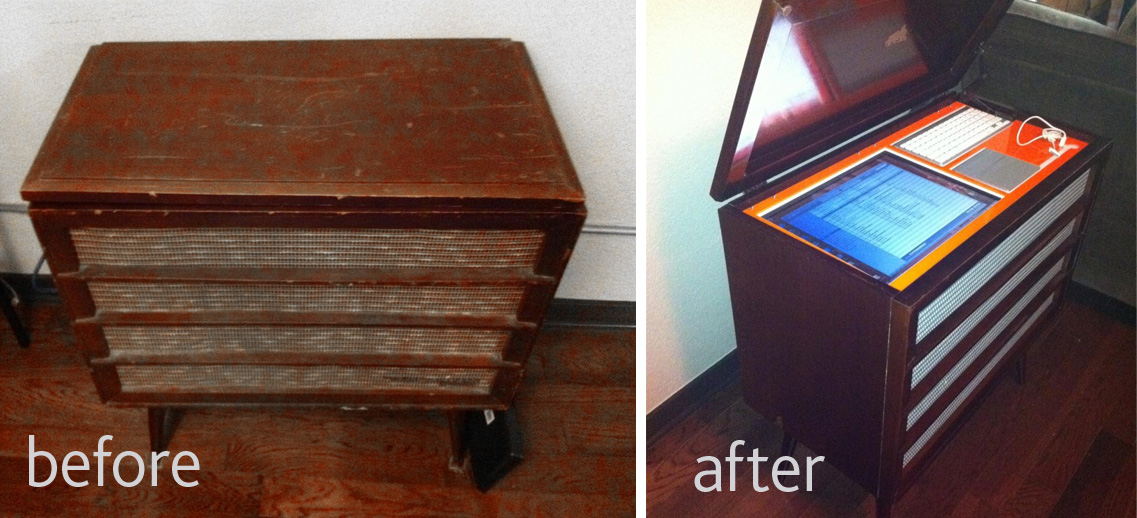 For me, this is an ideal application of laser-cutting technology: the tailor-made panel gives this project a really professional finish and fits an out-of-square cabinet perfectly. Speaking from experience, using a laser-cutter is so much easier than doing it manually! It inspires me to do something with the half-dozen dead radiograms and tube amps in my workshop.