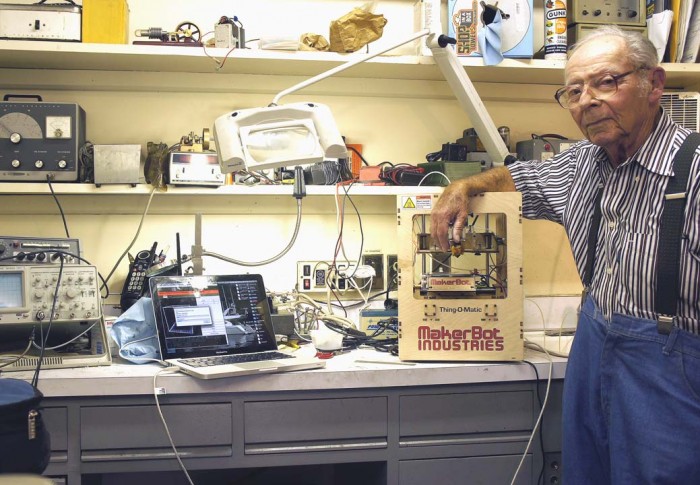 I want to be like this guy when I am 86.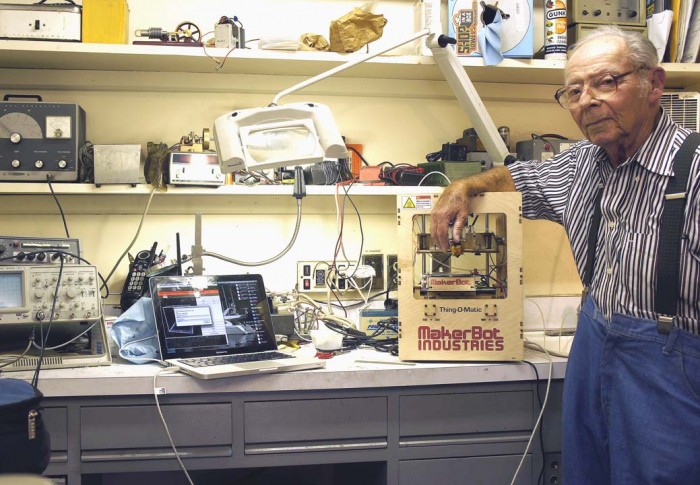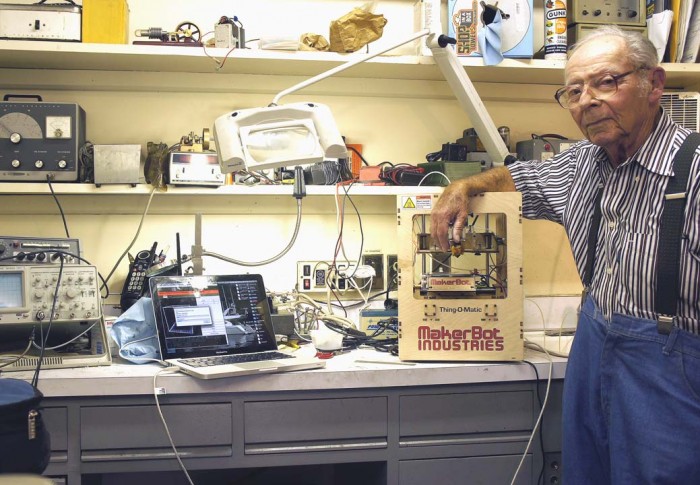 As part of the generation known for struggling with "the Google," Sylvan Heumann stands in defiance of all the stereotypes, preconceptions, and prejudices. He epitomizes what every maker aspires to be in their golden years. Simply put, this guy is awesome.
Syl recently finished assembling his Thing-O-Matic just "to understand the technology." This is only the most recent in a long line of impressive projects including an argon laser, a IMSAI 8080 computer, engines, and telescopes. He even has a website to show his projects. Oh yeah, he drives a Ferrari F430.