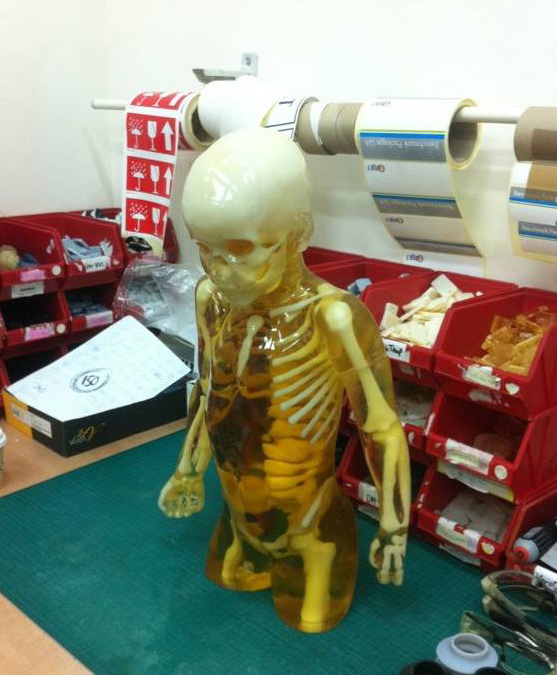 Perfect for medical training (and Halloween)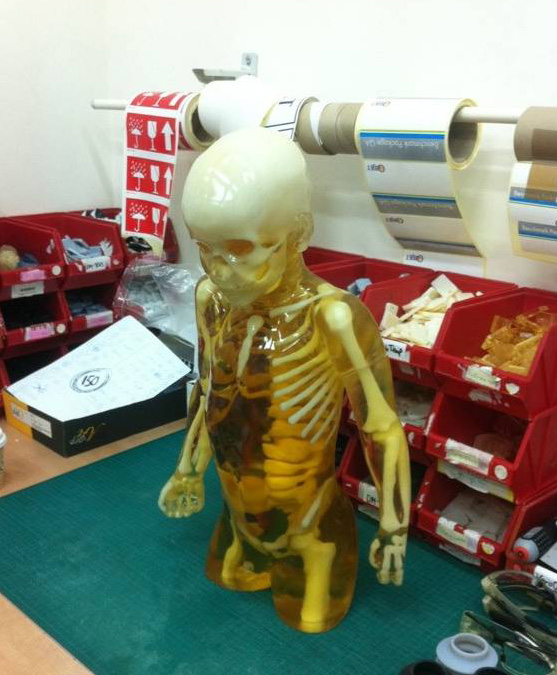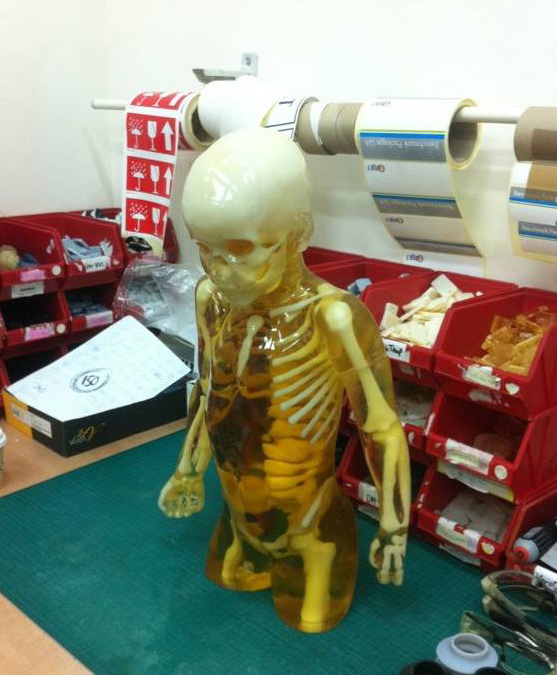 We last saw Objet on the blog when Taylor posted about their very durable folding chair. Now Objet is showing off their to-scale 3D printed toddler made from multiple materials in a single print: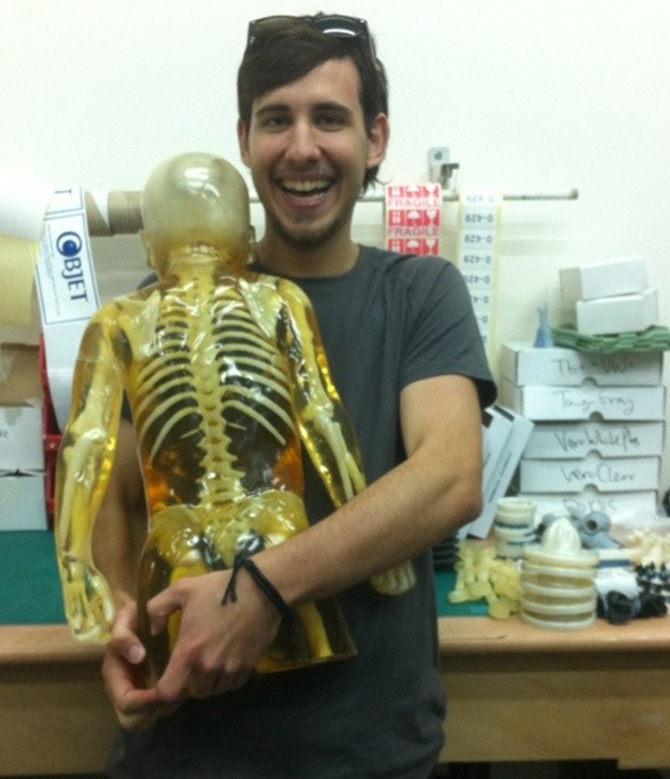 The print is made possible with Object's Connex line of printers, that can combine materials to create complete objects that contain rigid, flexible, opaque, and transparent portions. The biggest model also has a pretty generous build envelope – the toddler model is 48cm tall and weighs about 10kg! (It's also a bit creepy.)
There's no video of the toddler being printed, but this 2009 video demonstrates a Connex printer making several other multi-material items at once:
Objet will be demoing its printers and materials at TCT Live 2011 in the UK starting September 27th.
(From the Objet Blog, via Fabbaloo)
---
Derek Quenneville is a 3D printing evangelist who posts weekly on the Ponoko blog. Follow him on Twitter @techknight.