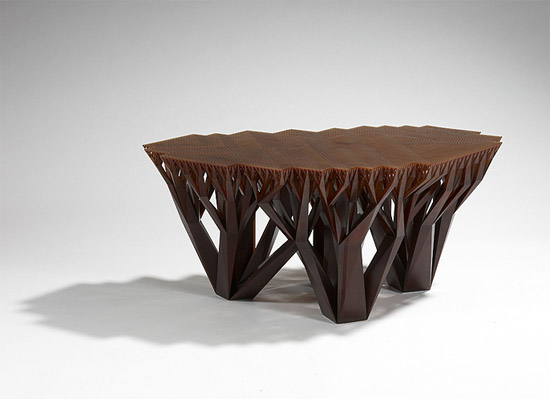 One of the world's premier museums is offering an exhibition dedicated to 3D printing.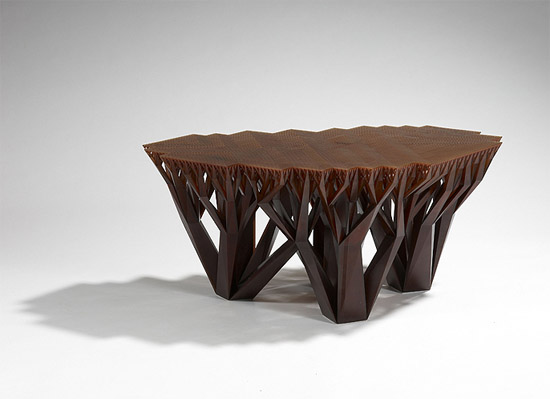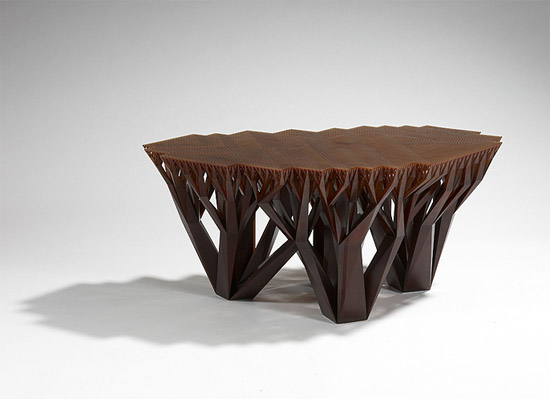 The Victoria and Albert museum in London, one of the world's premier museums of art and design, is offering its first-ever exhibition entirely dedicated to 3D printing in collaboration with Materialise. If there was still any doubt whatsoever of 3D printing as an influential new medium in design, this should lay those doubts to rest.
The exhibition, Industrial Revolution 2.0: How the Material World will Newly Materialise, will feature a collection of the best, most impressive, and most famous examples of 3D printing. The museum has also acquired two pieces, Fractal.MGX table, above, and One_Shot.MGX stool, below, for its permanent collection.
The exhibition will run September 17-25 during London Design Festival. Admission is free, so if you happen to be in London, be sure to stop by.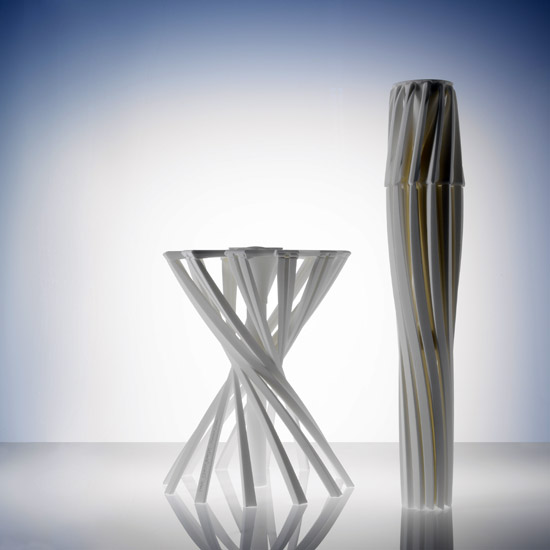 Via i.materialise