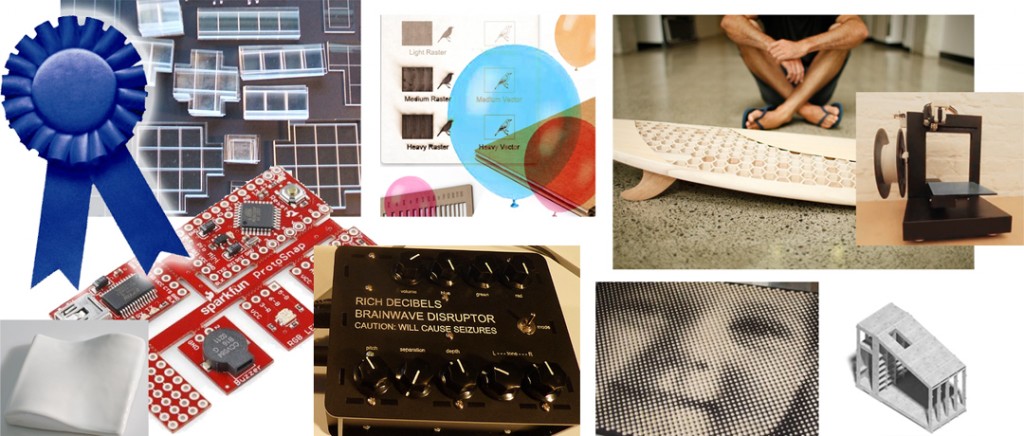 the Blue Ribbon Roundup — our 10 most read stories of the month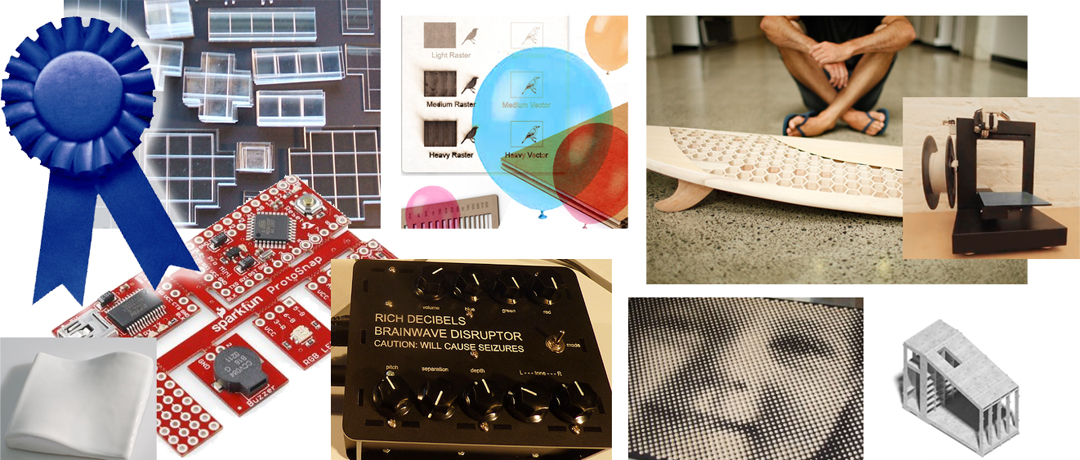 The Ponoko blog was bumpin' this month! Our #1 story this month comes from DIY electronics blogger Rich Decibles who wrote about one his projects that will blow your mind — literally.
Stories #2, #3, and #5 are all about everyone's new favorite way to make stuff — 3D printing. Another popular topic was CNC Routing, the focus of 3 of our top 10. Get the top news in digital fabrication and take a look at this month's Blue Ribbon Roundup.
DIY electronics project for audio-visual brain entrainment
Set-up video of the pre-assembled, desktop 3D printer from PP3DP
3D printing with your Personal Factory just got food safe
Create indoor scenarios or your favorite game.
Artist and jewelry designer Farah Bandookwala uses haptic devices to virtually shape her beautiful and bizarre sculptures.
FREE cardboard from Ponoko for all your prototyping needs. Ends Sept 22.
Download plans to CNC mill and assemble a house.
Pre-wired boards make it even easier to get your Arduino groove on.
Beautiful bamboo and paulownia CNC cut surfboard uses honeycomb pattern for style and function.
Giant photo-based portraits CNC cut using halftone patterns.