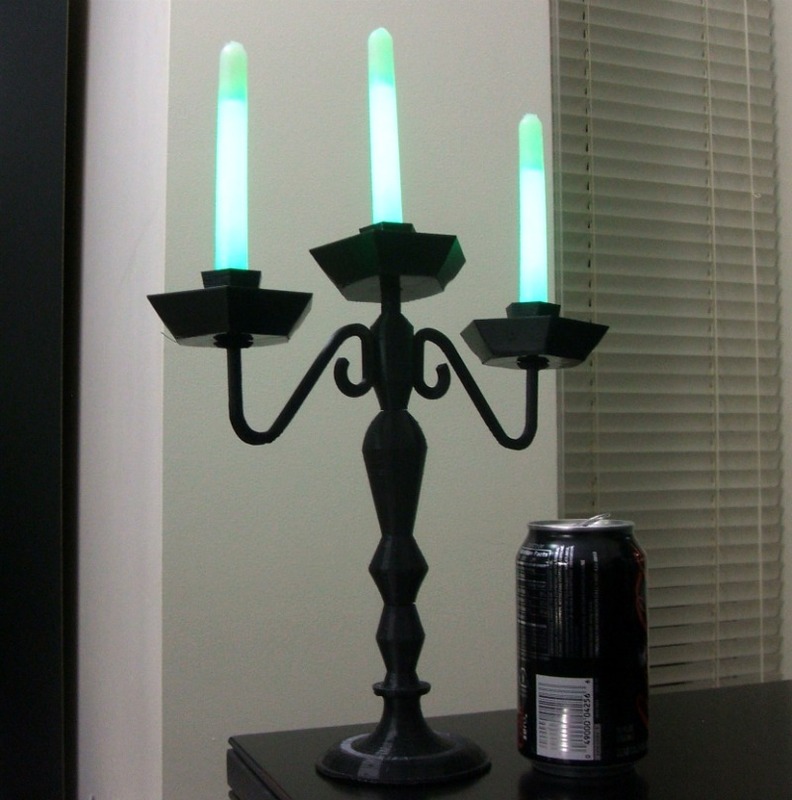 From game to reality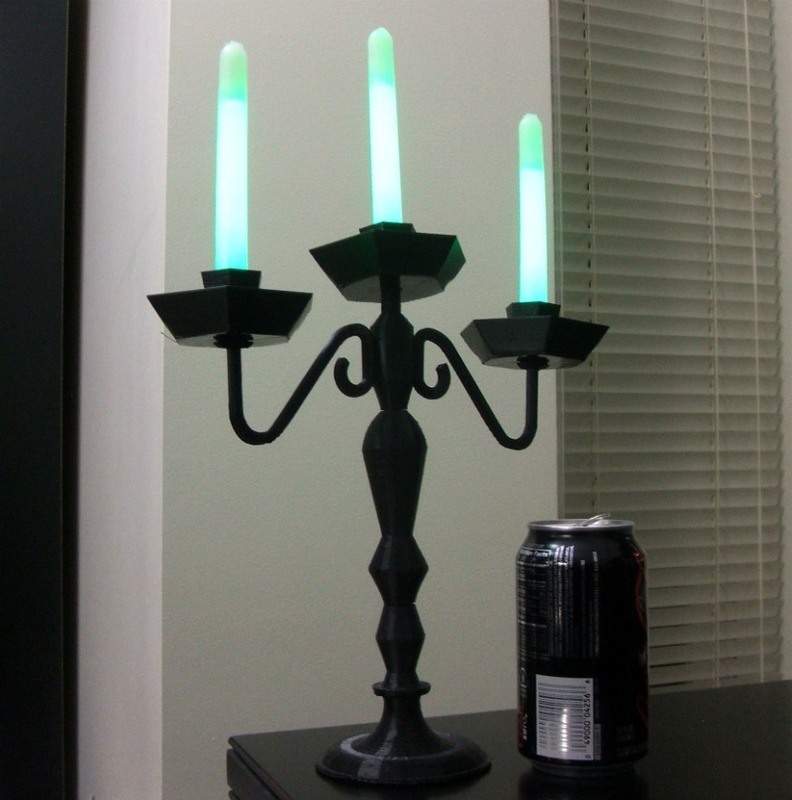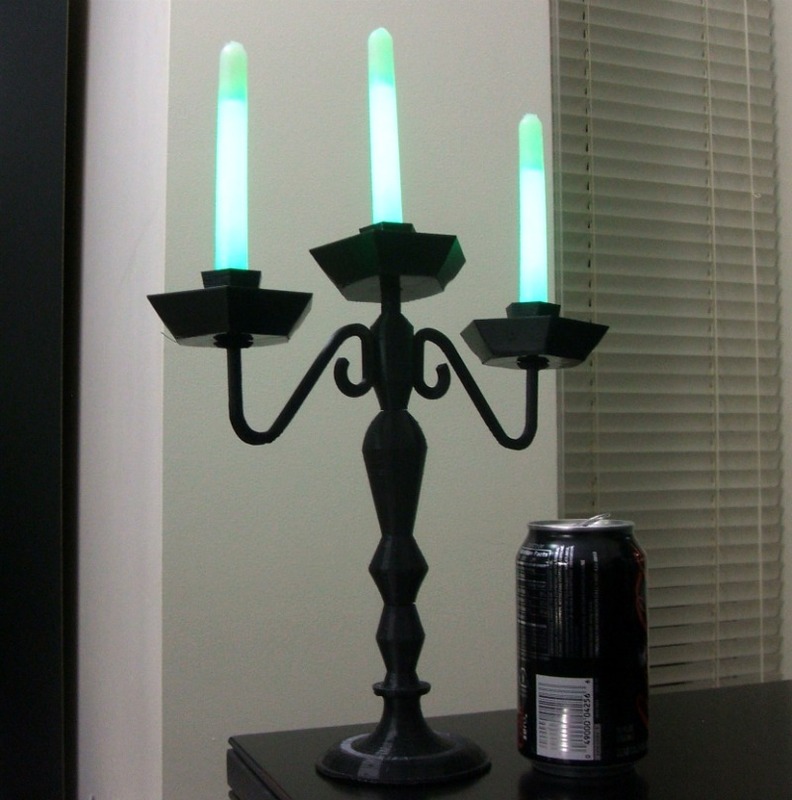 Thingiverse user Bioluminescence uploaded a wonderful design yesterday based on the game world of Deus Ex: Human Revolution: the glowing "Cyber Renaissance" candelabra from main character Adam Jenson's apartment.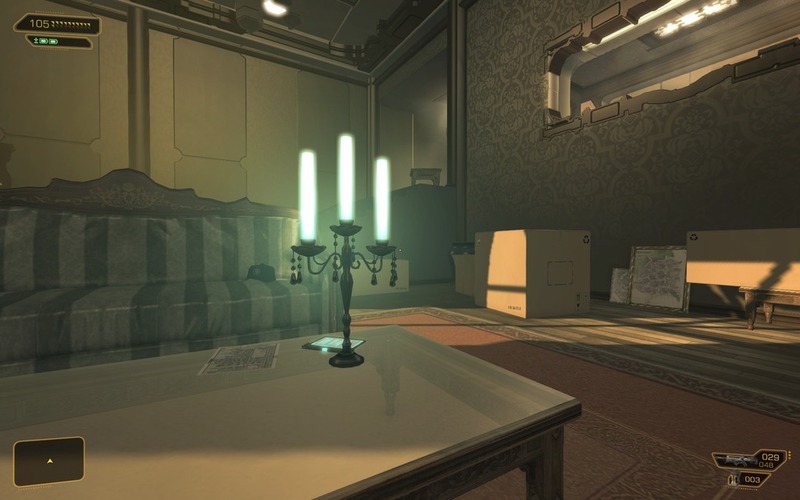 The in-game version produces an eerie green glow (perhaps via lightsaber technology? 🙂 ), and Bioluminescence recreates this effect by using glowsticks for candles.
I'm printing a copy for myself right now. The base of the candelabra is wide, so if it's a tight squeeze on your hobbyist printer's build platform, you may want to slice it up with Netfabb Studio Basic first.
The parts for the candelabra are available on Thingiverse here: http://www.thingiverse.com/thing:11138
---
Derek Quenneville is a 3D printing evangelist who posts weekly on the Ponoko blog. Follow him on Twitter @techknight.