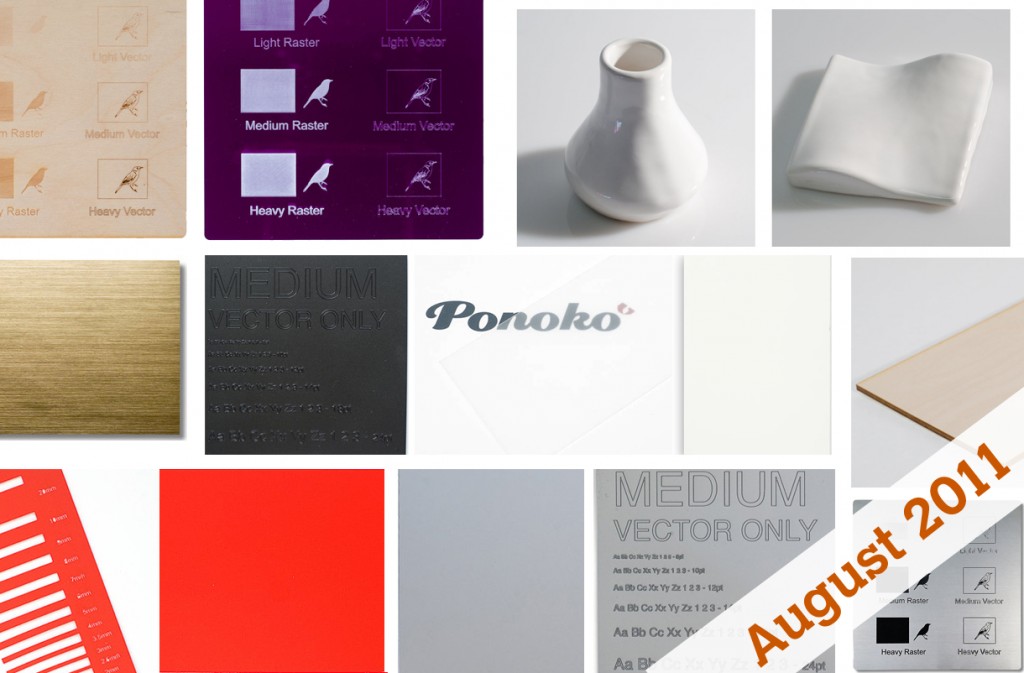 August edition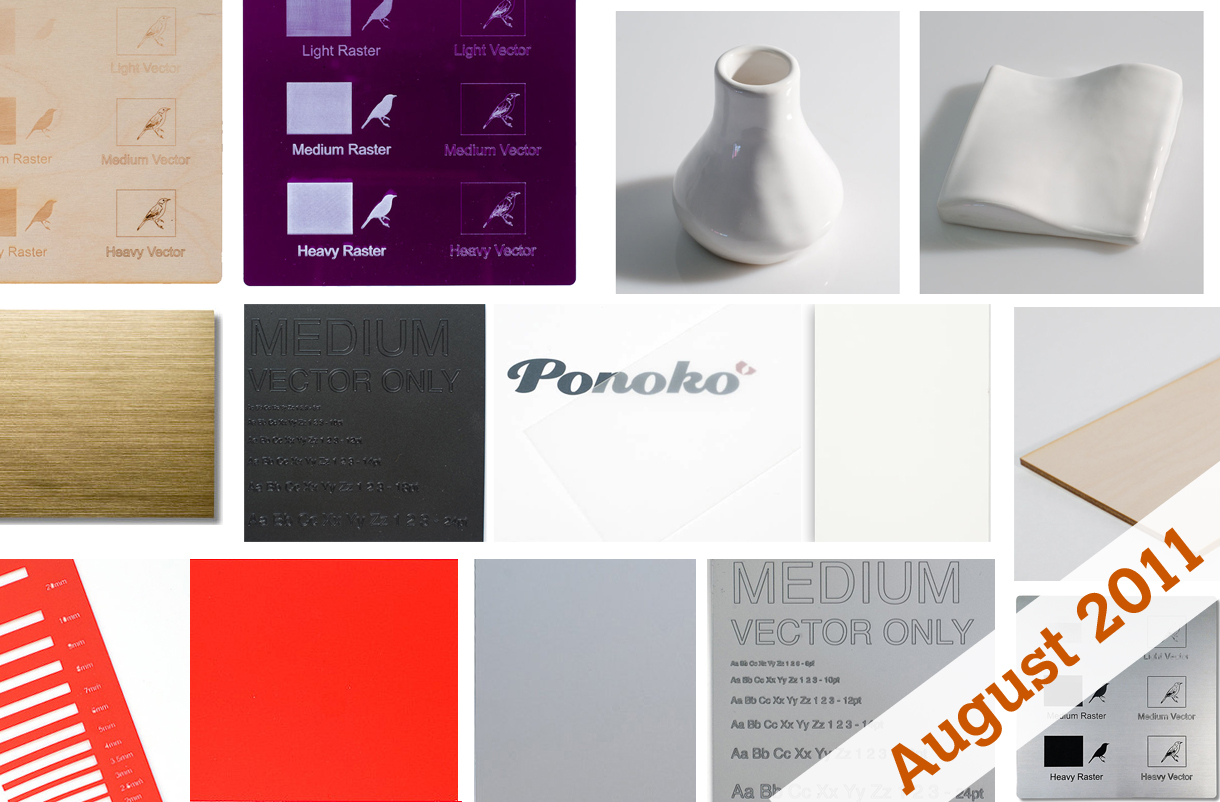 It's been another great month of new materials! There were 6 new materials for laser-cutting added to the overall Ponoko digital making network and 1 super cool new material for 3D printing.
Get all the details and pics after the jump.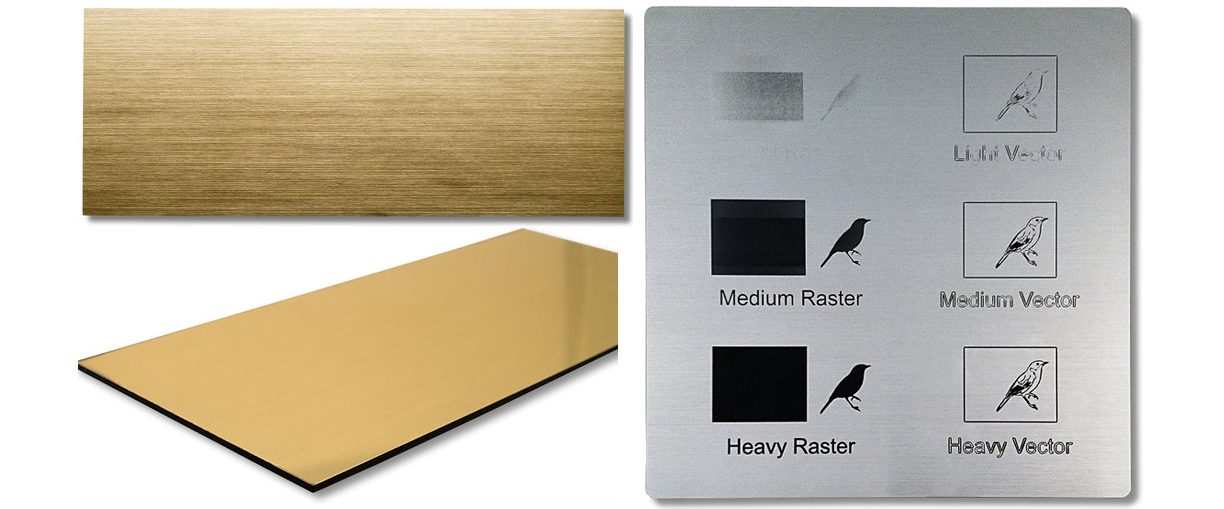 Our German friends and fabbing partners, Formulor, introduced some really cool brushed metallic acrylics. Check out how great that high contrast engraving looks!

The Ponoko US hub added a pretty Purple Tint Acrylic as well as high-grade Birch Plywood. That brings us up to 28 different acrylic materials and 15 different wood materials!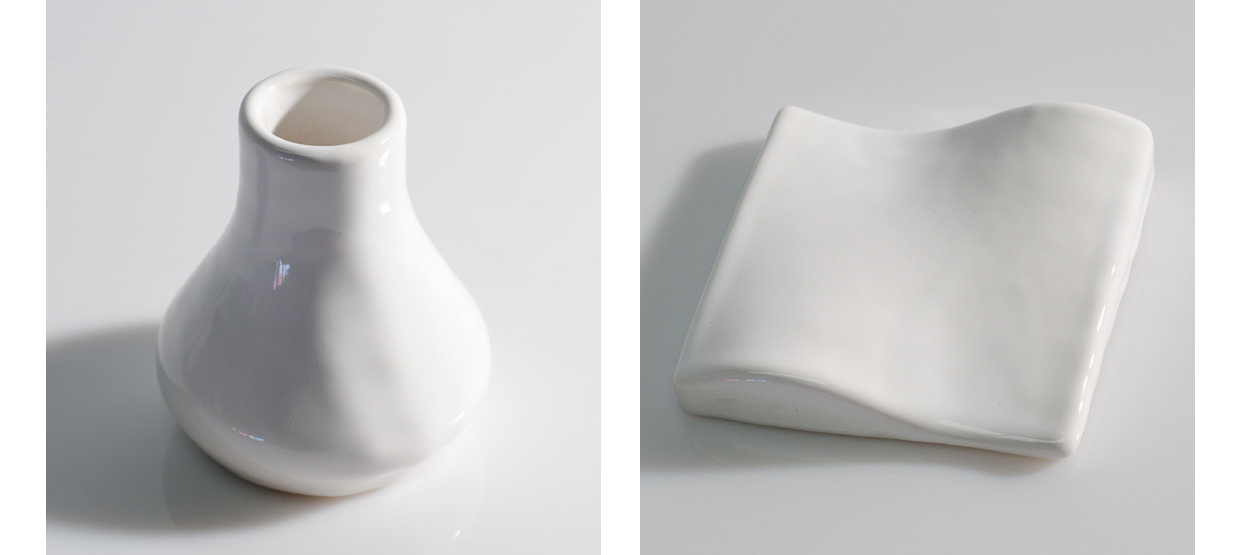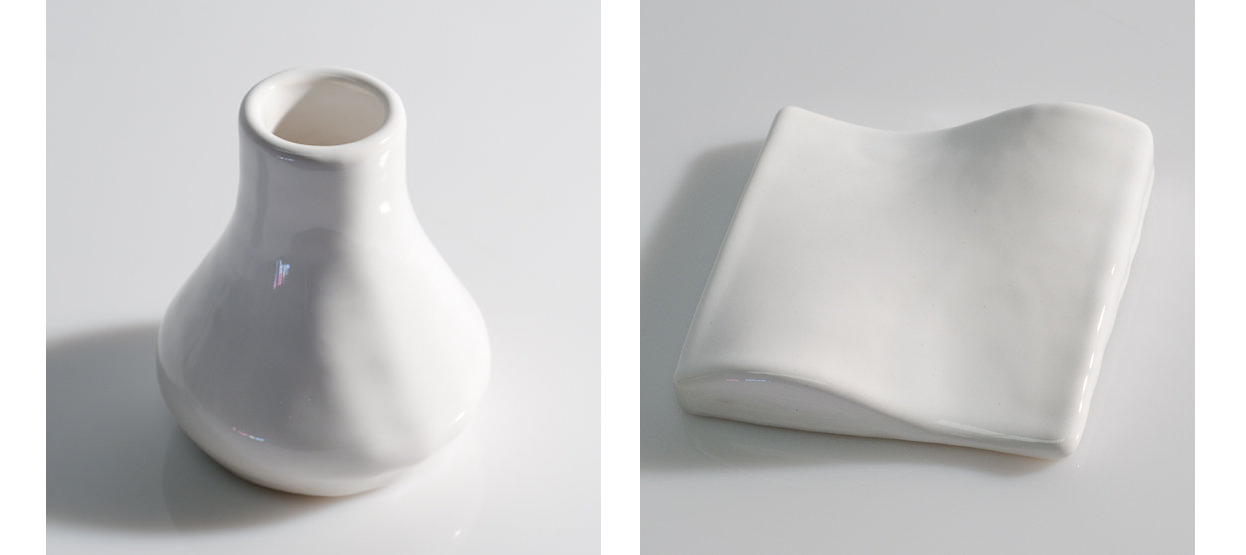 The most talked-about material we added this month was definitely Glazed Ceramic for 3D printing. We cannot wait to see the stuff you guys make with *this*.

Before the month closed out we added 2 new polypropylene colors and new thicknesses to 3 other polypropylenes in the Ponoko NZ catalog. That red is lookin' good.
And don't forget that you can buy samples of our Ponoko US materials at the Material Sample store!
Stay tuned to the blog for more new material announcements, and see you next month for the New Material Monthly!