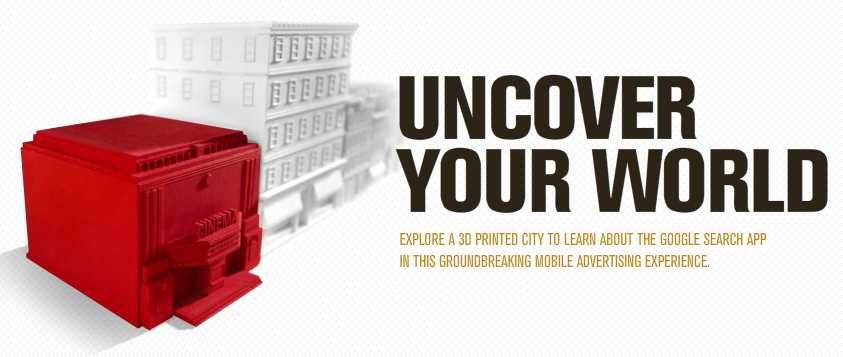 Uncover Your World with Google Search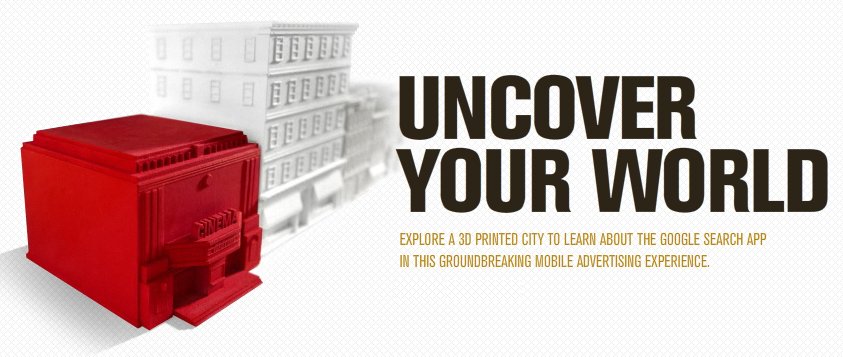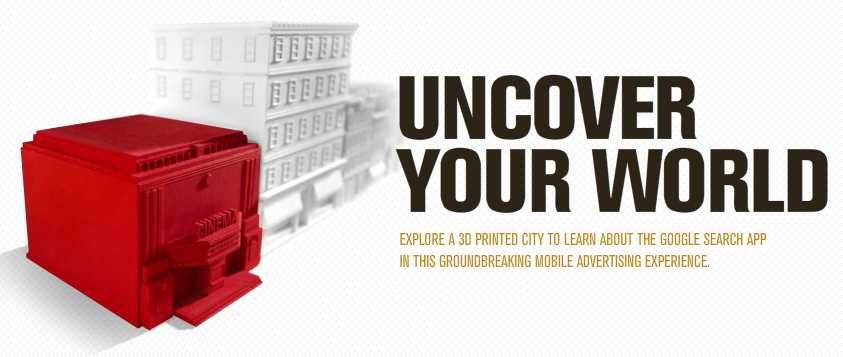 Google has a new interactive ad called Uncover Your World that demonstrates the features of its Google Search mobile app.
To create the ad, the Google mobile ads team and interaction studio GROW 3D printed every detail of an entire, miniaturized city block.
As you'll learn in the making-of video shown below, the buildings, trees, signage, and tiny outdoor tables and chairs weren't the only thing they ended up 3D printing for the stop-motion animated ad.
"Uncover Your World invites you to explore a virtual cityscape and learn via a self-paced storyline how the Google Search app can "uncover" facts about the world around you with features like search with your voice and search with your phone's camera," writes Clay Bavor, Product Management Director of the mobile ads team.
He also reports on the success of this 3D printed, interactive ad saying, "On average, users spend over a minute and a half interacting with the ad, and of those, 50% go on directly from the ad to download the app."

You'll have to access Uncover Your World with your mobile phone, but you can watch a commercial about the ad in the video below. (Wow right? Now we have old-school video commercials to tell us about fun, new interactive commercials.)
The Google Search mobile app does seem pretty awesome.
The app lets you search by voice (speaking the search terms), by present location (using GPS to give you relevant results without having to specify a destination), and even by image (where a picture can be used in place of the search terms).