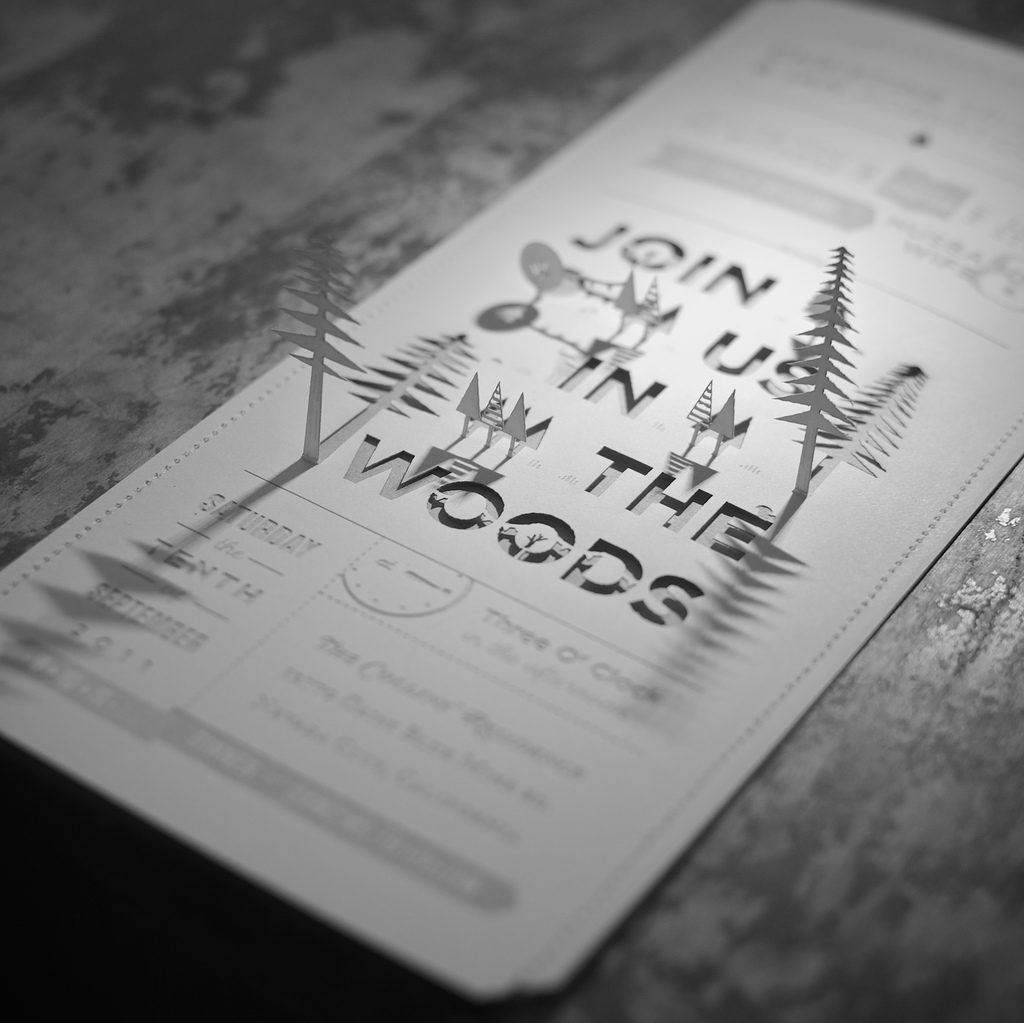 The Laser Cutter Roundup — a weekly dose of laser-cut love: #43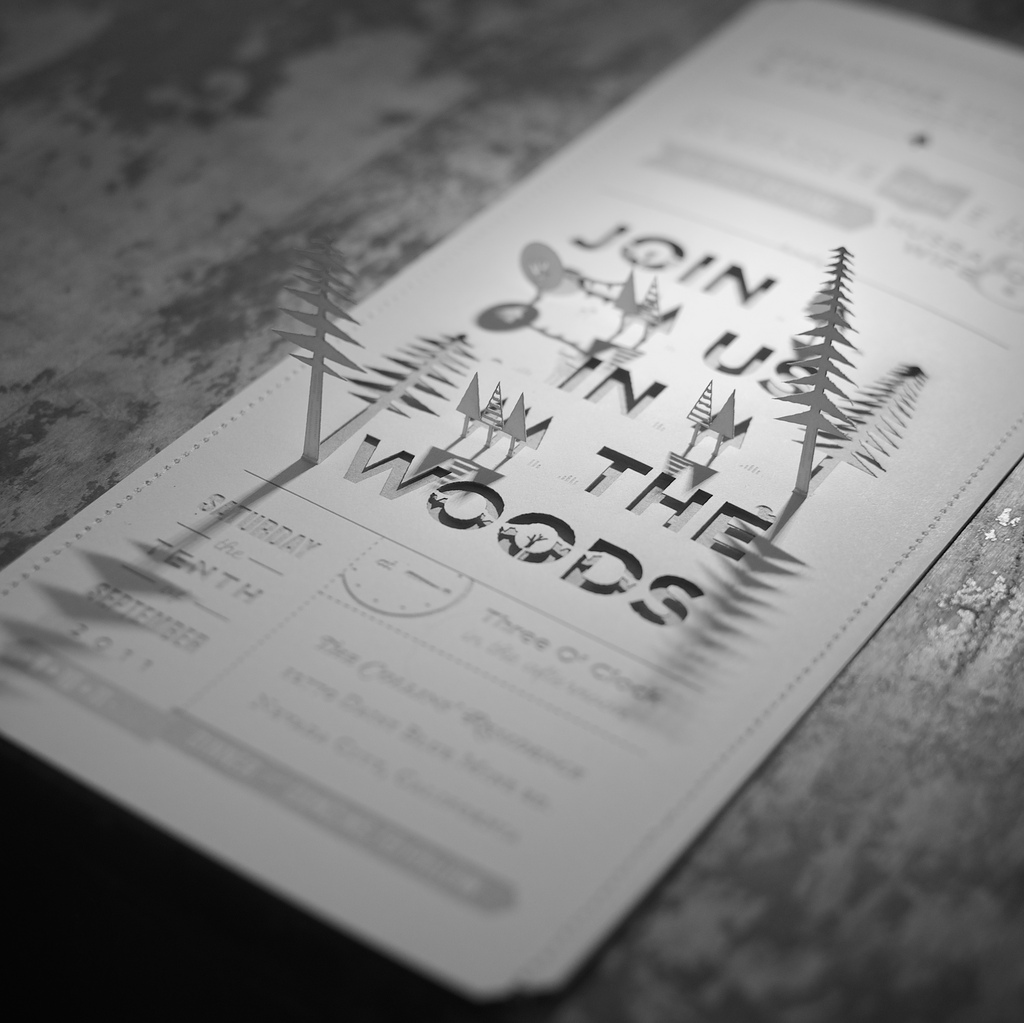 Hey, Sam here. I'm back collecting this week's posts from The Laser Cutter.
silhouettes seemed to be a theme this week.
Above is a laser-cut cover stock wedding invitation from Ian Collins – read more about it here.
After the jump, a robot, stuff for your fixed gear, a bookshelf, and some jewelry…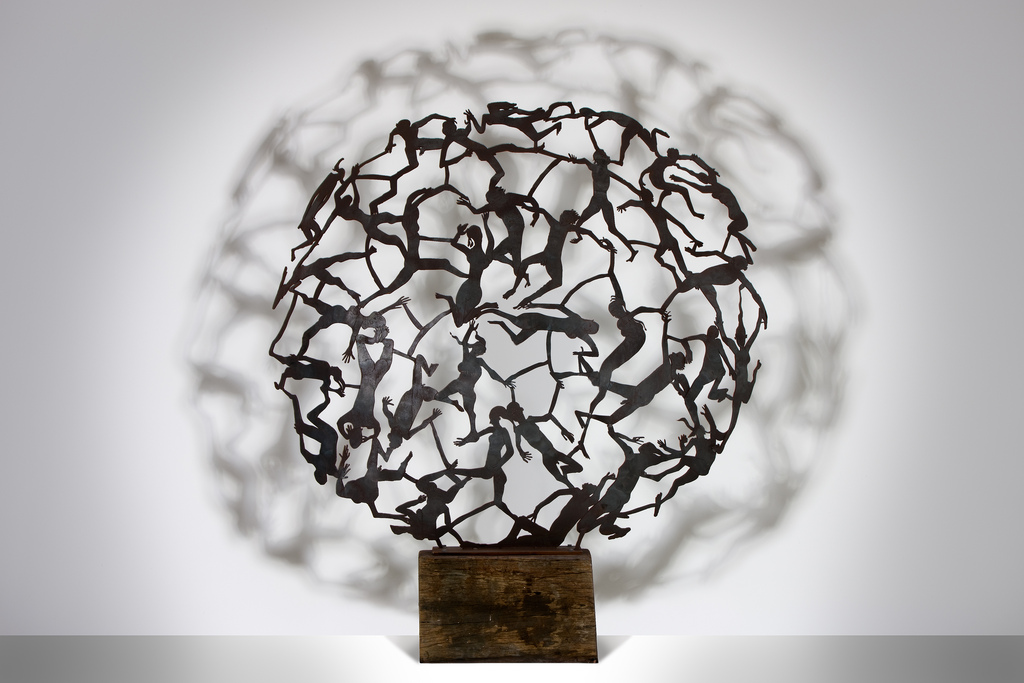 Above is a laser cut stainless steel art work by Michael Snape. Courtesy of Quantas Travel Insider.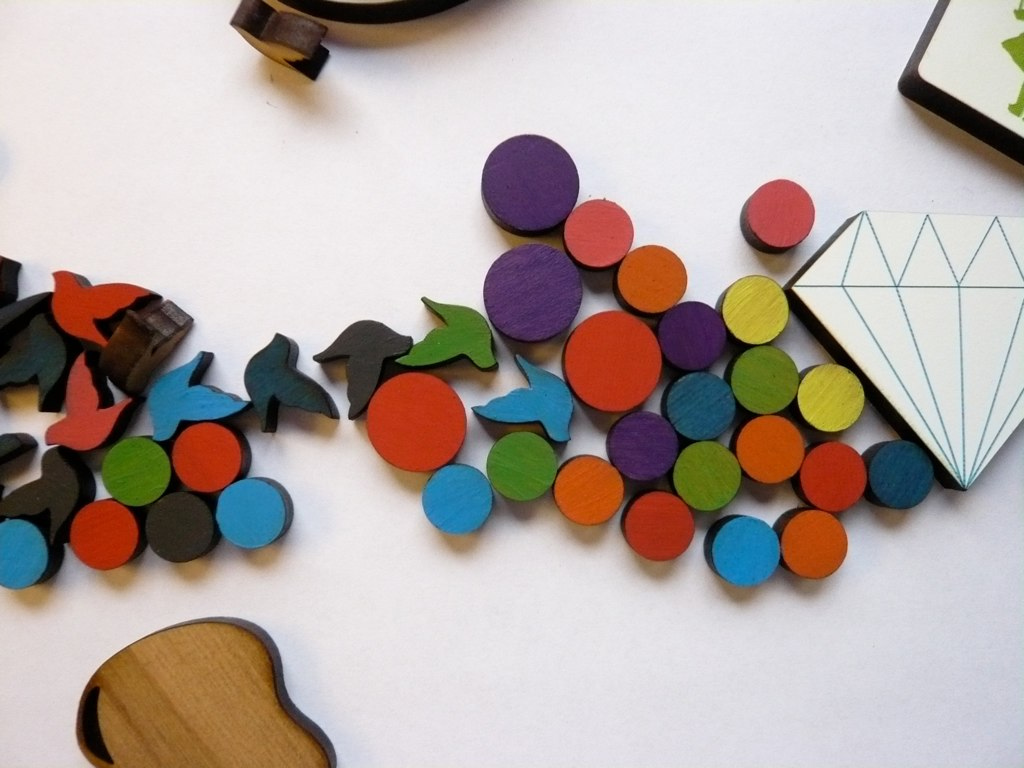 Above is a laser cut wood from Shara Lambeth.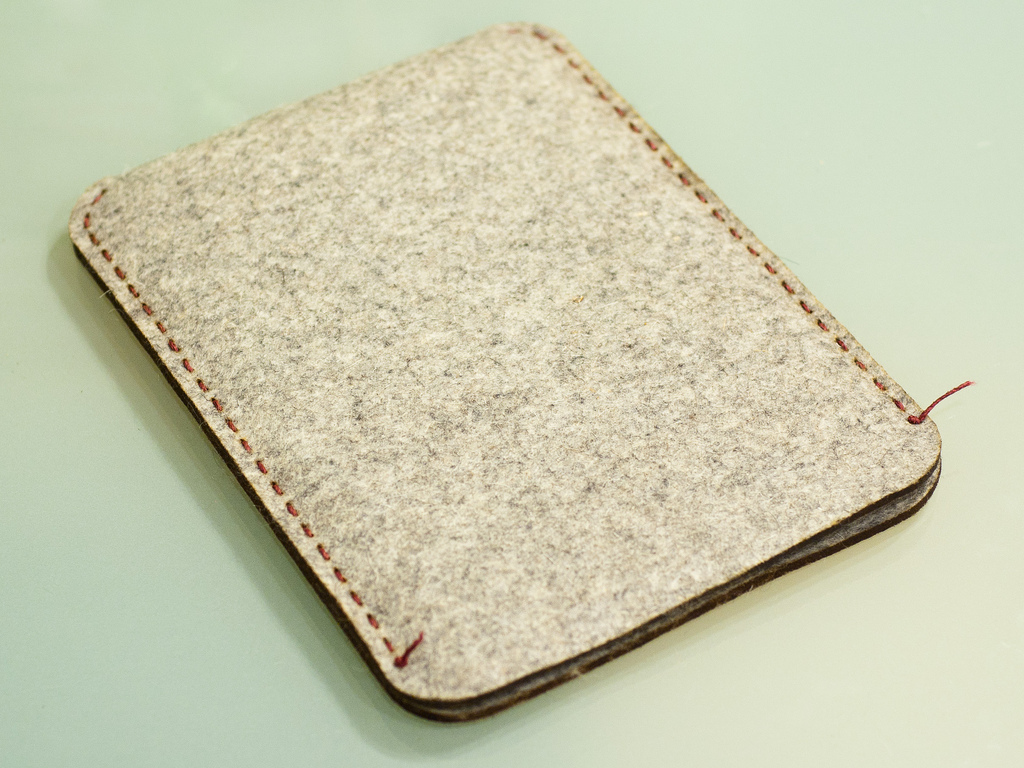 Above  is a laser cut wool felt tablet sleeve from our friend David Sjunnesson.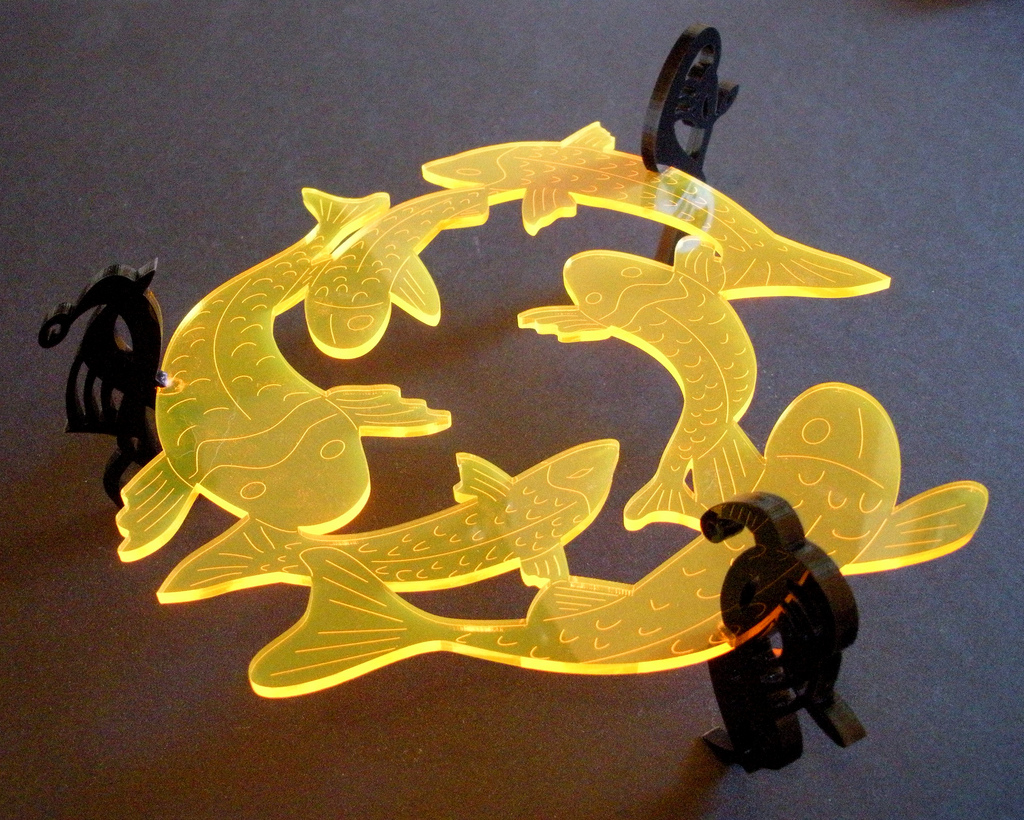 Above is a Koi stand laser cut  from acrylic by trefoil.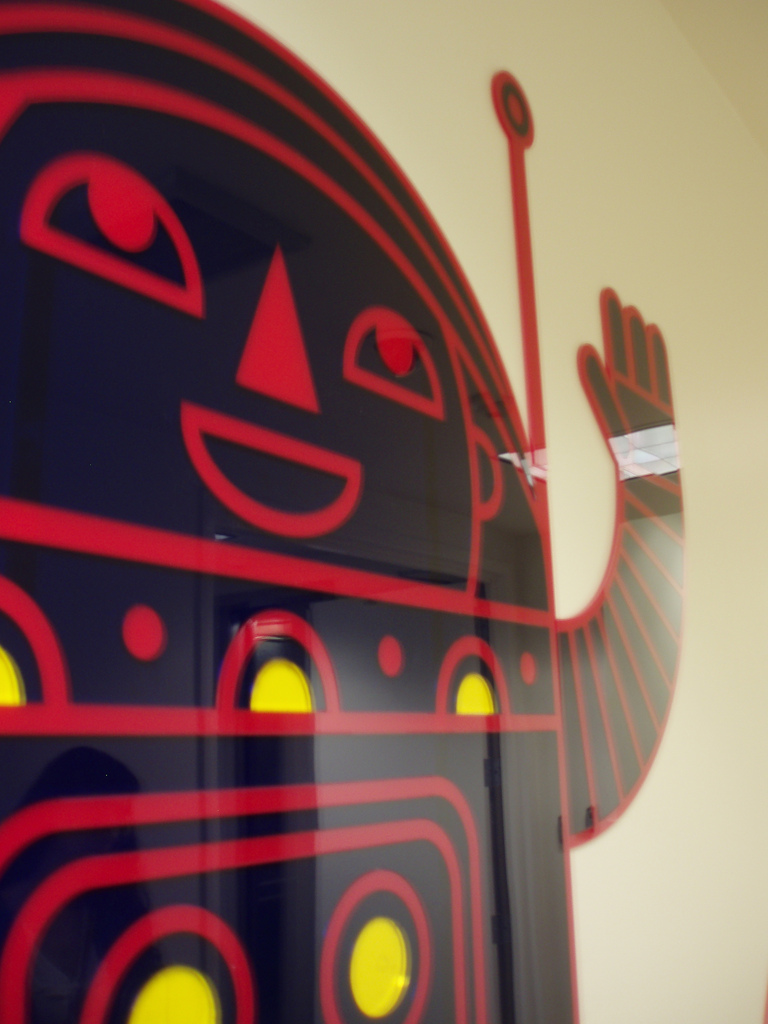 Above is a laser cut acrylic installation for the ad agency Team One by Jesse Tise.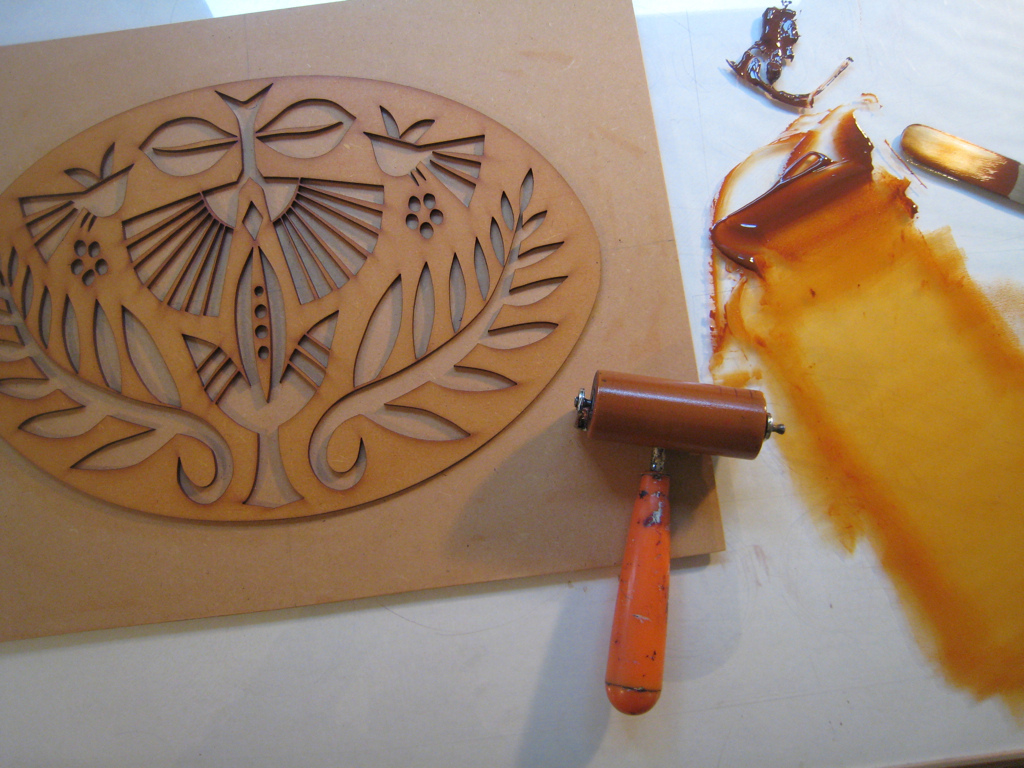 Above is a laser cut linoleum wood block from Basia Smolnicki.