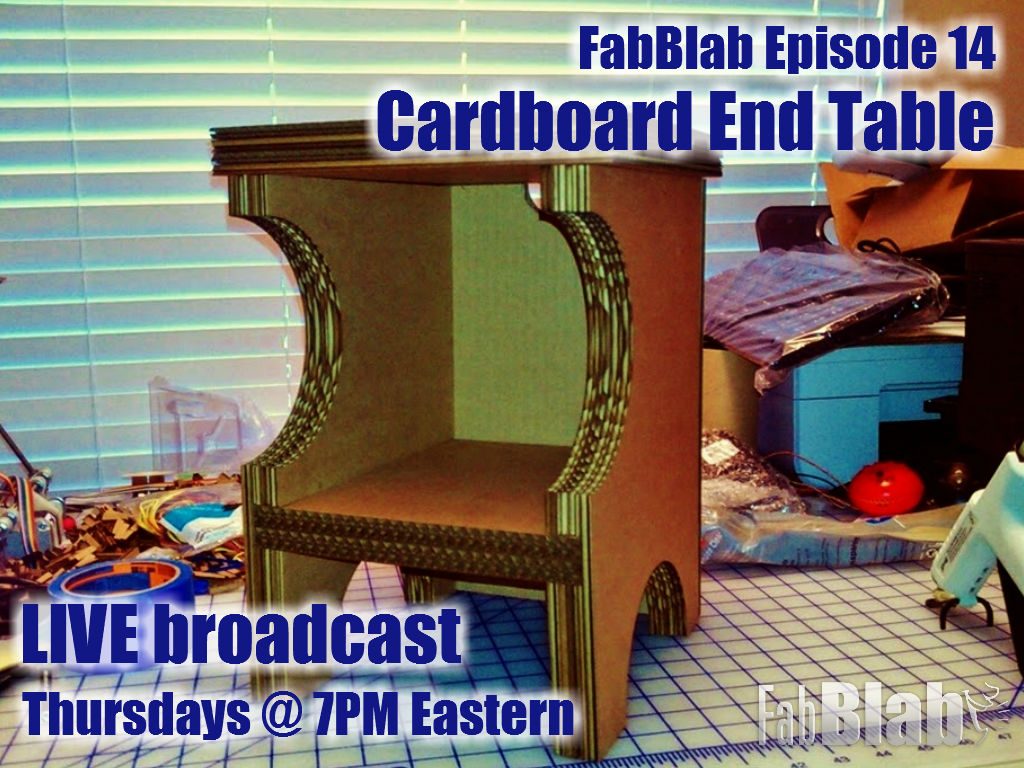 Join us LIVE every Thursday at 7pm Eastern Time!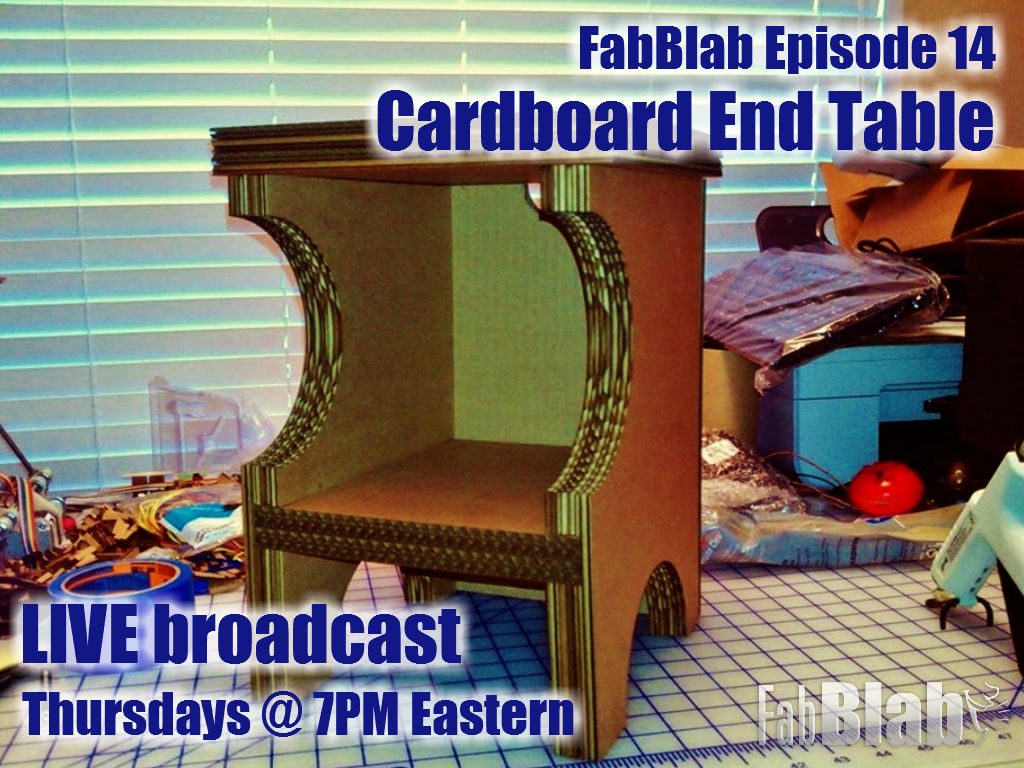 Project:
Cardboard End Table
Materials:
6.7mm Corrugated Card Double Layer
Tools:
Glue of some sort (I prefer hot glue), Something heavy
Difficulty Level:

---
To conclude Cardboard in August, we end it with a cardboard end table. This is a great project to spark ideas for all your furniture needs. We make the cardboard stronger by layering the sheets together. We also show you how to make a dado slot to hold up the shelf. You can join me as we make a cardboard end table on Bob Vila's Home Agai… Oh wait, FabBlab… 😛
As always, the design files are available for free download. And if you haven't heard, Ponoko is making cardboard FREE for the next 30 days!! So you can make this end table on the cheap!
Also check out Yana's "material of the month" post on cardboard!
Download the Project Files here!