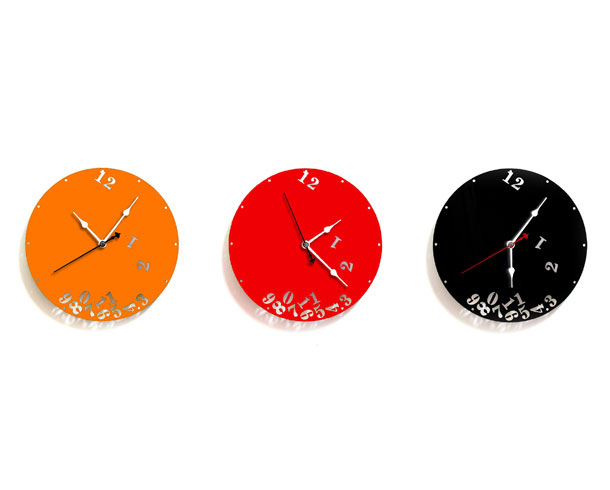 The Laser Cutter Roundup — a weekly dose of laser-cut love: #42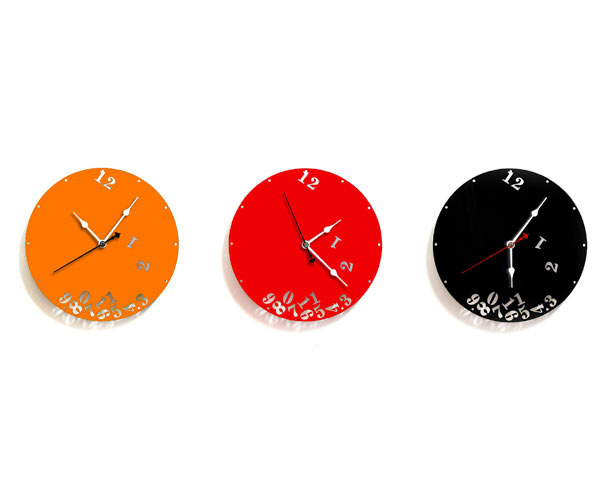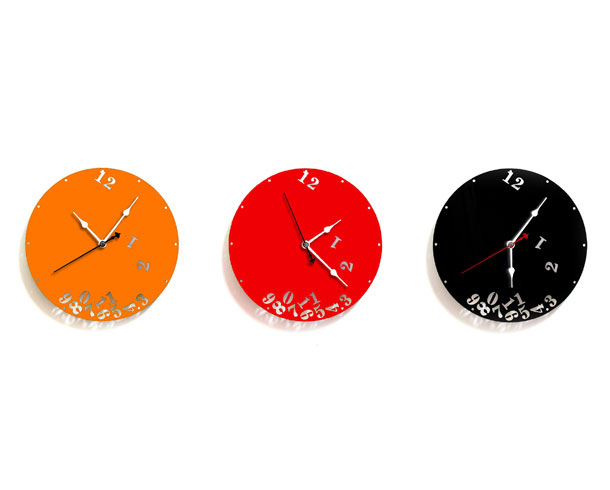 Hey, Sam here. I'm back collecting this week's posts from The Laser Cutter.
Above is Falling Numbers clock laser cut from acrylic from Peleg Design.
After the jump, a robot, stuff for your fixed gear, a bookshelf, and some jewelry…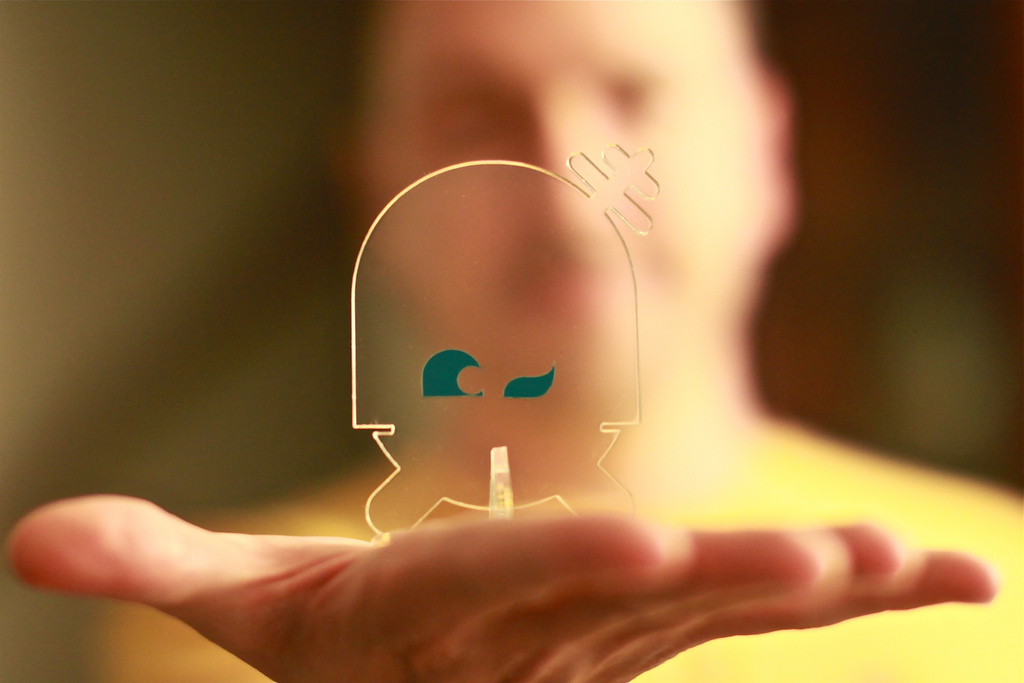 Above is a laser stand up toy laser cut from acrylic with stick on vinyl eyes from Fade to Future.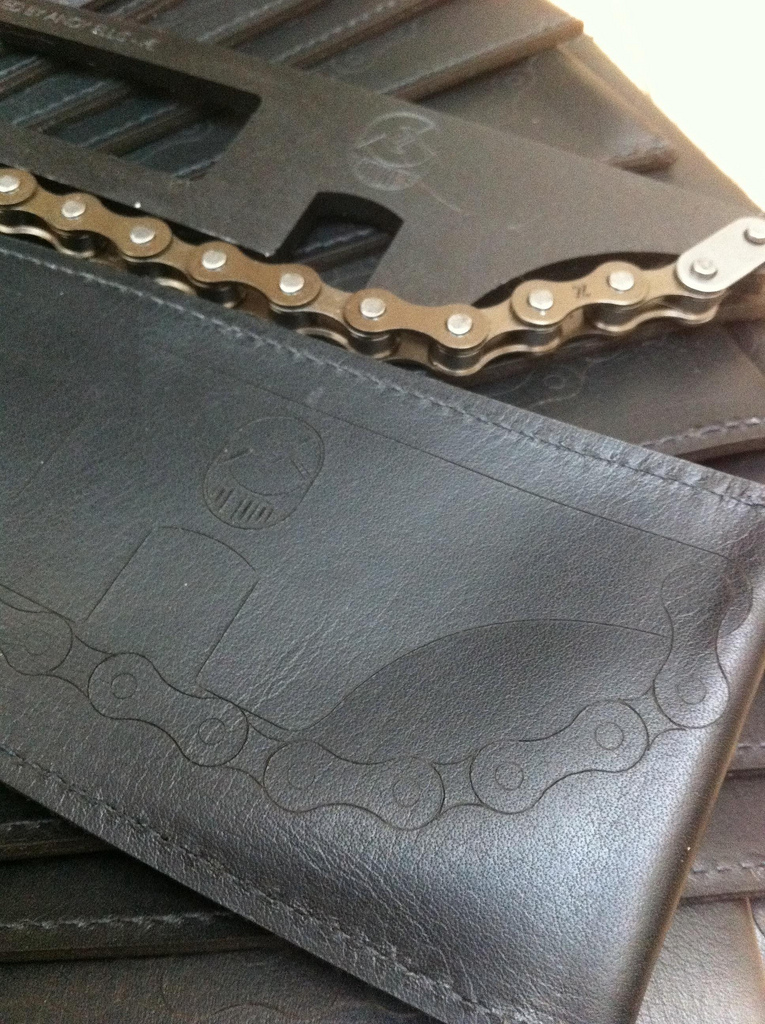 Above is a laser etched leather LockWhip case made by Fixedgearlondon.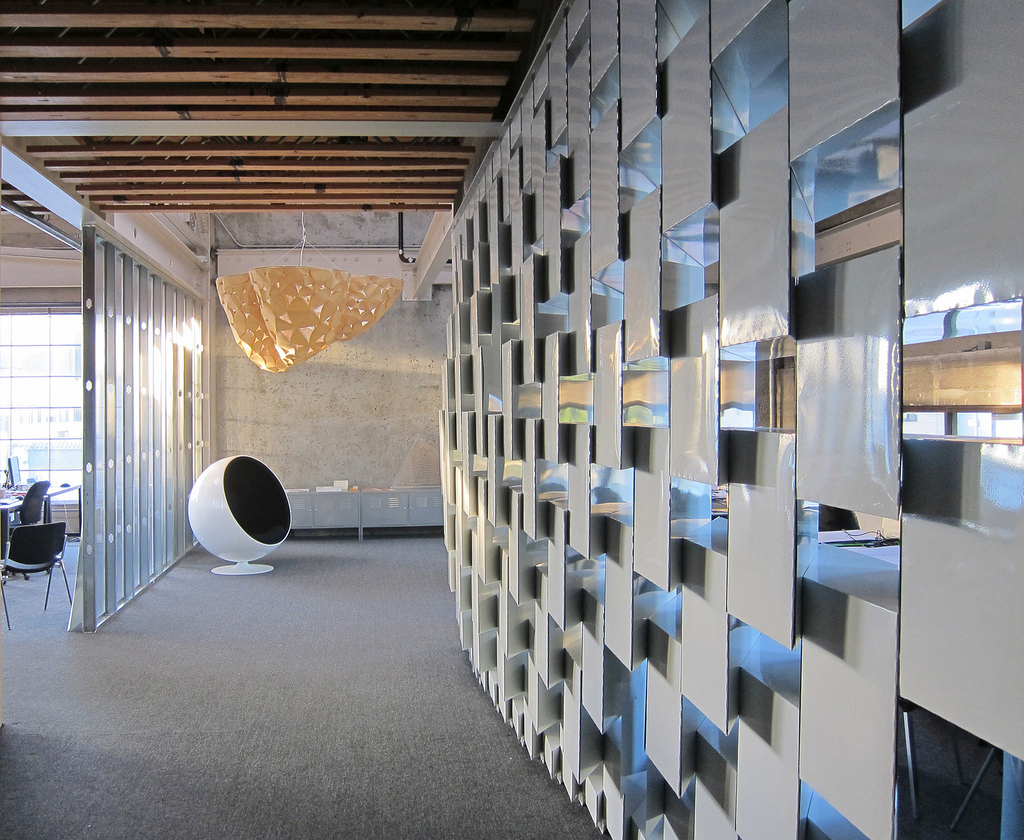 Above is BookCaseScreenWall made of laser cut powder coated steel and designed by IwamotoScott for their office.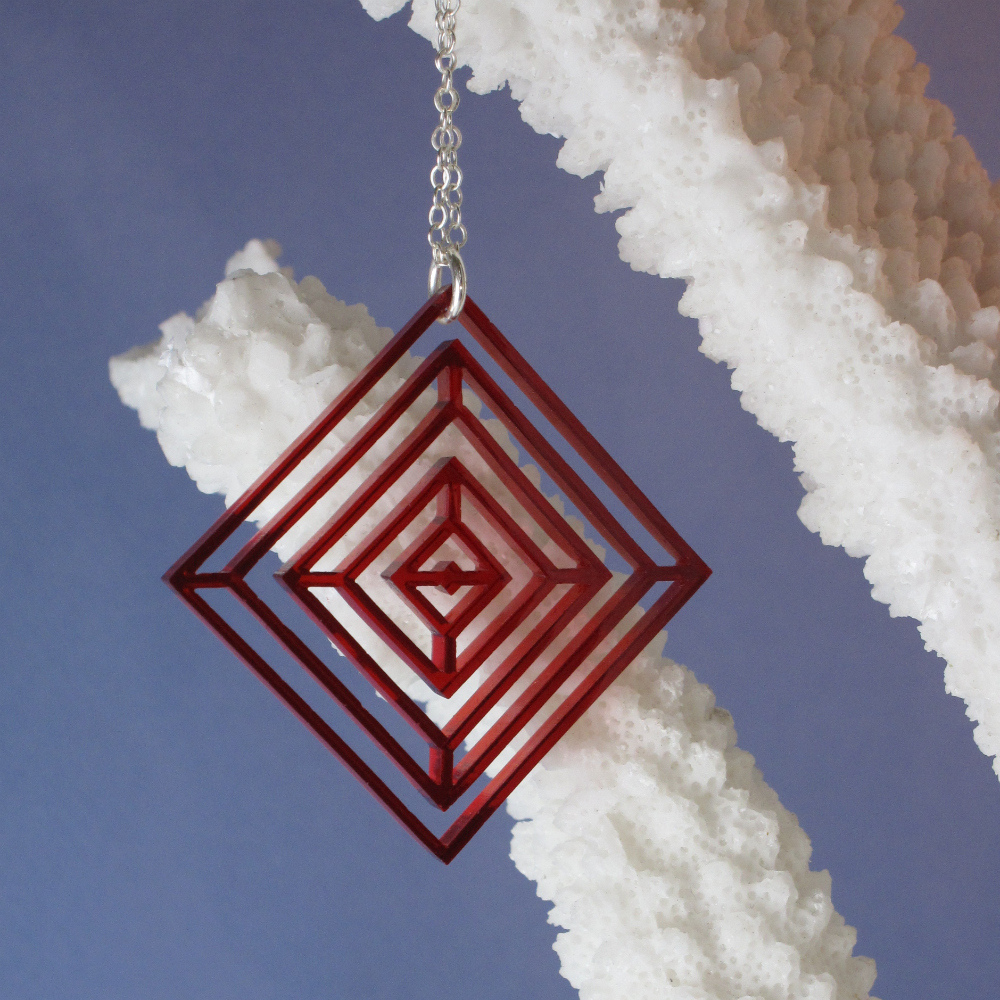 Above is a laser cut acrylic necklace from Polymath Design Lab.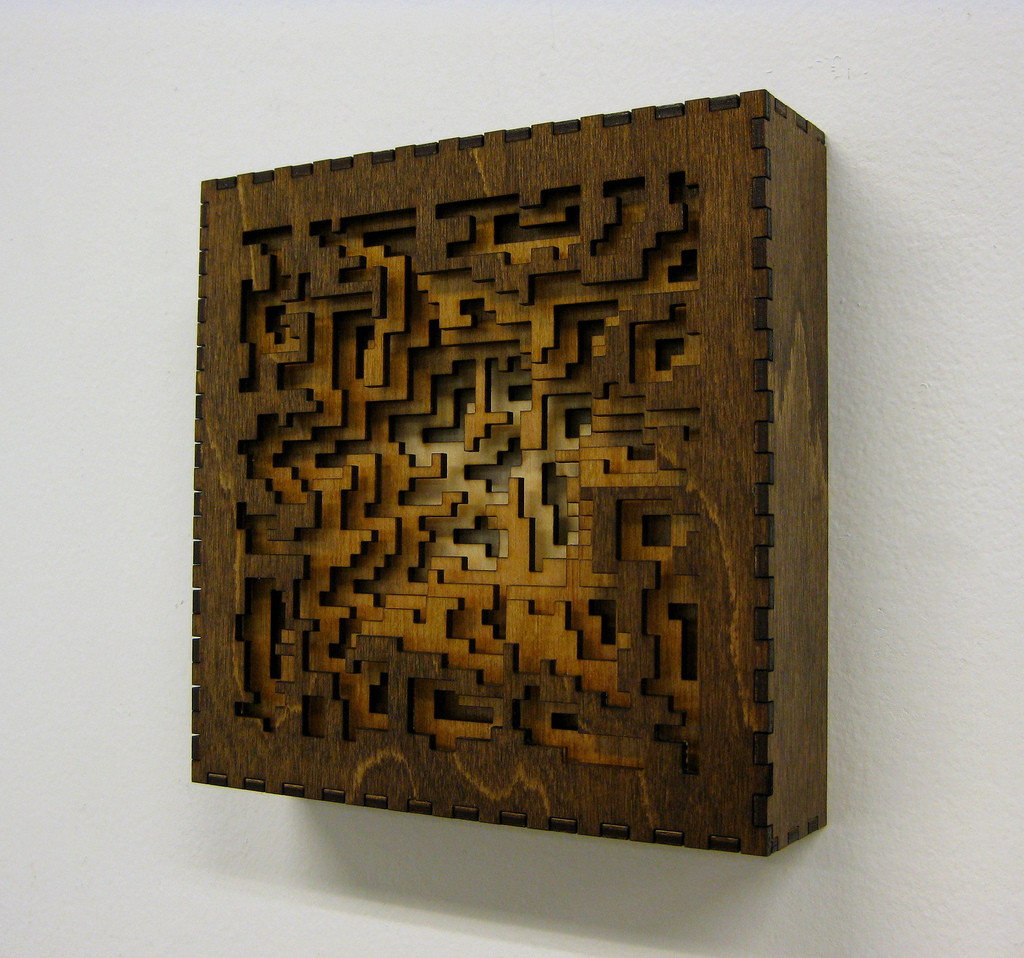 Above is Wood Grid laser cut wood from our friend Adam Rosenberg.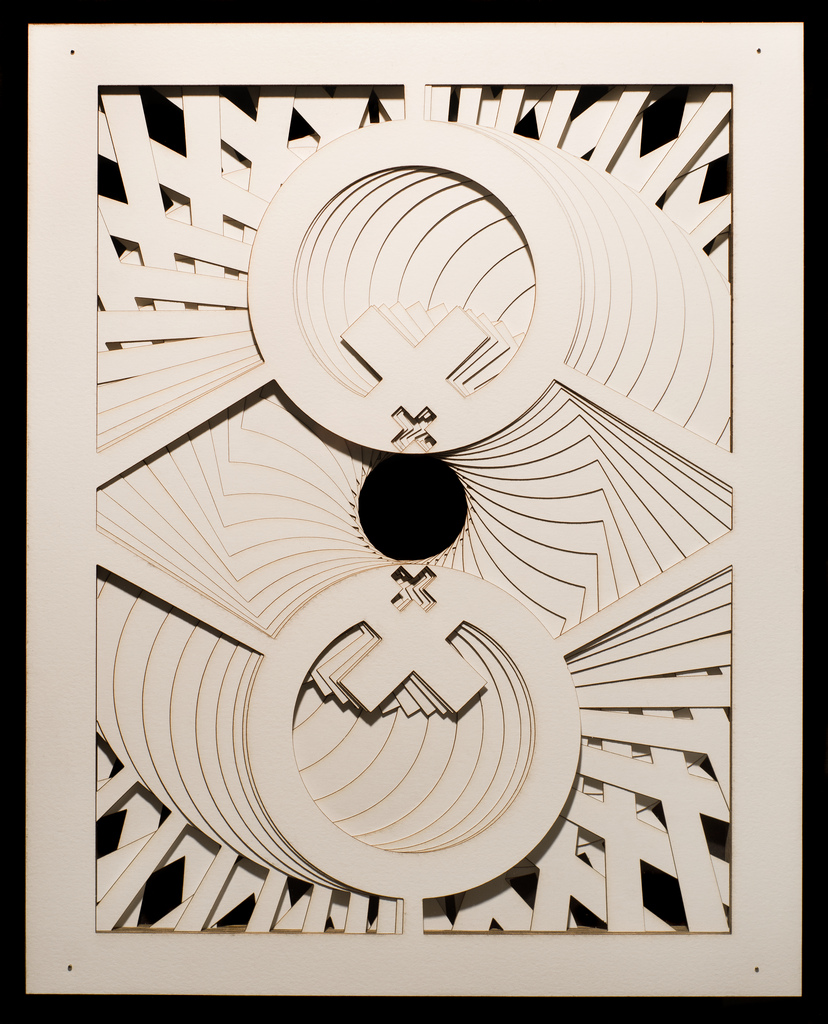 Above is Weave Circuit, another work from Nicole Aptekar – I'm kind of obsessed with her pieces.