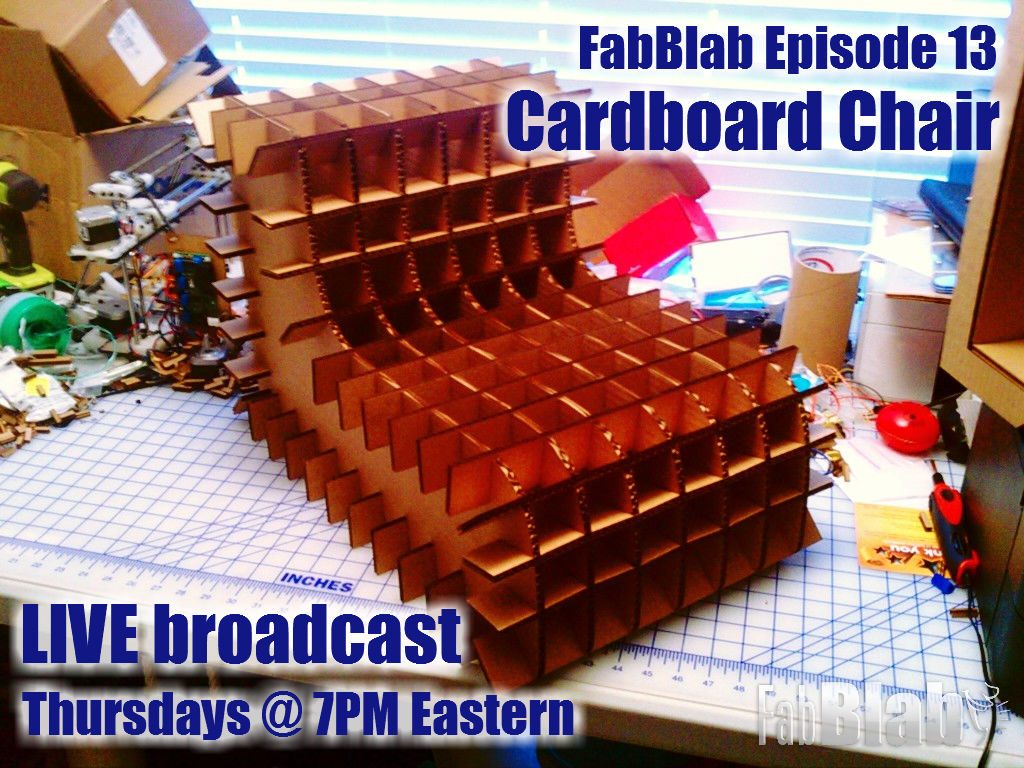 Join us LIVE every Thursday at 7pm Eastern Time!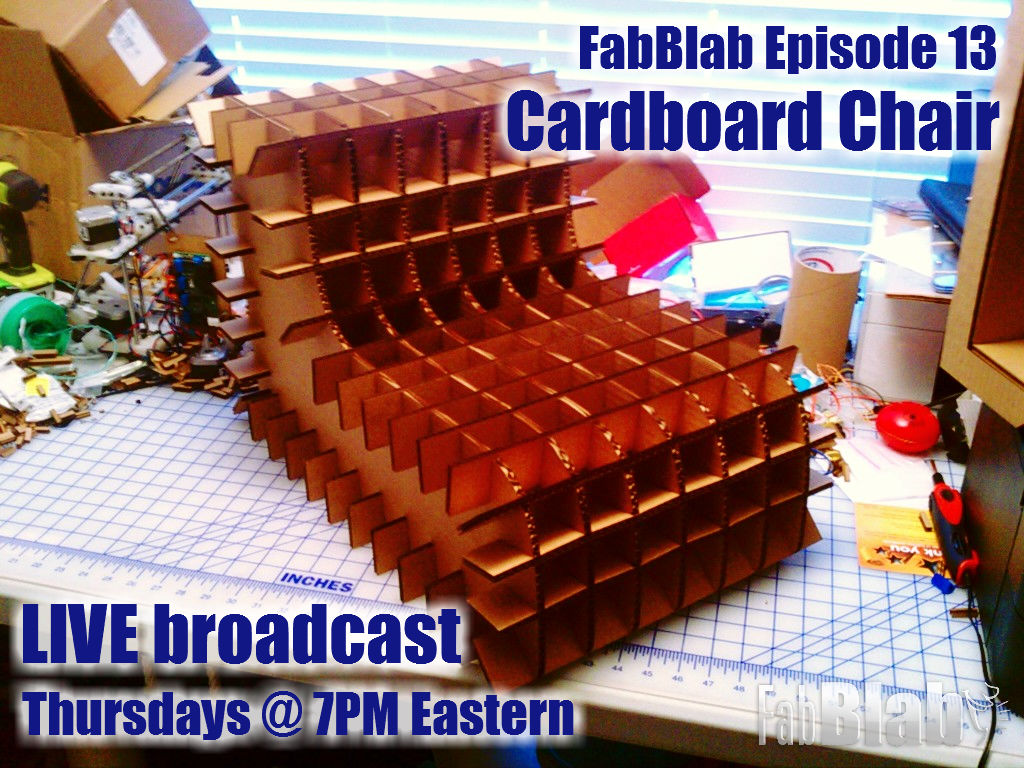 Project:
Cardboard Sign
Materials:
6.7mm Corrugated Card Double Layer
Tools:
Hands
Difficulty Level:

---
There comes a time where you have a bunch of people over and run out of seats.. Well, worry no more! Now with new 'Cardboard Chair', you never have to worry about running out of sitting area ever again! Yes, you heard me right. With this DIY chair kit, you too can be sitting at your next shen-digg. Did we mention it's super awesome fun time!
Also check out Yana's "material of the month" post on cardboard!
Download the Project Files here!