TXCHNOLOGIST is an online magazine that investigates a different technology focused topic each month through a series of interviews, articles from various contributors, and short blog posts called Txch Today.
Launched in April 2011 by conglomerate General Electric Company, TXCHNOLOGIST has so far featured Solar Power, Electric Vehicles, Natural Gas, Aviation, and this month Volume 5: Advanced Manufacturing.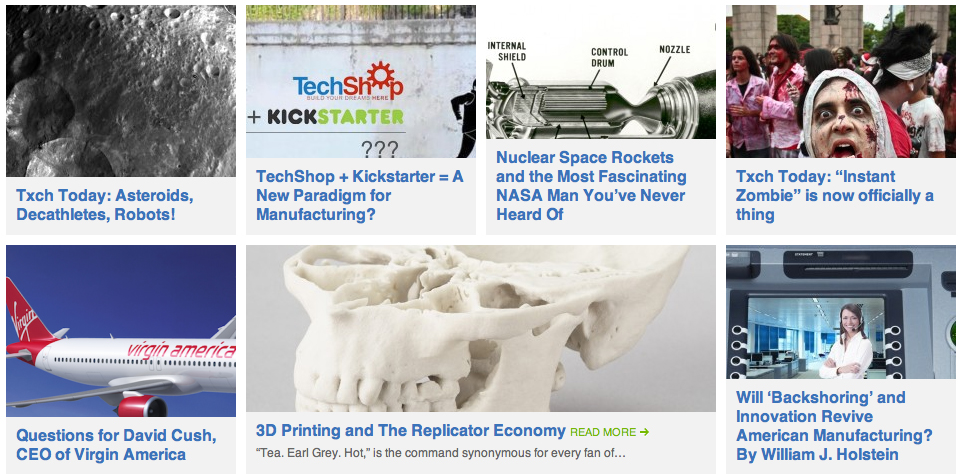 In this month's issue you'll find articles on 3D printing and the Maker Movement, an interview with Bre Pettis co-founder of MakerBot, a look at a New York City space camp for kids, news on the electric airplane, and more.
More articles on Advanced Manufacturing will be published in the coming two weeks; so check at the TXCHNOLOGIST sometime or follow them on twitter.