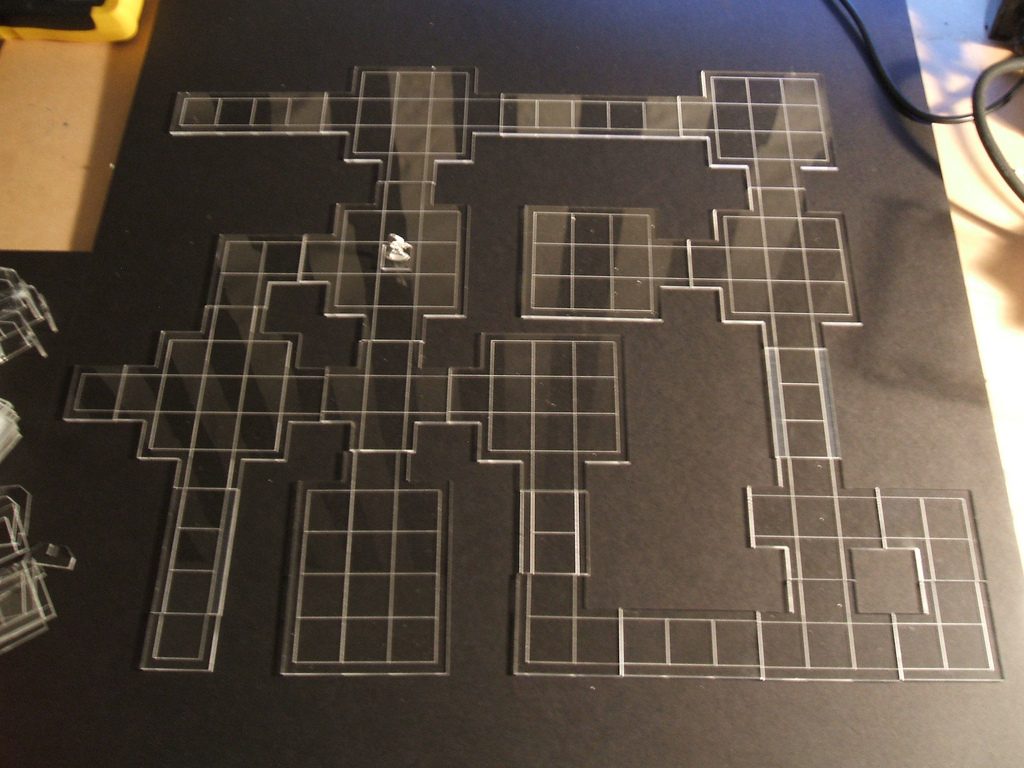 Create indoor scenarios for your favorite game.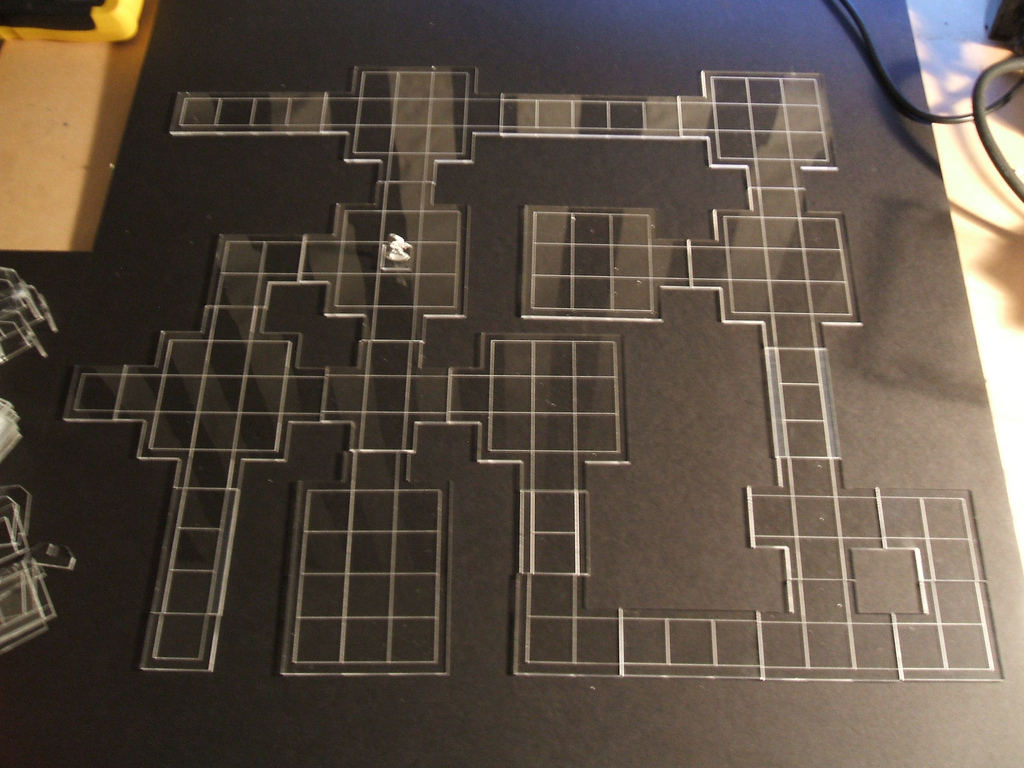 Dr. Offset designed this modular corridor system for 15mm scale gaming. He designed it in Inkscape before using our very own Ponoko Personal Factory for the laser cutting. The system can readily be used for any type of scenario from fantasy to sci-fi. He even made door pieces, which you can see in the images below.
Dr. Offset has also used laser cutting to make gaming proxies, which we mentioned in an earlier post. Keep reading past the jump for more images.