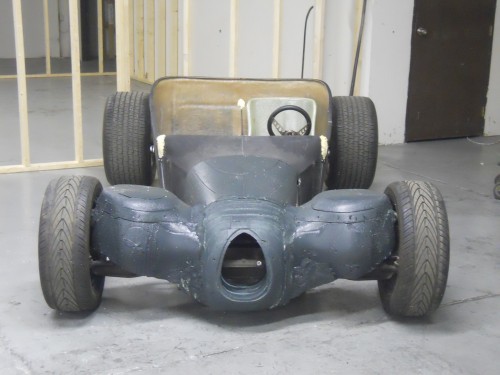 200mph EV based on 1923 Model T Ford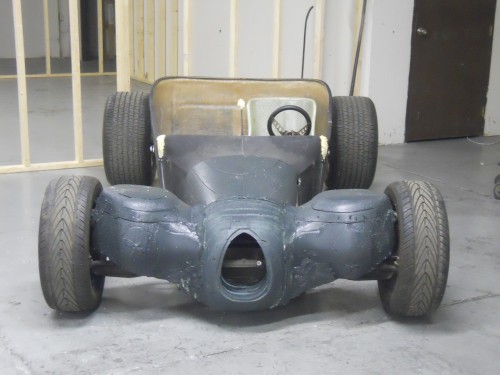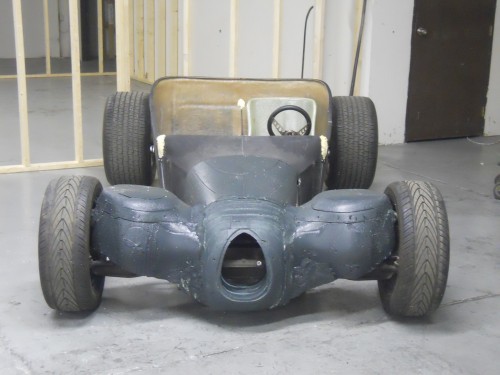 It may still be a work in progress, but hot rod enthusiast Todd Perkins is already leaving onlookers breathless with The Inhaler.
With 30 years in the hot rod industry behind him, Todd knows a thing or two about making cars that go fast and look good while doing it.
The goal is for the 1200lb Inhaler to reach speeds of up to 200mph – pretty impressive for a custom built electric vehicle.
We want to achieve over 1 g. in lateral acceleration, with a 0-60 time of around 2 seconds…
Click through to see a brief clip of the form being milled by CNC, in preparation for the eventual fibreglass layup.  
Todd isn't going about this alone – technicians, experts, students and enthusiasts are all pooling resources to get the unique vehicle on the road by the end of the year.
original article: Gas 2.0 via Monogocoro