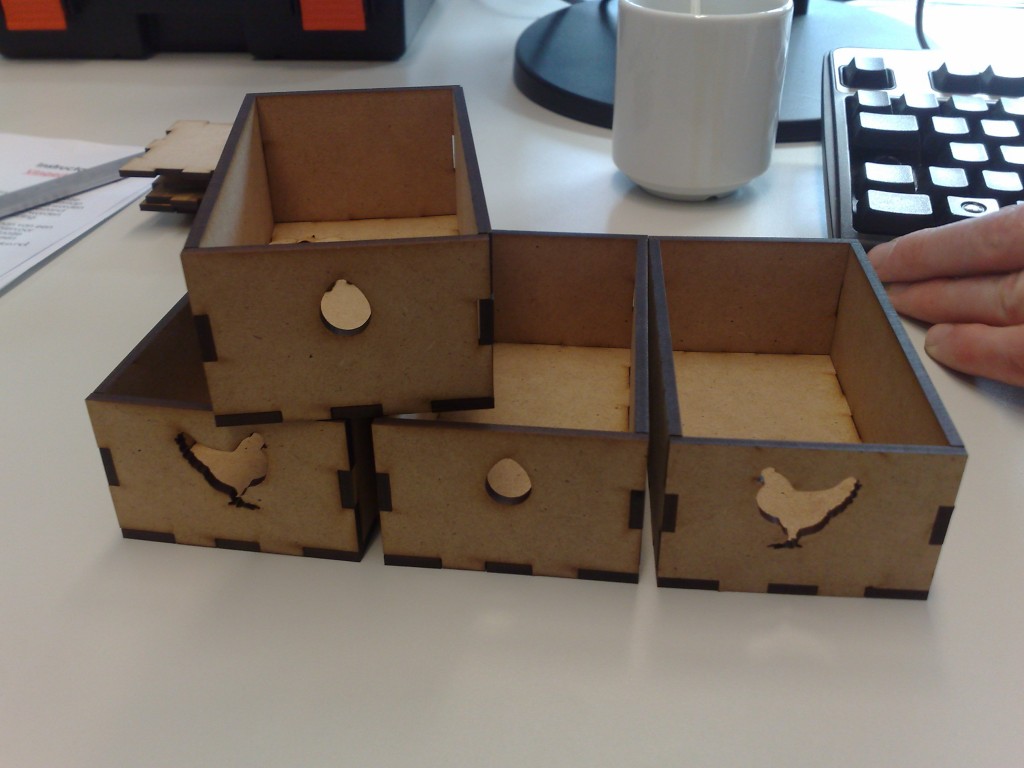 Quickly produce SVG files for some simple objects.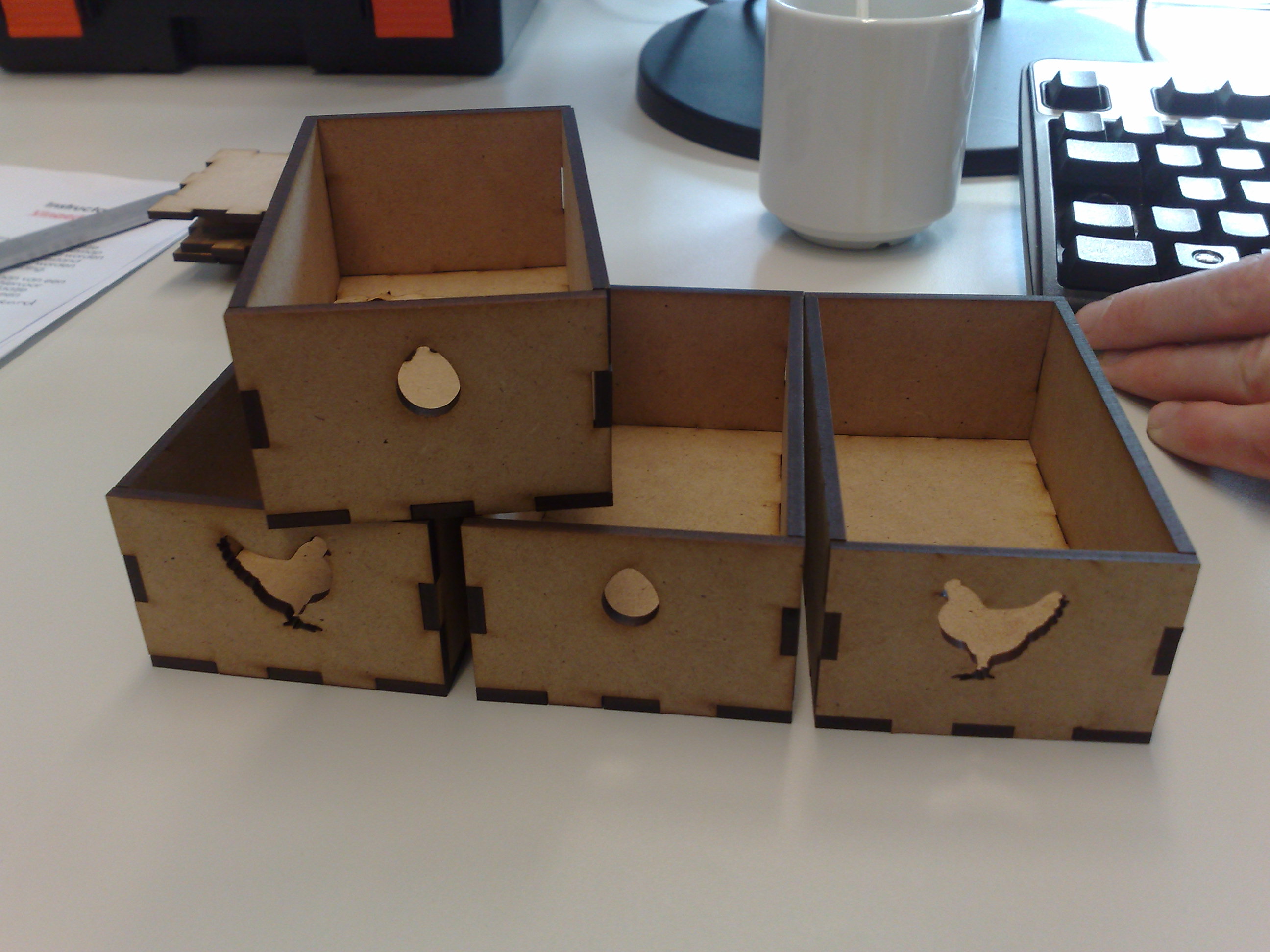 These boxes were designed with an online parametric SVG editor before being laser cut. This tool simplifies the process of preparing laser cutting files considerably.
All you have to do is input dimensions, material thickness, etc. and the script outputs an SVG file you can use for laser cutting. You are limited to the object types programmed into the system, but this would be a great, easy way to try laser cutting for the first time.
If you're feeling a bit more ambitious, you can contribute your own scripts to the library for the benefit of future users.
Via Hack a Day