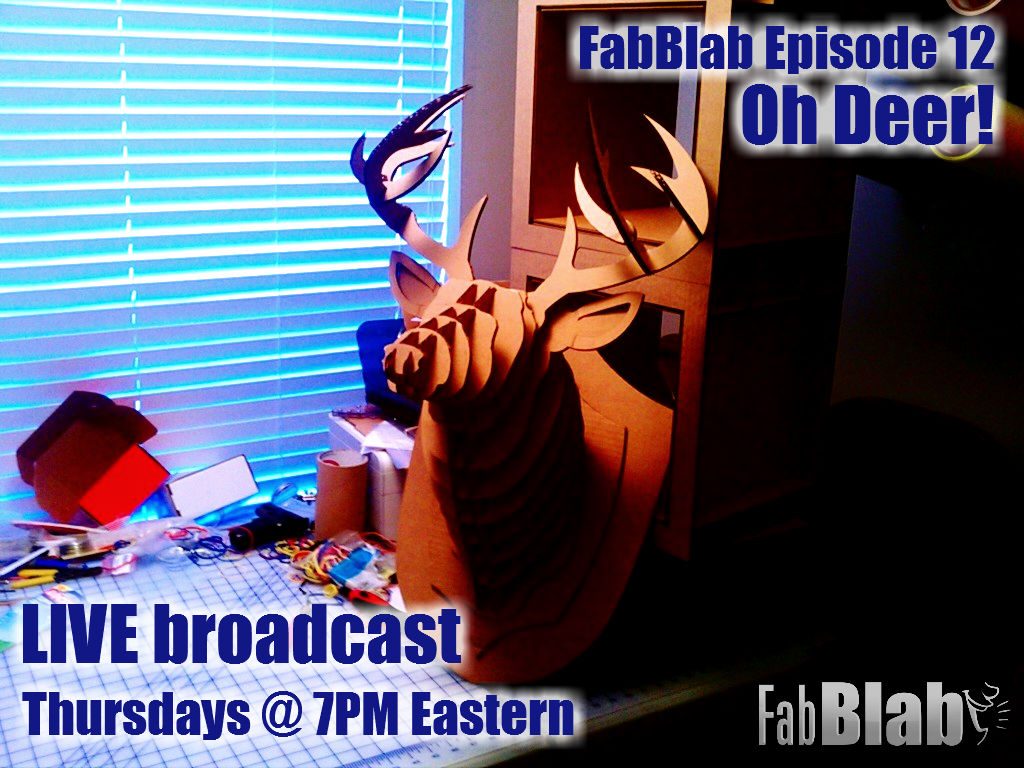 Join us LIVE every Thursday at 7pm Eastern Time!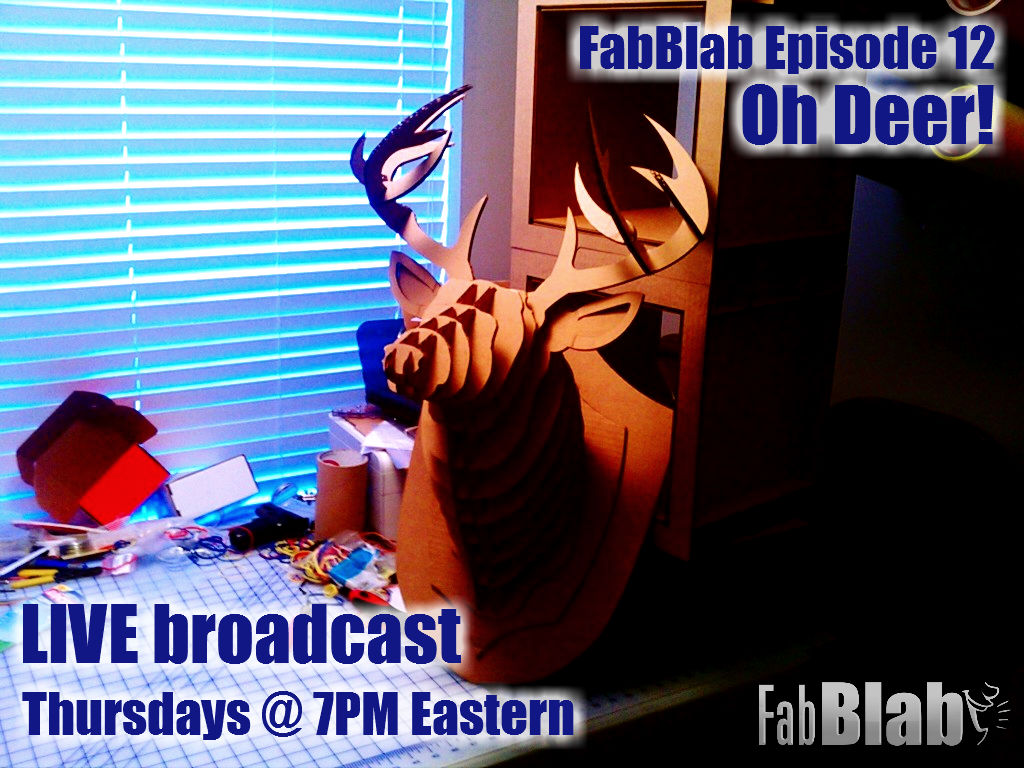 Project:
Oh Deer!
Materials:
6.7mm Corrugated Card Double Layer
Tools:
Hands and Tape/Hot-Glue
Difficulty Level:

---
For all of you that might not want to kill animals, but enjoy hanging simulated carcases of said woodland creatures on the wall, (and to continue with the Cardboard in August Theme) we made a cardboard deer head dubbing it Oh Deer!
Also check out Yana's "material of the month" post on cardboard!
Download the Project Files here!