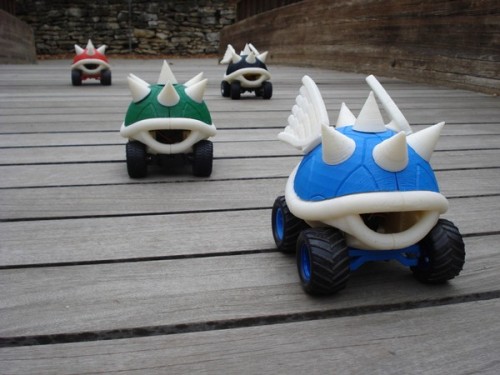 Bored architect + Makerbot = totally awesome RC turtle shells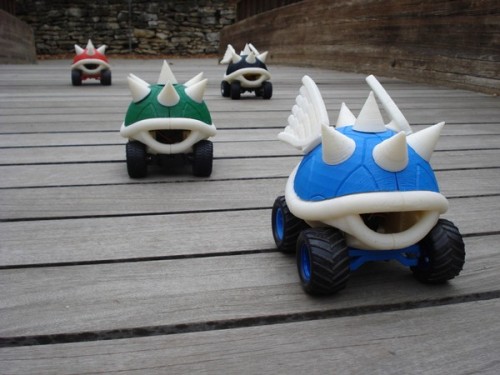 Michael Curry (aka Skimbal) has brought Mario Kart gaming nostalgia to life with his remarkably comprehensive Turtle Shell Racers.
I think we can all agree, life would become much more interesting if I launched a turtle shell at you every once and a while.
All of the .stl files are available on Thingiverse, including full assembly instructions and a parts list for the electronics, motor and other RC components needed to get those wheels turning.
Click through to see a clip of the little critters zipping about…
Feel like racing, but you don't have a Makerbot of your own? Never fear… just download Skimbal's files (don't forget the step-by-step instructions!) and print out the components at your Personal Factory.
…and here is a little treat to help you escape the dreaded blue shell:
Thanks to Skimbal on Thingiverse via Engadget