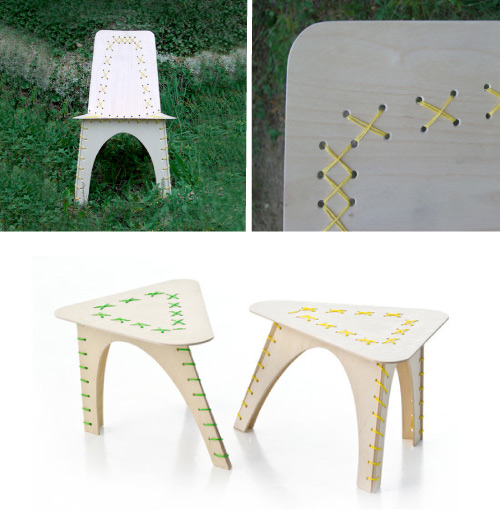 Embroidery meets CNC routing: ancient and modern processes combined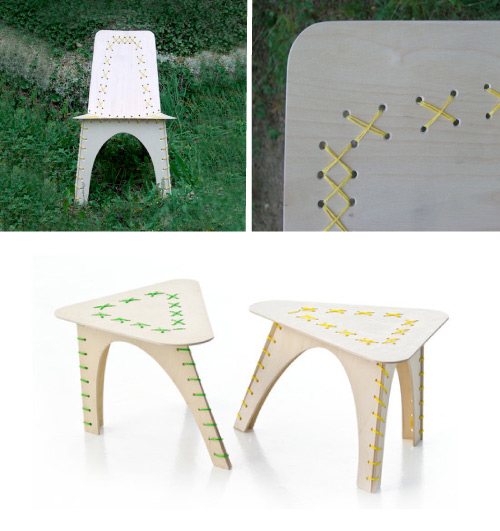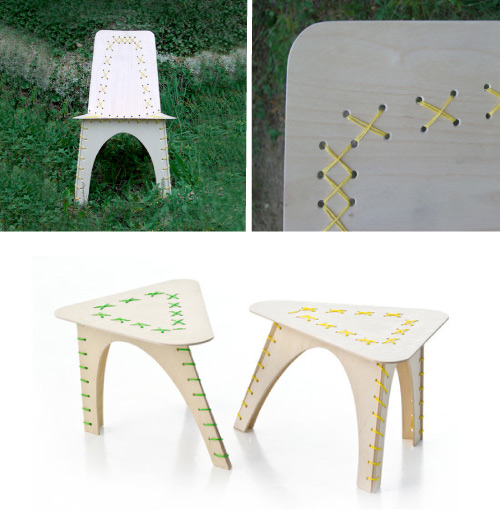 Maintaining a tangible connection to some of the oldest of craft techniques, yet utilising the latest in design and manufacturing technology, Tord Boontje's Stitched collection was recently unveiled by Italian furniture icon Moroso.
The inspiration for this range comes from the universal, ancient process of joining materials by threading through pierced holes. A decidedly modern visual language results when the stitching is applied to the CNC routed plywood forms.
'For a long time, I have been interested in sewing and embroidery… I like the idea that the stitching is a very simple, low-tech way of making.
I imagined that someone could construct their whole environment in this method; the furniture and also the room itself…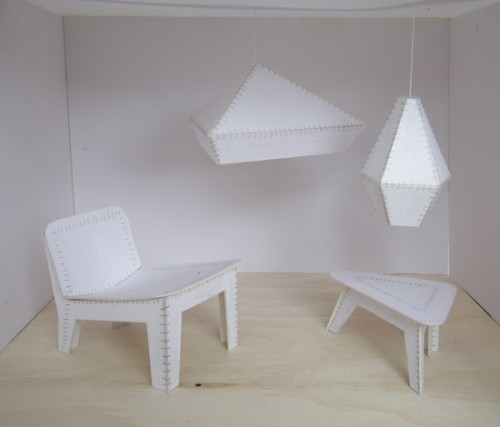 Via Daily Tonic