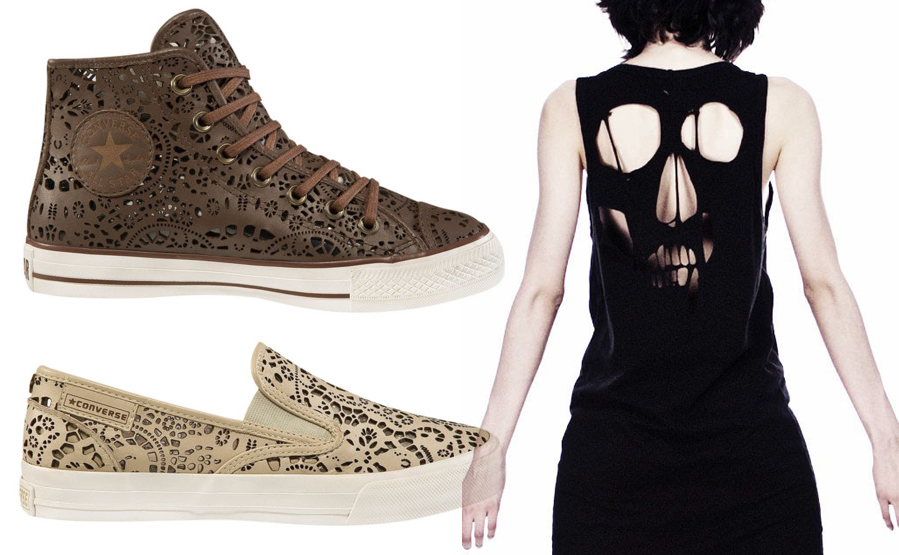 burning-edge style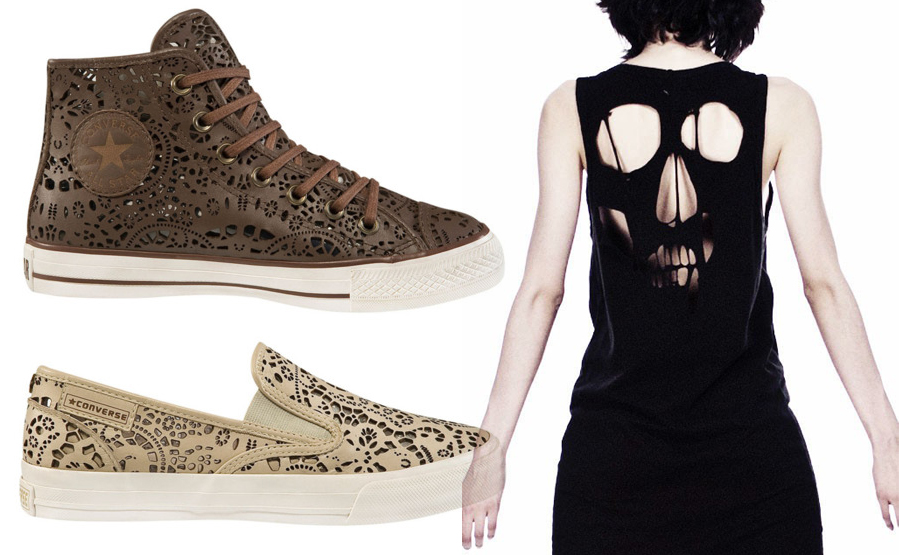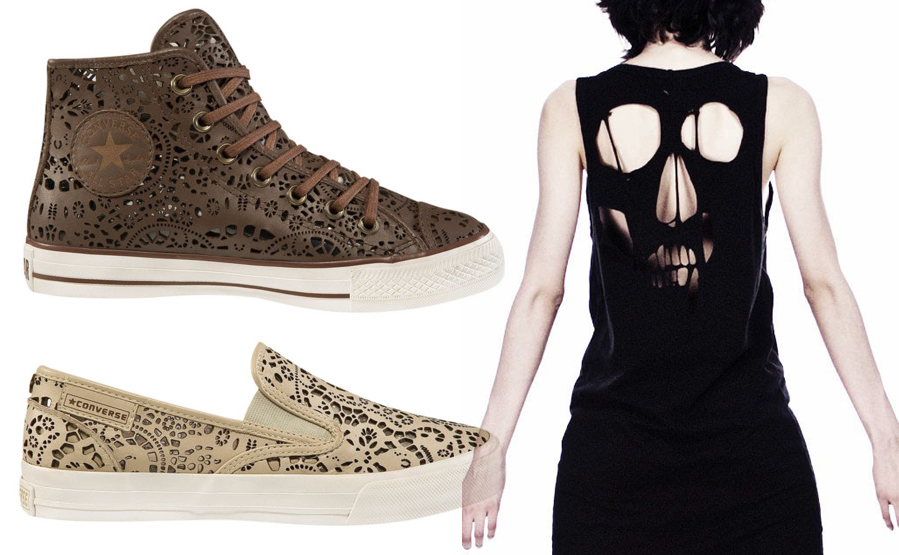 Syuzi Pakhchyan, who runs the futuristic and electro-focused style blog Fashioning Tech, posted a round-up of laser cut fashions.
From lace-like, Converse high tops to skull-face tunics by Pleasure Principle, these 12 examples of laser cut fashion have plenty of street-cred and style.
P.S. You can laser cut your own designs in leather (and other materials) with Ponoko Personal Factory. Check out our fabric materials here.