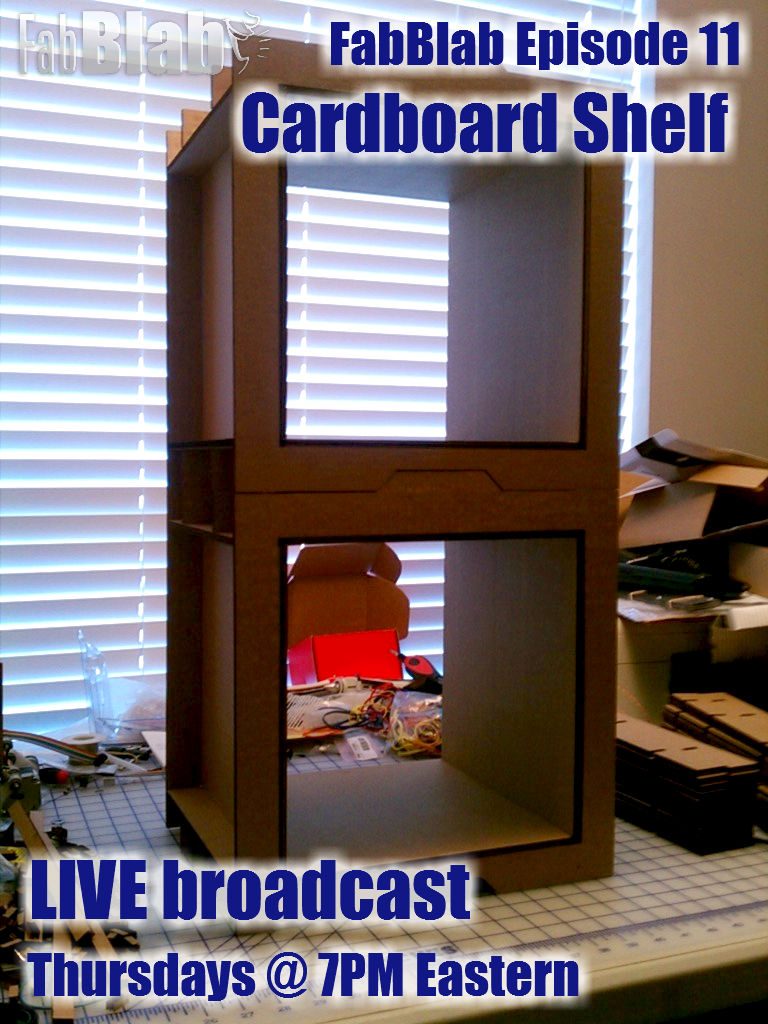 Join us LIVE every Thursday at 7pm Eastern Time!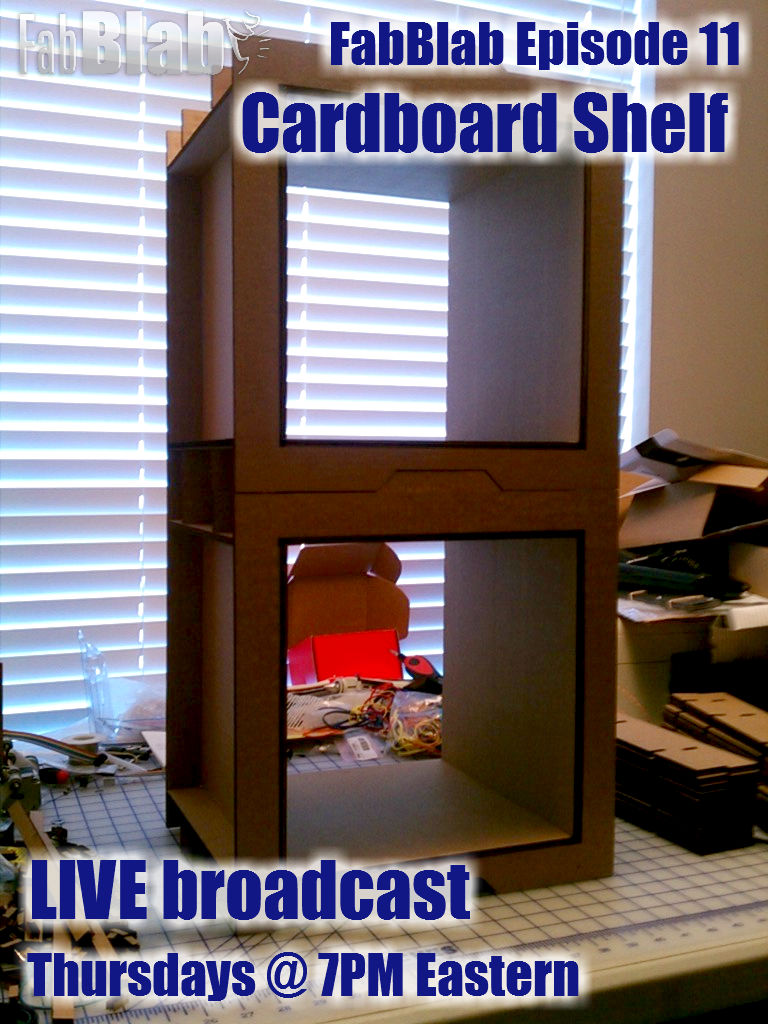 Project:
Cardboard Shelf
Materials:
6.7mm Corrugated Card Double Layer
Tools:
Hands and Tape/Hot-Glue
Difficulty Level:

---
When have you wanted to put up some books or display some things, but didn't want to go the 'standard' route and buy pre-made shelves? Well wait no more! With new 'Cardboard Shelf' you can assemble your own eco-friendly modular shelves to your liking. That's right! Modular shelves mean you make as many as you need and did we mention they are made of cardboard!
Also check out Yana's "material of the month" post on cardboard!
Download the Project Files here!