July edition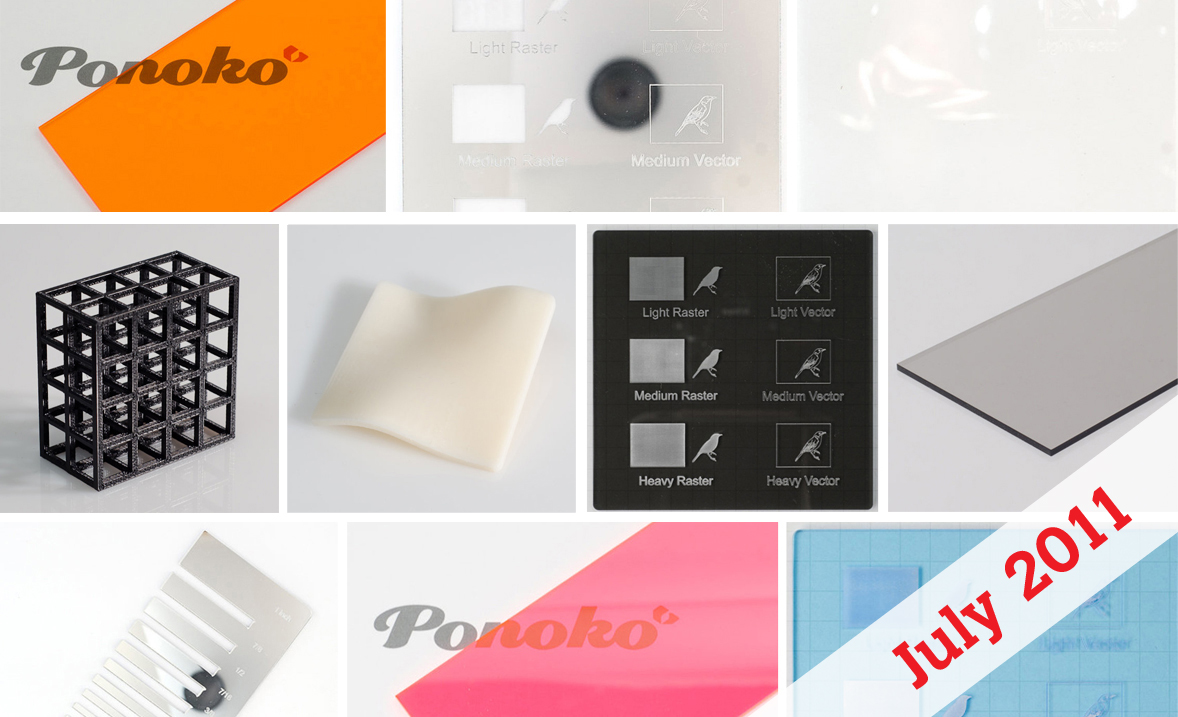 Dan the Man is always adding awesome new materials to the Ponoko materials catalog. So how can you keep it up with it all the new material addition action? Follow us on twitter fo sho, but also…
…introducing The New Material Monthly, a recap of all the new materials added for the month.
Because this is a new thing, we're going to do a special triple feature and tell you about all the new materials we've added this summer.
Check it out.


In May we added this electric Orange Tint acrylic to the US hub. And for NZ, we added reflective Silver Mirror acrylic and thin-as-can-be Clear Mylar.
Our Italian hub, Vectorealism, added four new leathers in summer colors plus a new thickness of poplar plywood.
Ponoko customer Jon uploaded this video of him "drop testing" his 3D printed material samples, and Yana featured MDF as the material of the month.

In June we brought in Mirror acrylic for the US hub plus Fluorescent Pink and Fluorescent Blue acrylics.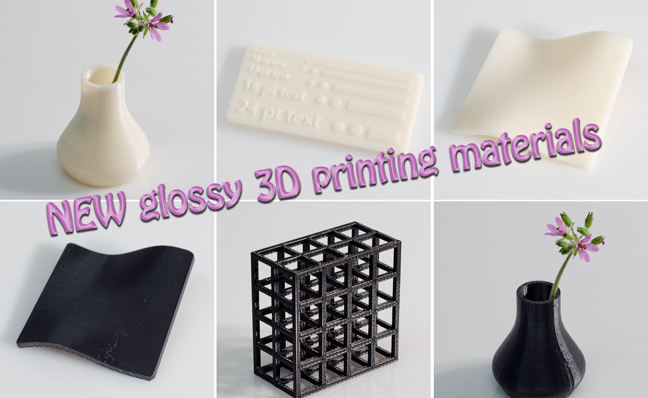 In July we announced new glossy durable plastics for 3D printing, available in black and white.

Last month we also added 1-sided matte acrylics in black and white, plus this smokey charcoal Gray Tint acrylic and this chic Light Gray Tint.
And Yana put the spotlight on plywood.
Whew! That was a lot of materials. And don't forget, you can order samples of our 3D printing and laser cutting materials, and they start at just $2.50 each.