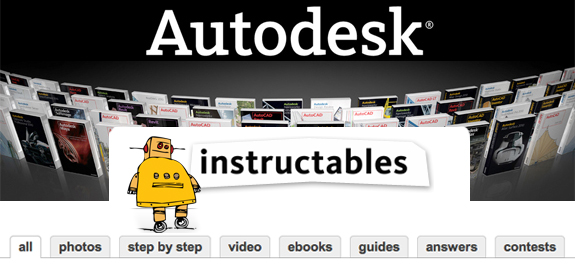 Congratulations to our friends Autodesk & Instructables!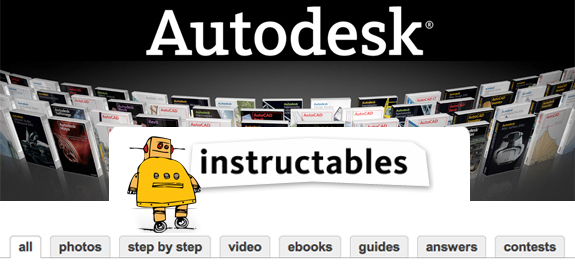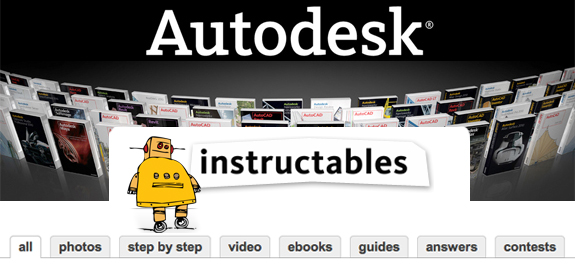 Ponoko is super excited to see two of our maker movement friends join forces. This morning Autodesk, the company behind some of the world's leading design softwares, announced the purchase of DIY community site, Instructables.
The press release from Autodesk calls the acquisition an expansion of the "Autodesk Maker Ecosystem" and another step towards allowing "anyone to explore design ideas and bring them to life."
Instructables CEO Eric Wilhelm seems equally excited and optimistic. Wilhelm closes his message on the Instructables blog asking the community to suggest how they should "co-opt the resources of a multi-national corporation to make Instructables even more awesome."
Instructables will keep the same team, same URL, and same branding. (Desktructables probably sounded kinda negative during negotiations.)
Autodesk is taking strong action in their support and belief in the maker movement. At the Wired Business Conference in May, Autodesk CEO Carl Bass talked about his vision of anyone being able to design, develop, and make real things all with easy to use tools and services.
One such tool/service, also announced at the Wired Business Conference, is 123D — a free design application with a "Make It" button that lets users get their designs manufactured via integration with Ponoko's digital making platform, Personal Factory. The company debuted 123D to the public at Maker Faire in San Mateo.
Other creative tools include Homestyler, a drag-and-drop interior design program, and Sketchbook, an intuitive application for virtual drawing/painting/design.