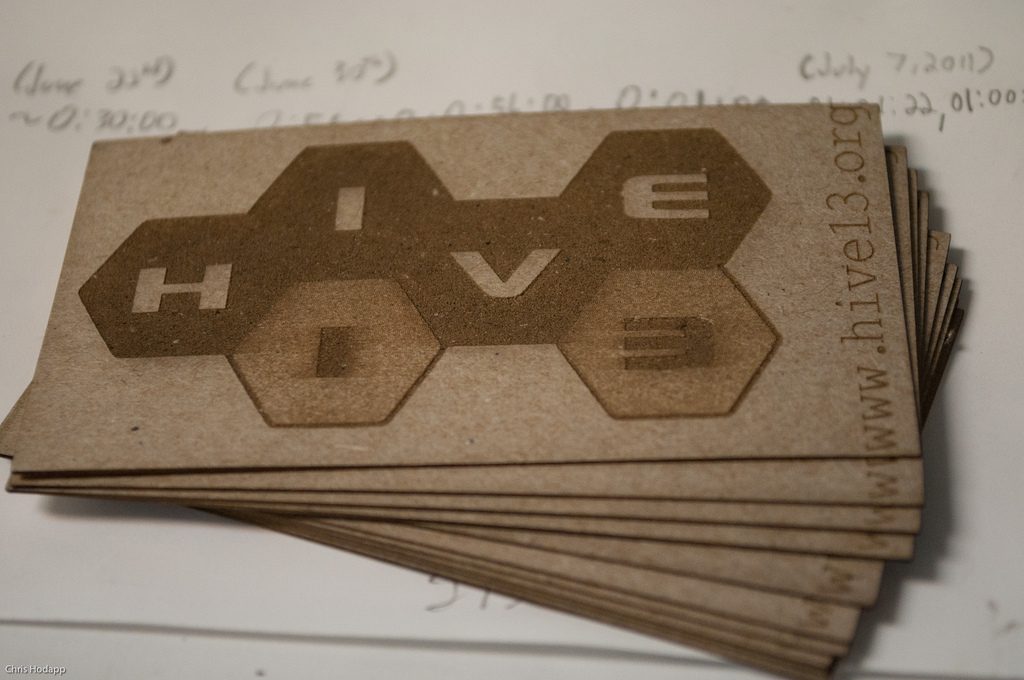 The Laser Cutter Roundup — a weekly dose of laser-cut love: #39
Hey, Sam here. I'm back collecting this week's posts from The Laser Cutter.
Above is a laser cut quick response code stencil which can function as hobo signs – not sure what that is? Read more at F.A.T.com.
After the jump, a hive, some eggs, a map, and a lamp…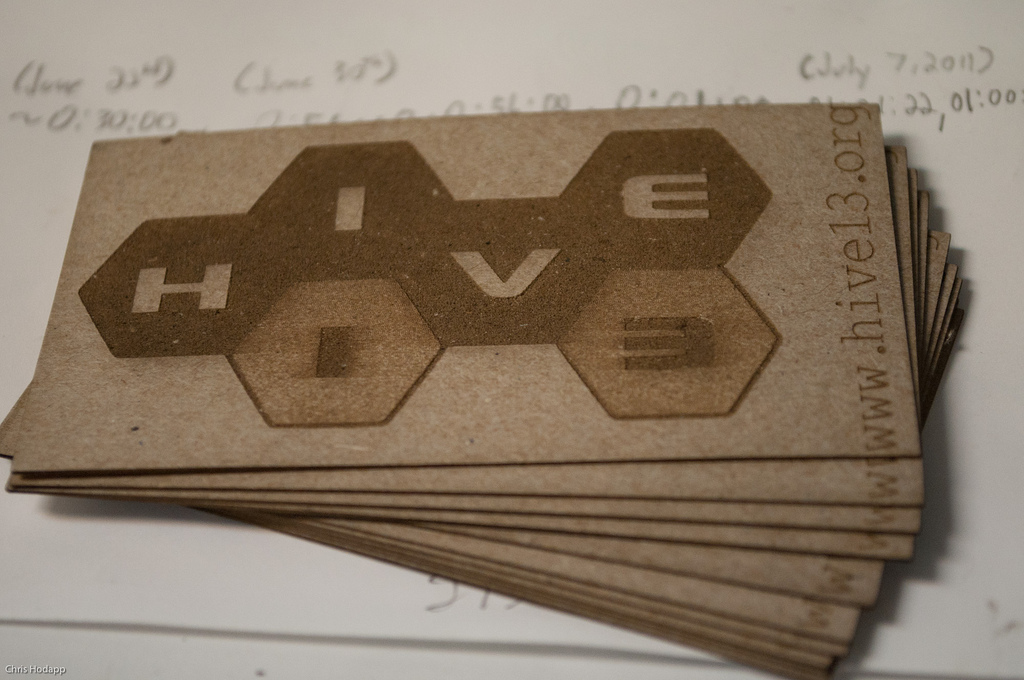 Above are  Hive 13 business cards laser cut and etched into old cereal box cardboard from Chris Hodapp.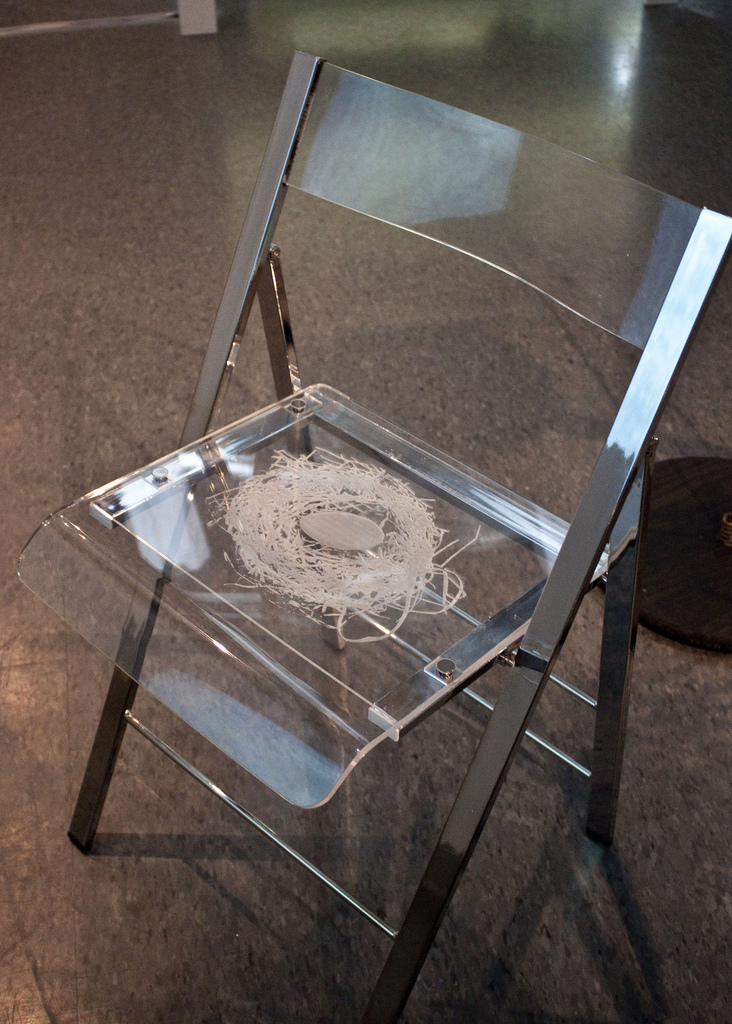 Above is Nest Chair laser etched acrylic chair from abarbier.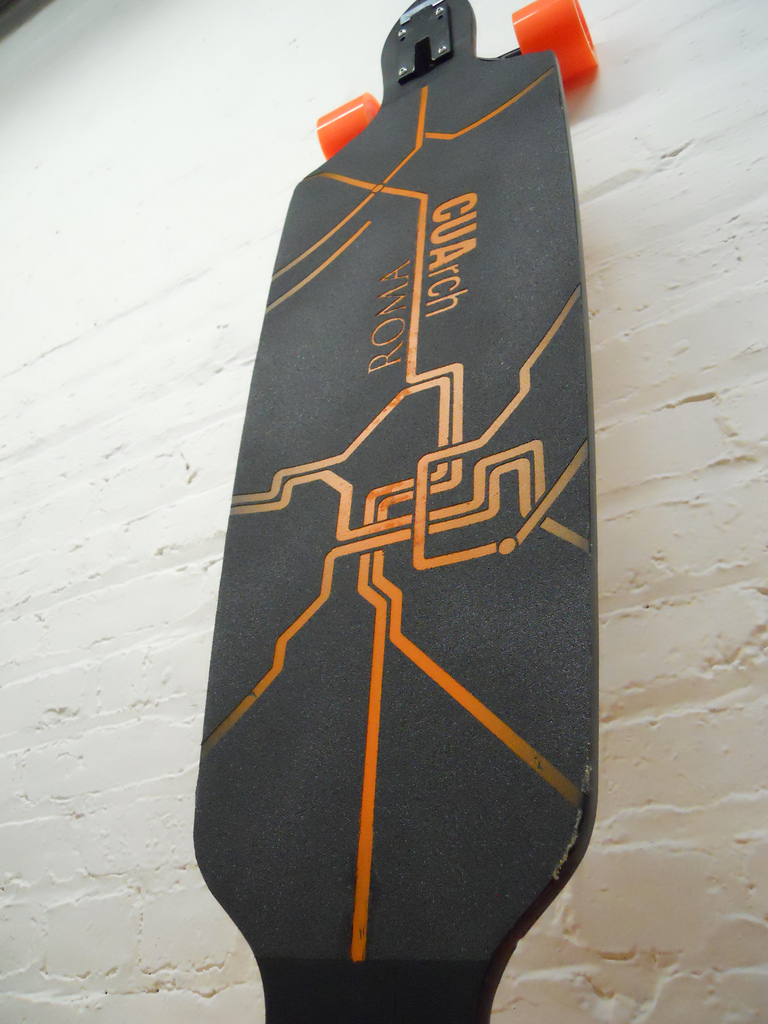 Above is a Dropwedge with laser cut grip tape from 50crowley.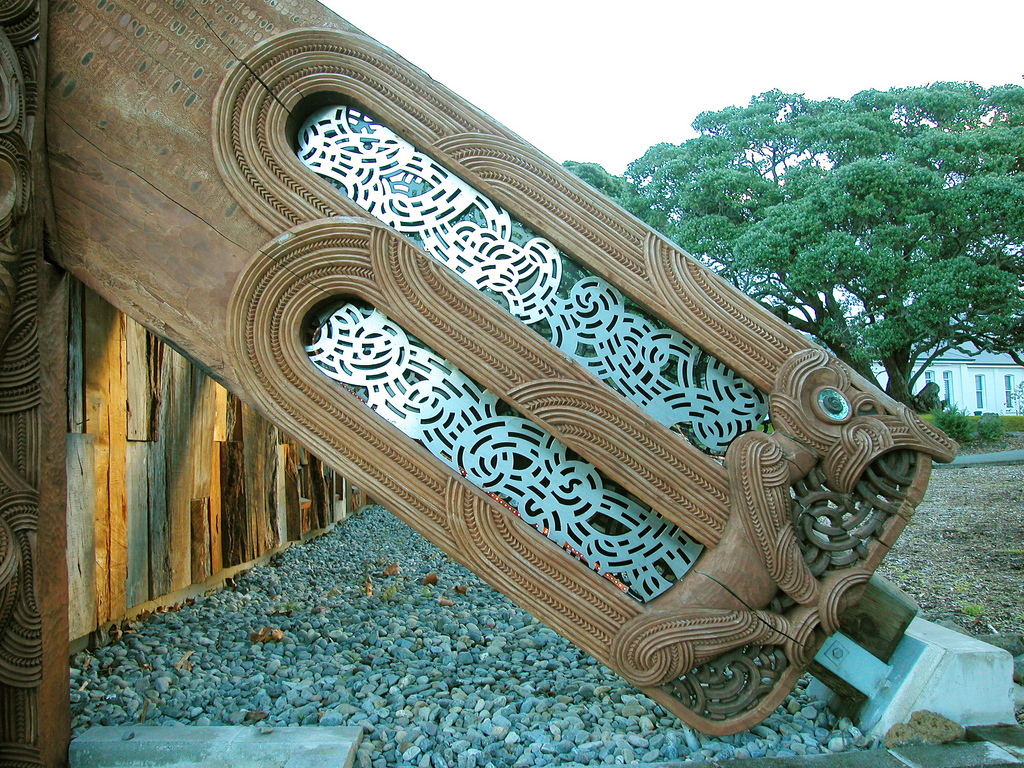 Above is a Maori design laser cut into aluminum from Maurice Van Cooten.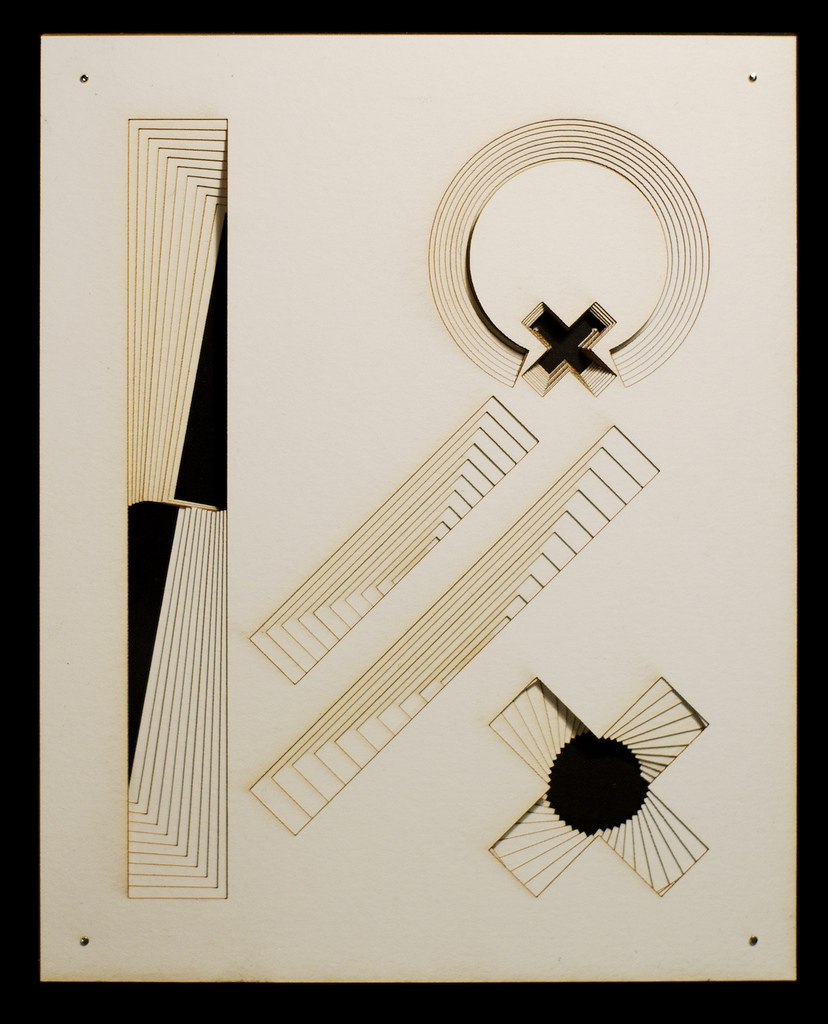 Above is Down Slide a laser cut work from Nicole Aptekar.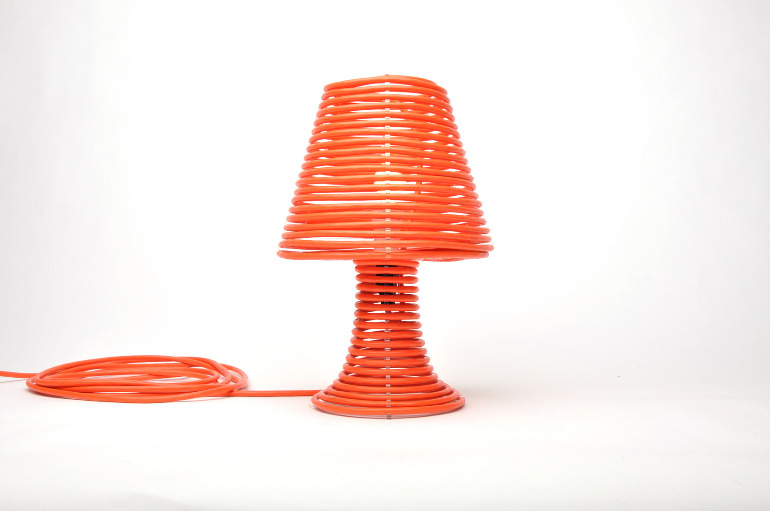 Above is the Coil Lamp made with a laser cut acrylic structure and an orange extension cord from Craighton Berman.