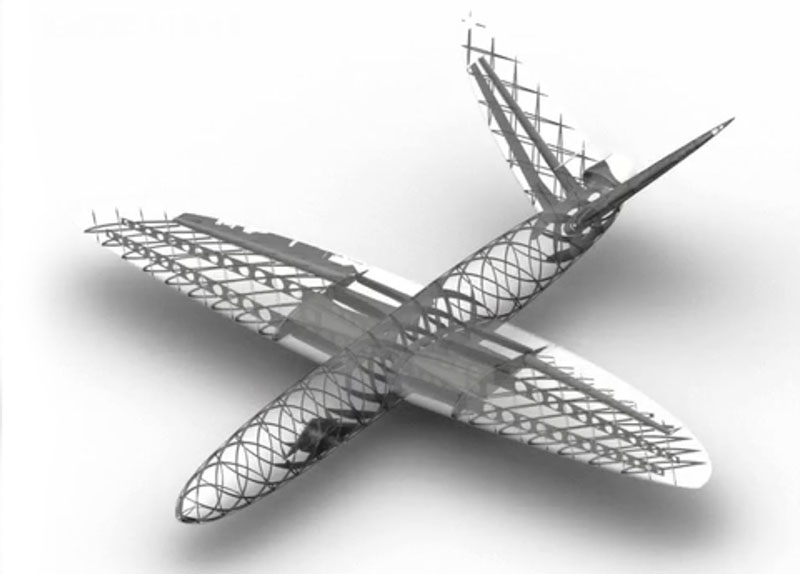 3D printing set to become means of manufacturing for UAV development?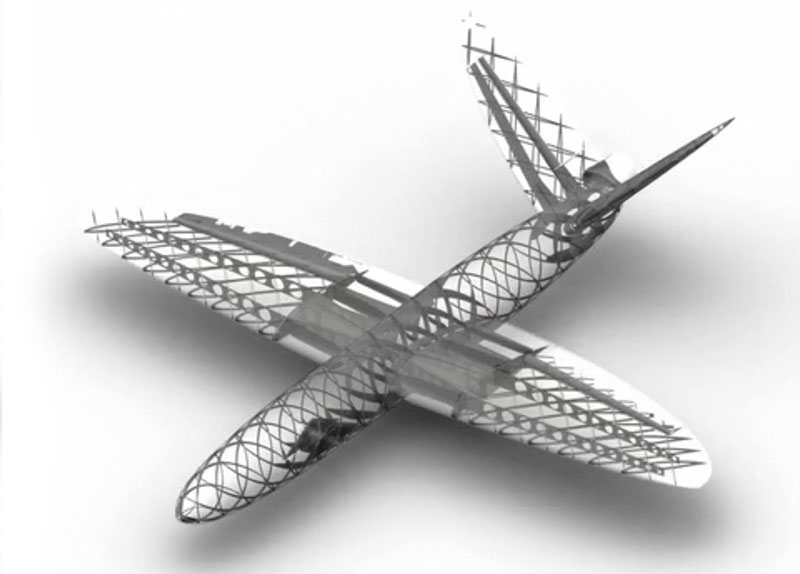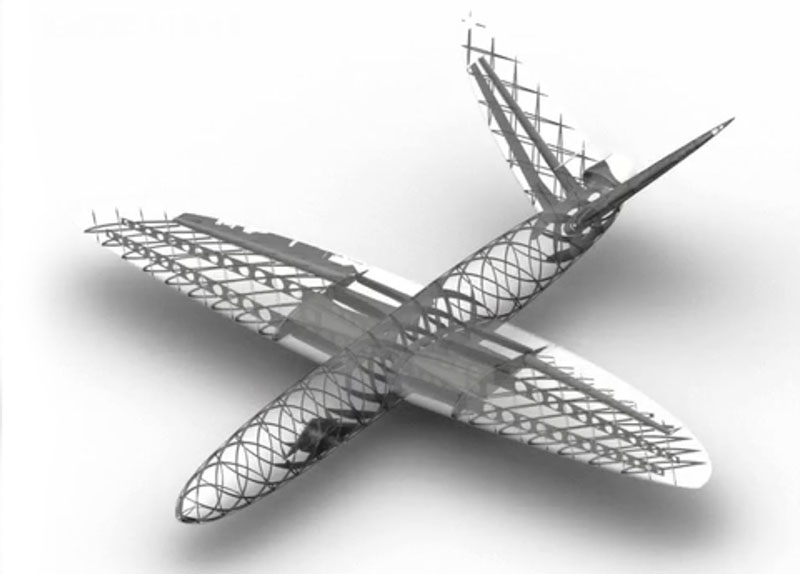 This really interesting project caught my attention this week. Andy Keane and Jim Scanlan and a team from the University of Southampton have developed an 3D printed electric motor powered unmanned aircraft.
The design criteria was crucial, in order to have the design fit within their budget of £5000 and utilise additive manufacture methods. The geodesic airframe was selected for rigidity also helped keep weight and costs down, the F117 Stealth Bomber style twin V tail fins were designed to reduce the volume of materials. Rather than the traditional inverted T tail. Additionally a catapult assisted launch system was devised to remove the need for any undercarriage.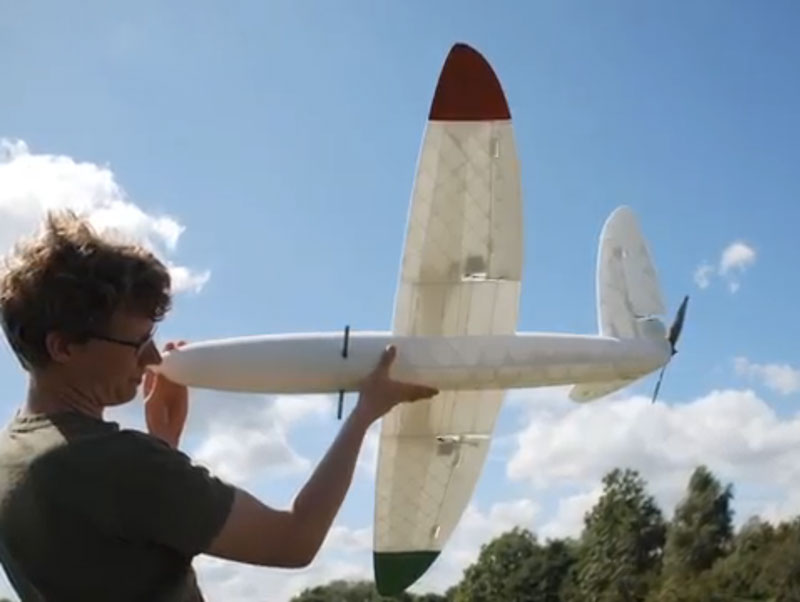 Once printed all it needed to fly was dropping in a propeller, electric motor, batteries, servo motors and receiver. The printing process otherwise included all parts assembled in place.
Whats the most remarkable is they developed the plane in under a week – 2 days of design, 5 days printing. They suggest that software API's could help them customise future aircraft for specific purposes within minutes. Within 10 minutes a series of trials to prove the mathematics behind the aircraft were all successful pleasing the researchers. Scanlan exclaimed "It's very hard to believe this aircraft was just a pile of dust last Friday."
The University of Southampton's new Masters in Unmanned Vehicle Systems Design is due to commence in September.
Via NewScientist
---
David is an industrial designer from New Zealand. He contributes weekly 3D print articles for Ponoko. You can follow him on Twitter
@dizymac