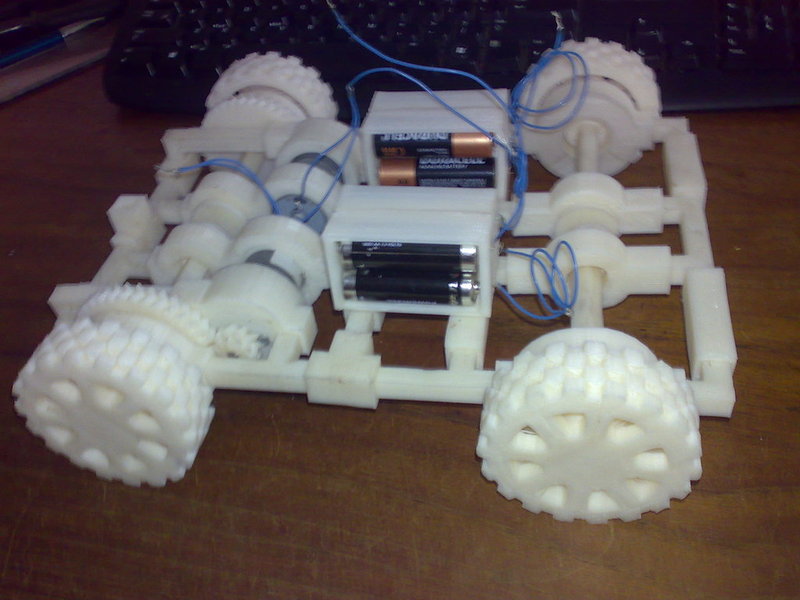 Does anyone want to make a driving robot?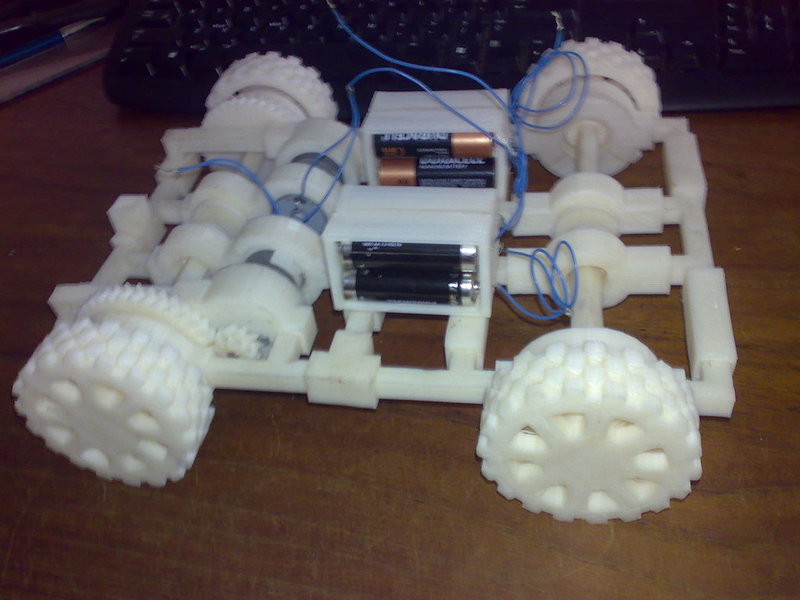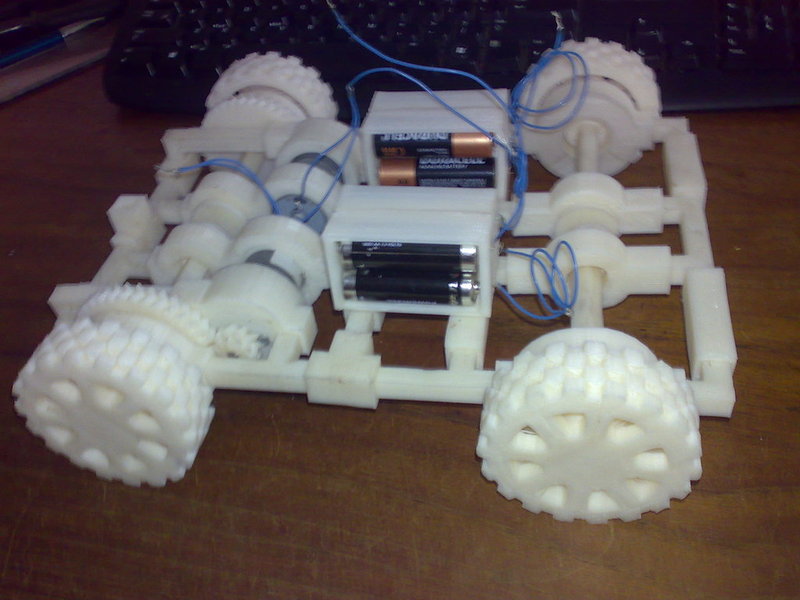 Marc Raiser (Thingiverse user mraiser) designed this 3D printed functional chassis for a driving robot or radio controlled car. By my count it uses 54 3D printed parts and remarkably few non-printed parts, making this one of the more intricate 3D printed designs I have seen.
The only parts that are not 3D printed are those which simply cannot be with any available technology. Raiser kept the non-printed parts to a minimum by making the pieces snap together instead of using hardware.
Via Thingiverse blog