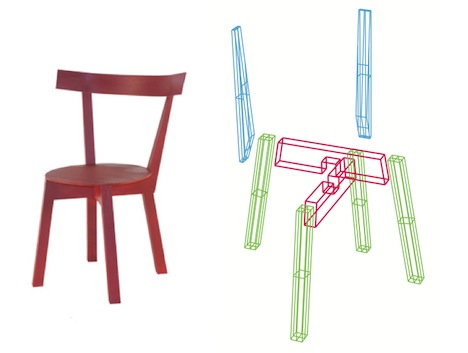 Brown students design a chair cut from a single 2 x 4.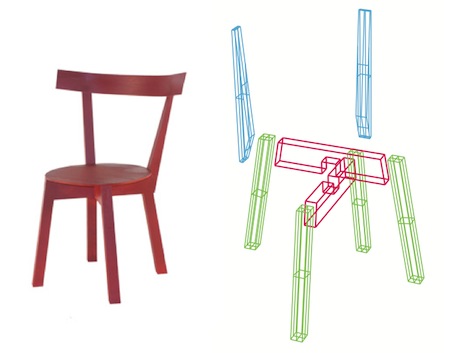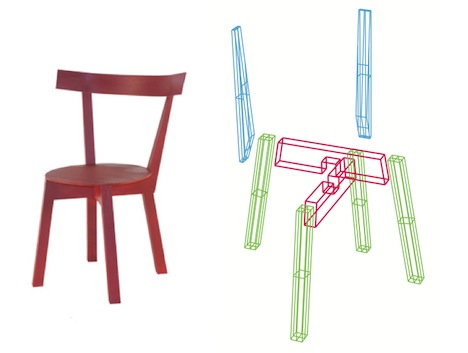 Ok, so this project doesn't absolutely require the intimate mechanical precision that comes standard with CNC tools, but provides a wonderful example of how you can make the most of your cuts by having them do double duty.
This project, by Ian Gonsher and Jake Geller, shows off just how much you can get out of a single piece of material. This project has some especially useful concepts for anyone wanting to squeeze every last ounce of value out of their laser cutting. If you take a close look, you can see how a single cut (accounting for the kerf of a bandsaw) will cut out the left hand side of one part and the right hand side of another simultaneously. This is an essential design skill for cramming a large number of parts on a single sheet like the folks over at Wood Marvels manage in every design.
You can download the design here, and find a bit more info on the project here.