Drawing with a computer and a laser.
Software artist Marius Watz created the project Automatic Writing using generative design methods (as in programming) and laser engraving. The laser engraving was done by Future Cities Lab. This is the same artist who was the first ever artist-in-residence at MakerBot earlier this year. These artworks, along with what he made while working with MakerBot, are currently on display at Super Frog Gallery at New People in San Francisco.
Check out more images after the jump.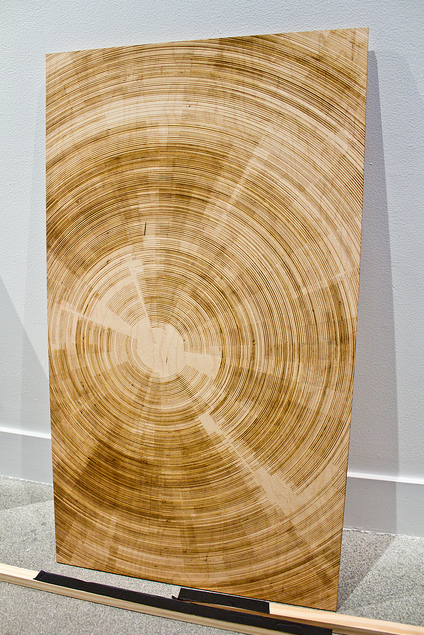 Via Flickr