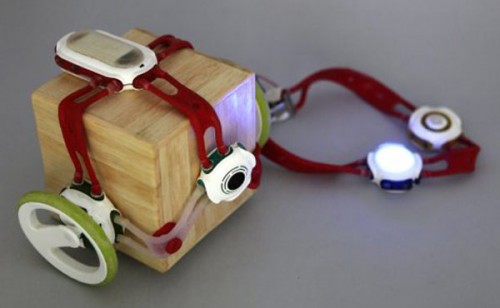 Stretchy connected modules turn everything into an interactive robot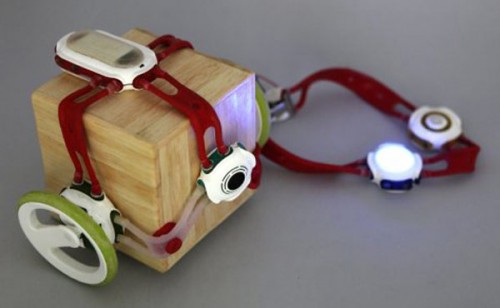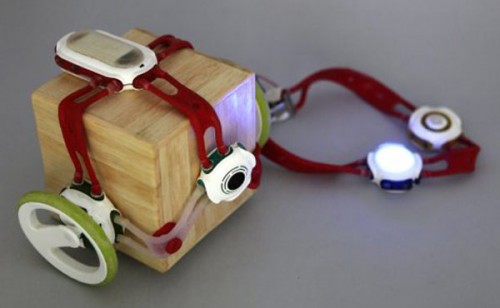 Think of the possibilities if the structural components for your very own robot came from whatever you have lying around. Everything is fair game when Gabriel Paciornik's Plick robot enabler enters the scene.
Plick is the culmination of Gabriel's studies in Industrial Design at Shenkar College, Israel. Working in partnership with the miLab of the IDC Hertzlia, the project integrates product design, electronics, programming, and prototyping.
Although there is some clever stuff going on inside the modules, it is the learn-through-play aspect of the finished product that really sets Plick apart.
Sensors can be connected to many actuators, and actuators can be connected to many sensors. This way many complex behaviors can be achieved with no programming, and by trial and error learning.
Click through for a short video of Plick in action.
Currently existing as a rather well refined prototype, the 3d printed modules house Arduino Mini Pro boards that run the simple programming routines. These are connected by those all important rubbery cables, each with a clever little LED debugging device that glows when the cables are engaged.
A great way to introduce DIY robotics to the little ones! With toys like these, the next generation of mad scientists will be off to a fantastic start.