An attempt at 3D scanning a small object (for 3D printing) with Photofly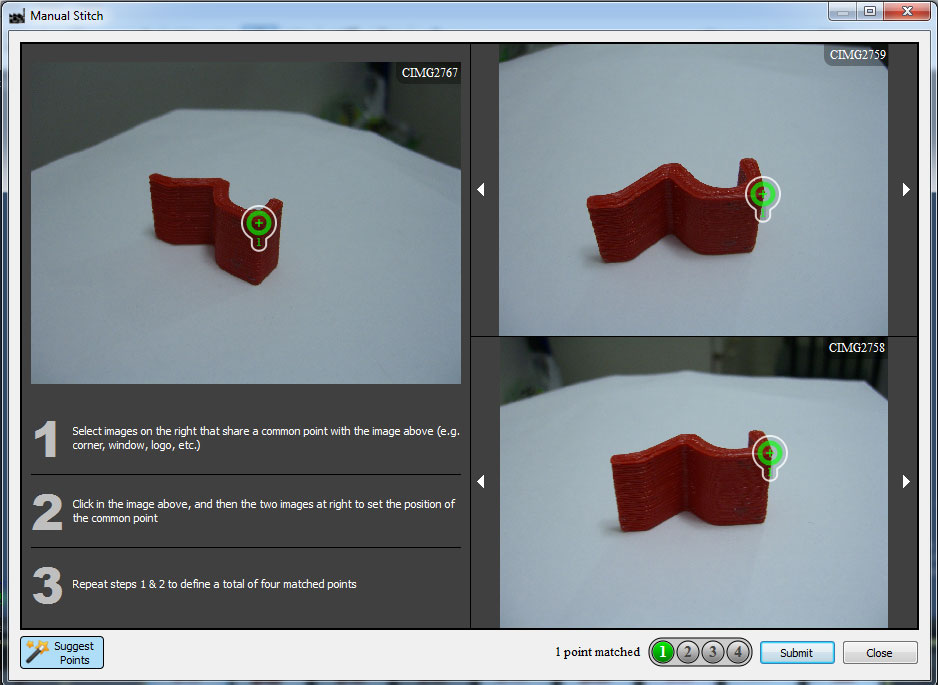 The release of Autodesk's Project PhotoFly 2.0 software was covered by David last week, so I thought I'd try using it to capture a small model today.
I should state up front that the project was unsuccessful… But it was still interesting to go through the process and see what happened.
After trying a few different objects including a toothpick holder and a batarang, I had the most luck with this mini iPhone stand that I'd printed last year: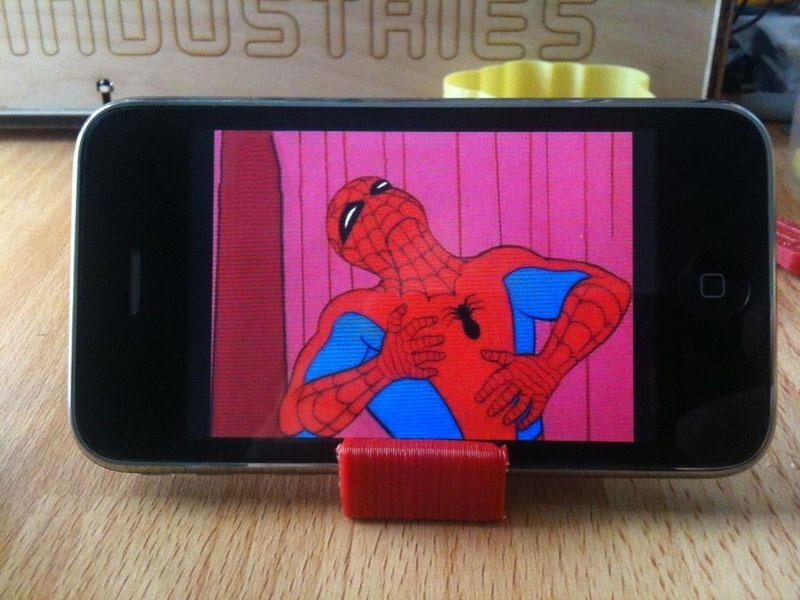 Creating a mesh requires a ton of photos. It's not fun at all, but in order for the software to recognize enough similarities that it can generate a 3D model, you need to move around an object and snap a picture every 5 degrees. Definitely at least 50-60 photos: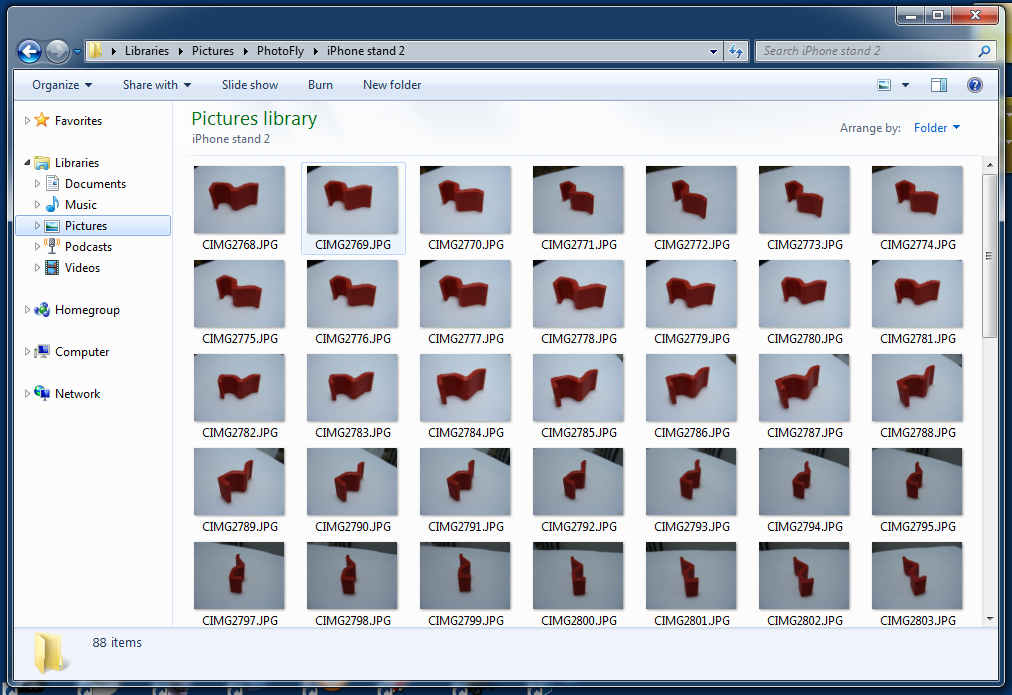 Photofly takes the photos up to the cloud and processes them there. It's faster than you could do on your home computer, but count on seeing this screen a fair bit: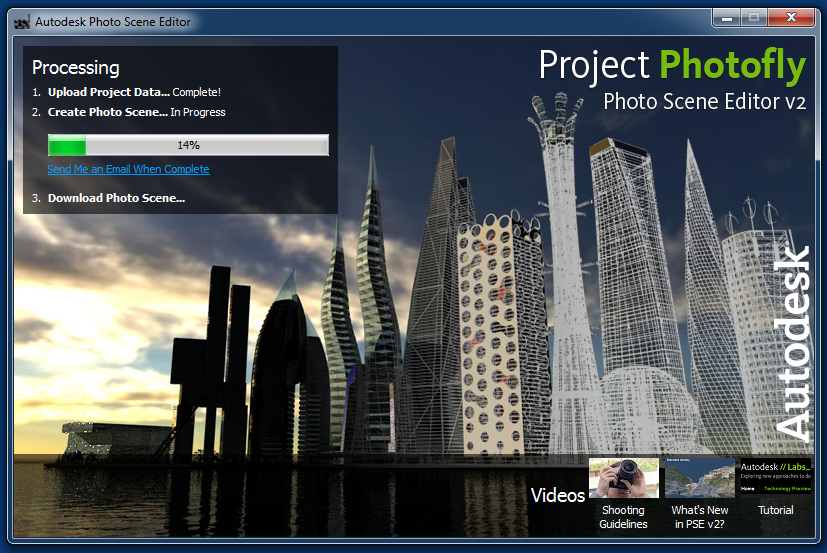 There's an option to have Photofly exit and send an email when processing is complete, but the projects I tried to do that with are in limbo now so just stay in the app and wait. When it's done, you'll see a low-quality preview mesh like this: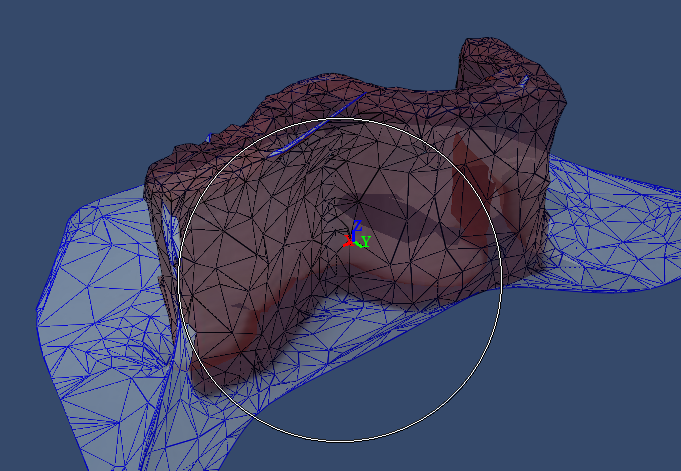 It looks a little weird, but okay, good enough to click the Mesh Quality button and choose "high".
Oh dear. The paper I used as a backdrop appears to have become cake frosting. At this point I exported the model to .obj format for cleanup in Blender. I made some progress…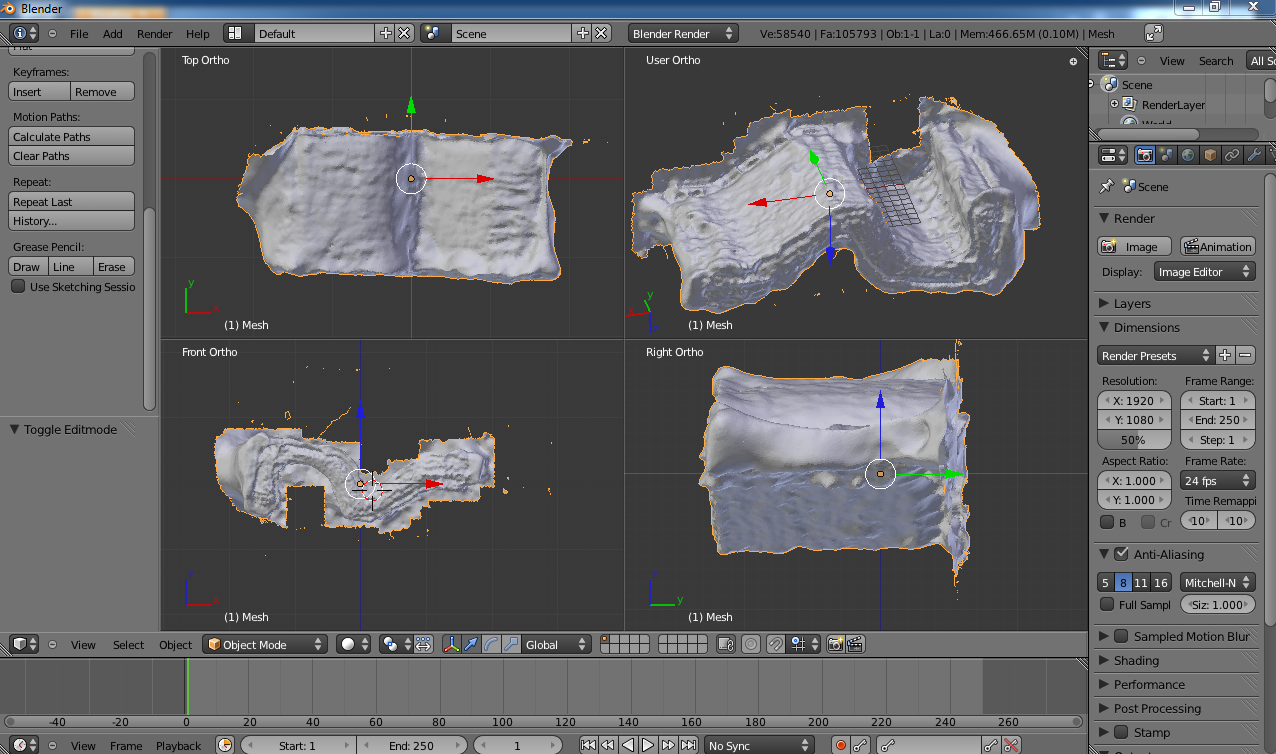 … but as you can see, it's never really going to be accurate. There are selection tools for excluding bits in Photofly itself, but with portions of the model obscured by frosting in the first place there's not much to be done.
If you want to make a precision copy of something, it might be better to just bust out some calipers and OpenSCAD. However, if you're willing to put in the time, copies of irregular items like sculptures should be fun and reasonably practical.
I think I'd like to try again using dino-girl's trusty Beethoven bust and produce a series of copies of copies to see what sort of generational loss occurs with repeated printing and scanning.
If you've played around with Photofly yourself, share your project in the comments below.
---
Derek Quenneville is a 3D printing evangelist who posts weekly on the Ponoko blog. Follow him on Twitter @techknight.