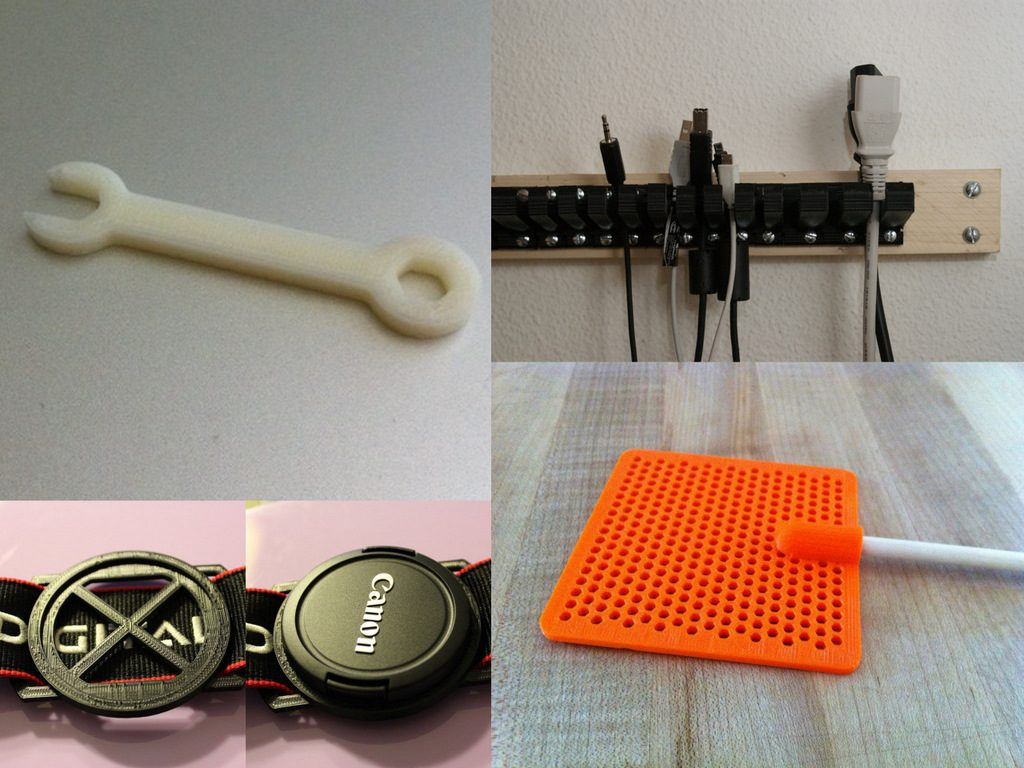 Four practical printable parametric projects for your home
OpenSCAD is my favourite modeling tool. It's small, free, and the objects designed in it are easily modified. The most handy OpenSCAD scripts on Thingiverse however, are the ones marked "parametric". Although any .scad file can be altered, these scripts in particular are well-suited for modification.
The key is that the script's creator has customization in mind from the beginning. To this end, some parameters are generally defined at the top of the file, to be later changed by someone else. Here are four examples of practical household objects that you can change and print to fit your needs: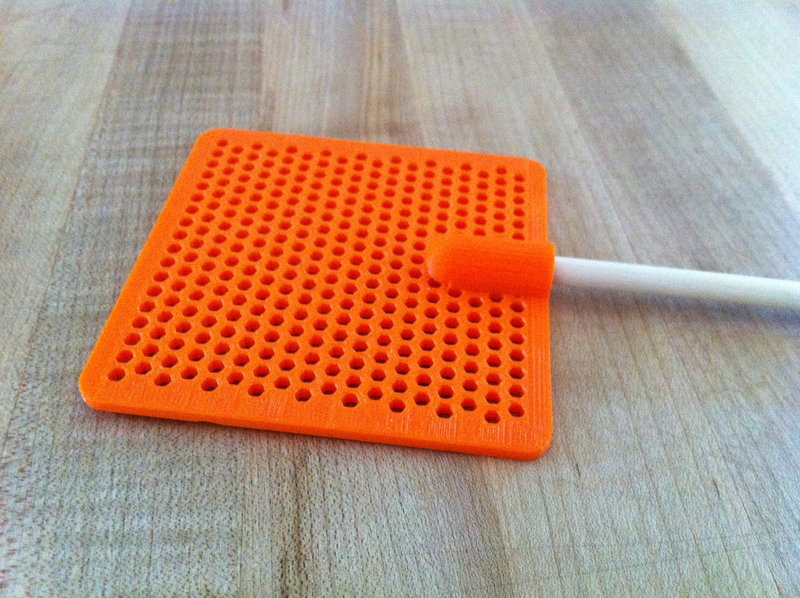 This flyswatter has all sorts of options to change: thickness, width, height, density and size of holes, and more.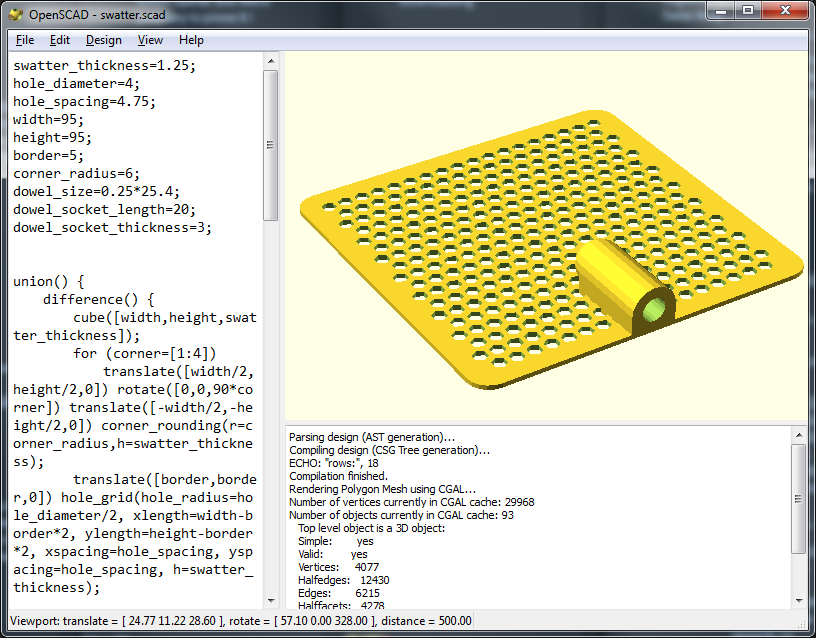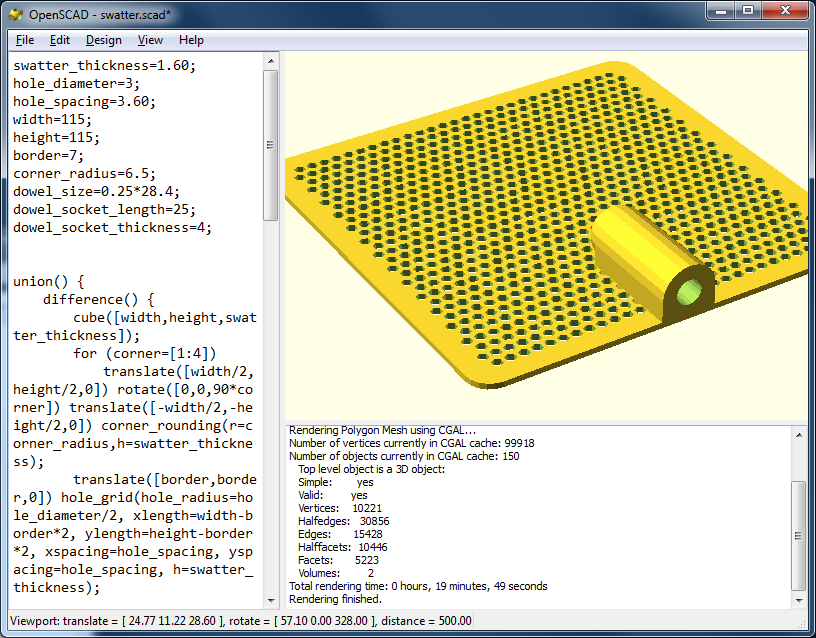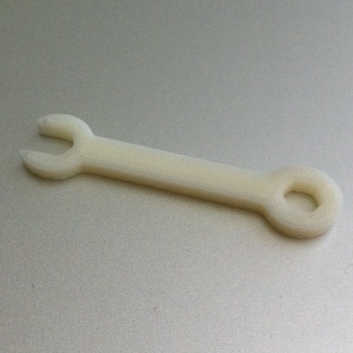 Instead of scanning and printing an existing wrench, you can generate one from scratch in any size you need with this script.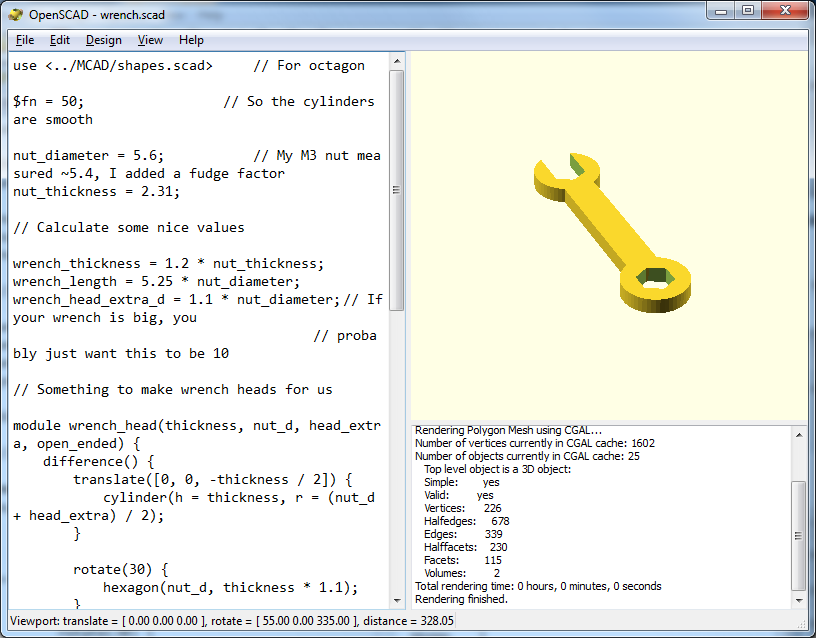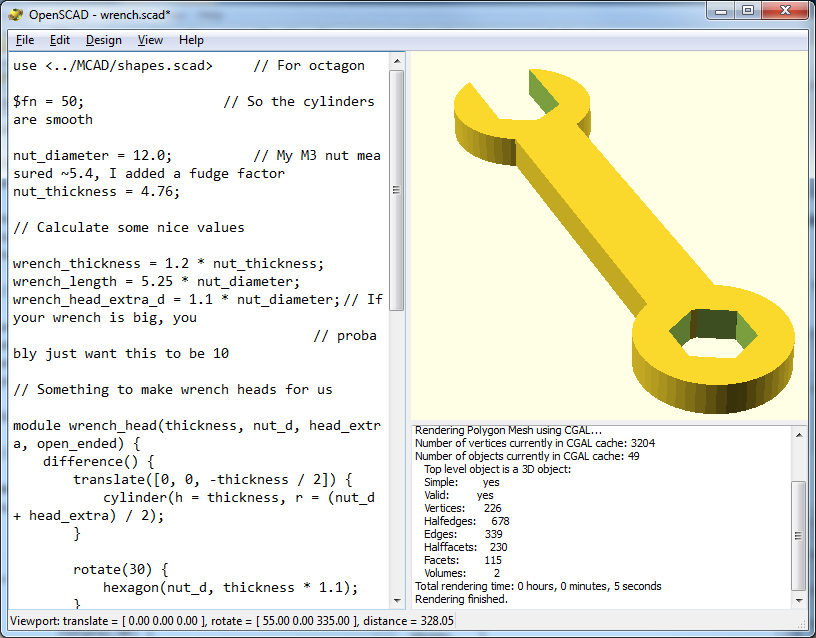 Camera Lens Cap Holder by kitlaan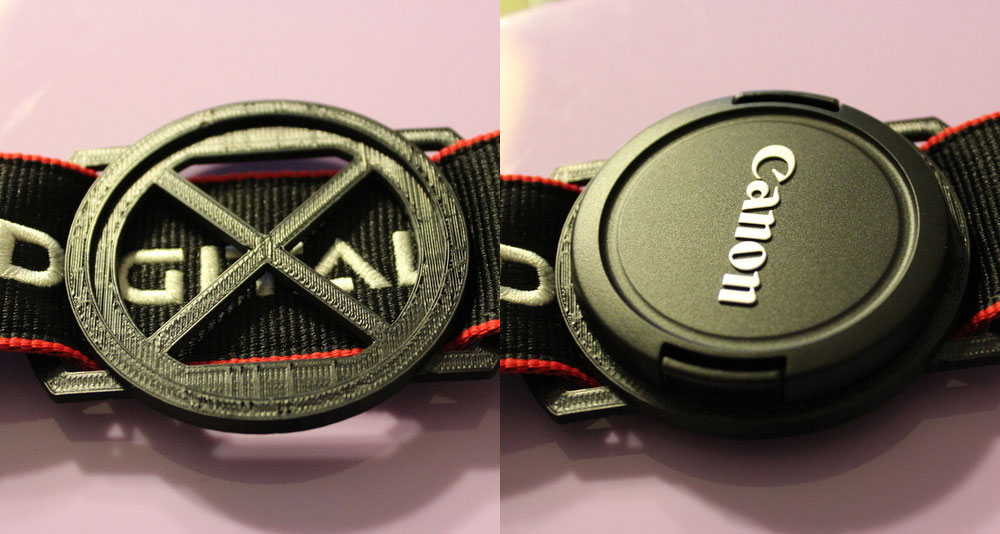 This lens cap holder fits right onto a camera strap, and can be changed to hold whatever size lens cap you desperately wish to avoid losing that day.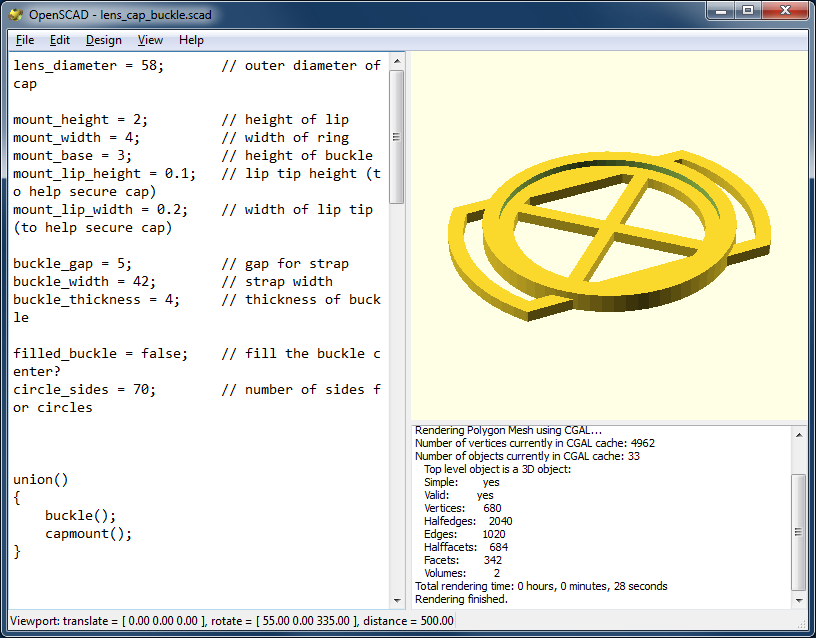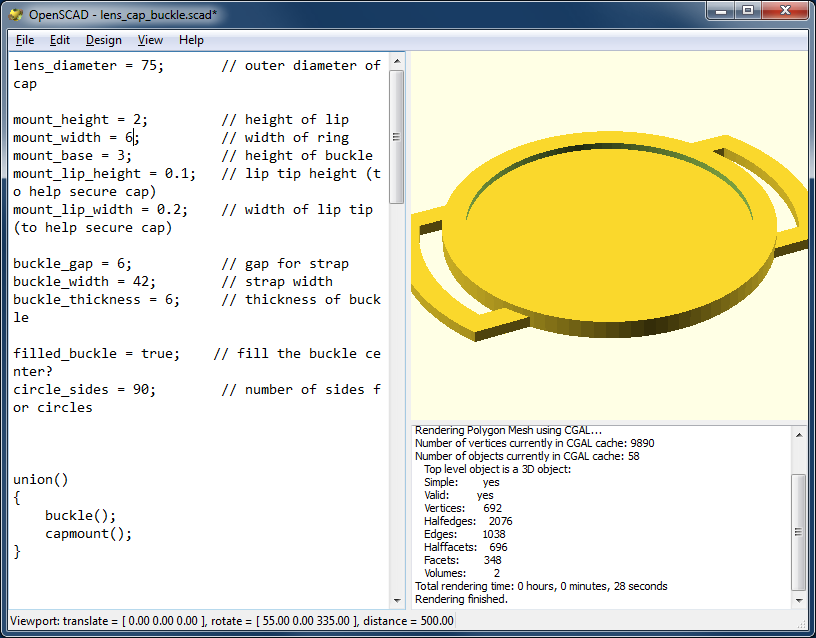 Parametric Cable Holder by iliis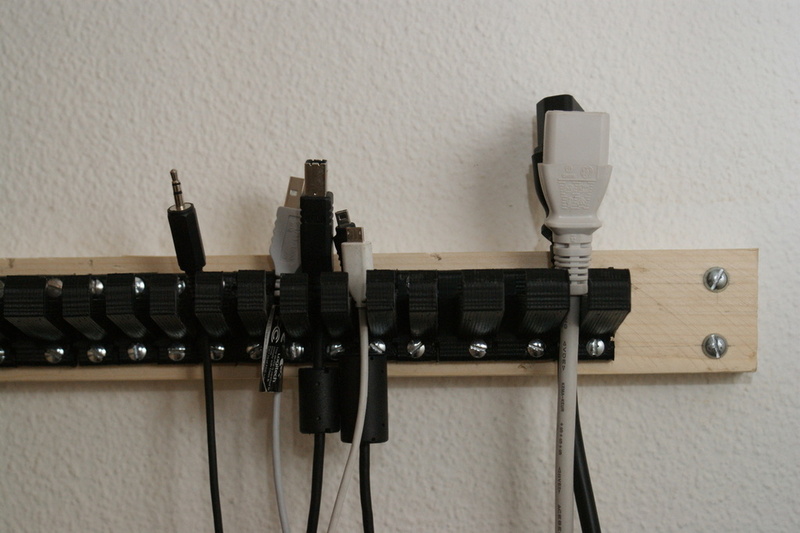 This is something I need pretty badly. 🙂 These interlocking cable holder segments can be made to fit any sort of cable that you need to keep tidy and untangled, in any quantity.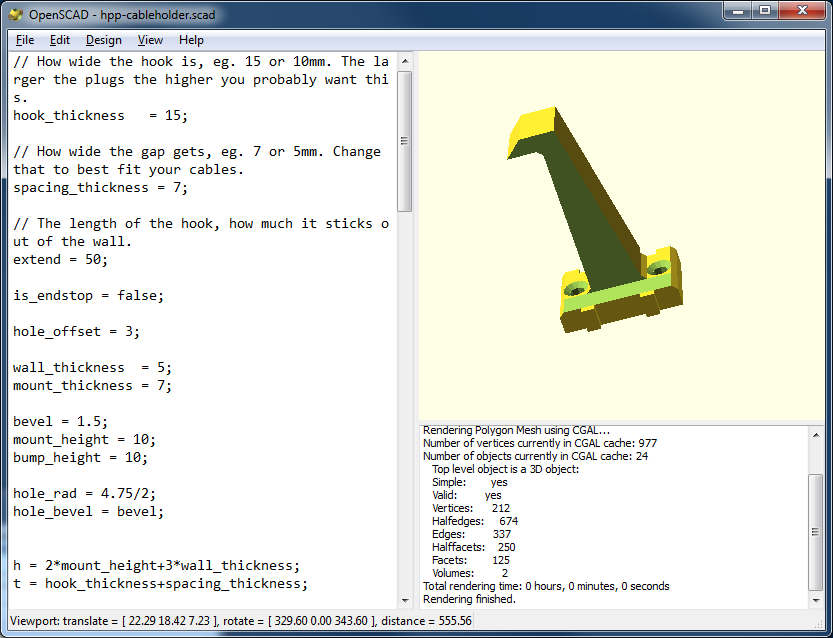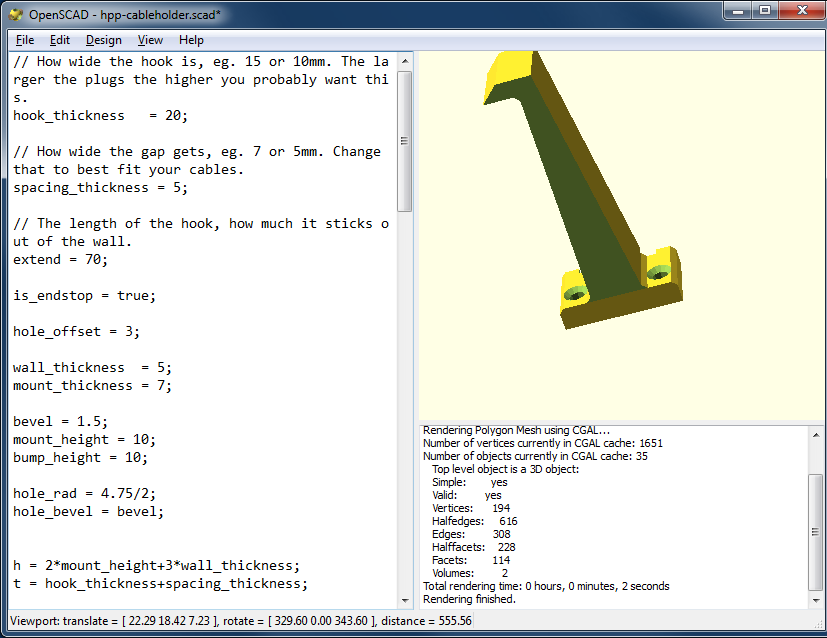 These examples only scratch the surface of what's possible when everything you manufacture can be unique. Have a look around your house and think about what you could model, and what could be re-purposed if each attribute of that model were easily customized. (And if you haven't worked with OpenSCAD yet, have a look at this post to get started.)
---
Derek Quenneville is a 3D printing evangelist who posts weekly on the Ponoko blog. Follow him on Twitter @techknight.