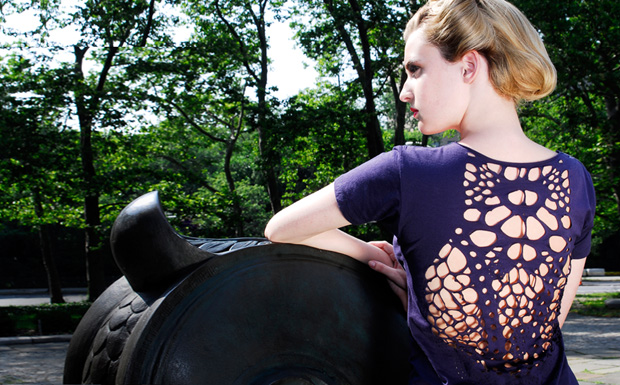 The simplest article of clothing is transformed into elegant fashion.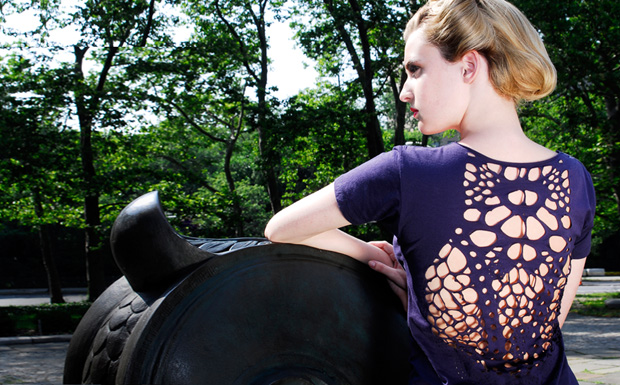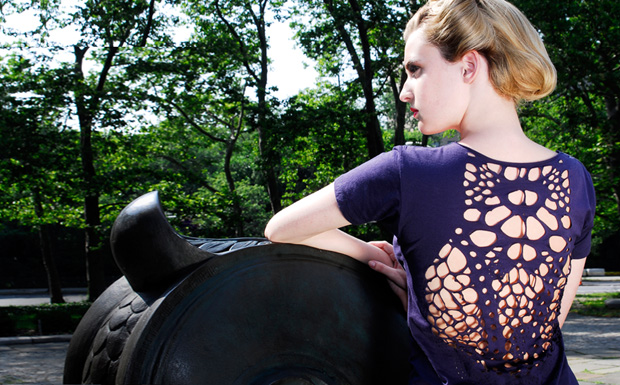 Fashion Designer Diana Eng (featured on Project Runway season 2) uses a laser cutter to elevate the simple t-shirt to elegant fashion. She says:
Distressed clothes are better known for tattered strings and frayed edges than precise cuts. But the accurate targeting of a laser cutter adds a layer of techie nuance to a technique more often associated with unkempt style.
These shirts are cotton, so the edges of the fabric does not fuse like synthetic fabric would. To combat this problem, Eng has treated the fabric to reduce fraying and to make them machine washable. Unfortunately for the rest of us (but understandably), she has kept the special treatment a trade secret.
Check out the rest of her work on her site. Her collection includes elements made with 3D printers, laser cutters, and digital fabric printers. Continue past the jump for more images.