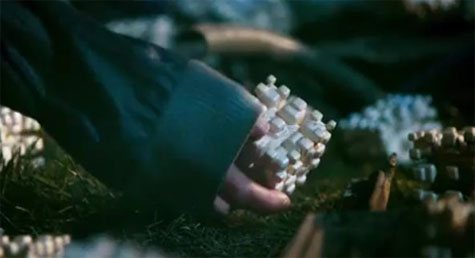 Paramount issues cease & desist against an IP infringing 3D print.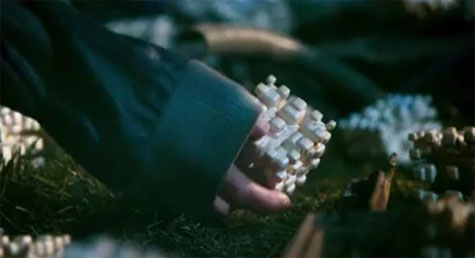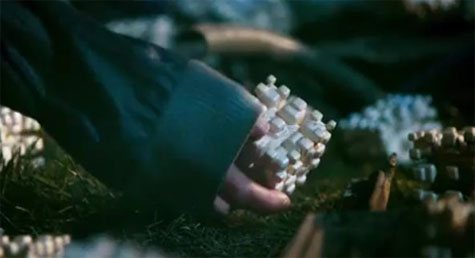 When Todd Blatt, a mechanical engineer created a replica prop from the film Super 8, he unwittingly became the recipient of a cease and desist letter from Paramount Pictures' Lawyers. Not wanting a legal fight he quickly withdrew the Super 8 Cube from sale at Shapeways. He explains:
"It was a replica white funky cube shaped object from their new movie. I complied. I don't want to sit in a courtroom for the rest of the year. I am no longer offering these for sale, and am complying with Paramount's demands. It's purely just a fan creation and only one exists, which I ordered for myself before receiving the C&D letter. There is a company called Quantum Mechanix (QMx) which will be selling licensed replicas soon, and if you're a fan you should order one from them."
Its my belief that 3D printing should not be seen as a threat, but a challenge for innovation in business. If the world has learned anything from the issues of file sharing music, film and software, additive manufacturing shouldn't be an awful cluster-shag, where no-one wins.
I hope film studios (and ultimately other industries too) will think outside the traditional merchandising business model and realise 3D printing and the Internet offer tremendous opportunities. Greater fan involvement and having a more immersive film experience is what will drive future film industry revenue.
Ultimately, there is a odd sense of irony in all this – that, Paramount Pictures who own the StarTrek franchise thats home to the popular replicator. Earl Grey – Hot anyone?
Via Techdirt & Hollywood Reporter via Torrentfreak.
---
David is an industrial designer from New Zealand. He contributes weekly 3D print articles for Ponoko. You can follow him on Twitter @dizymac