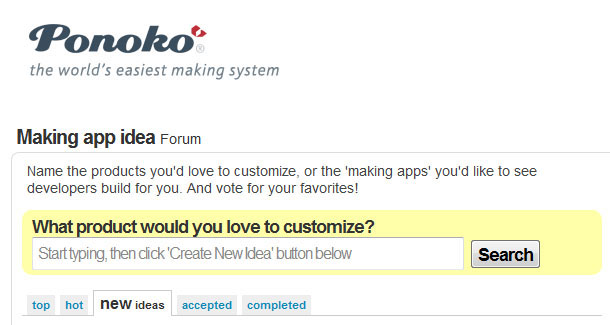 Vote on your favorite app ideas or submit your own.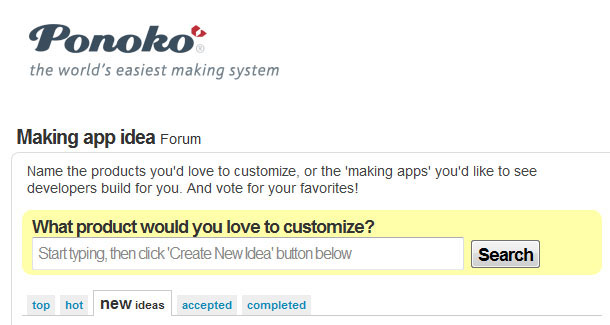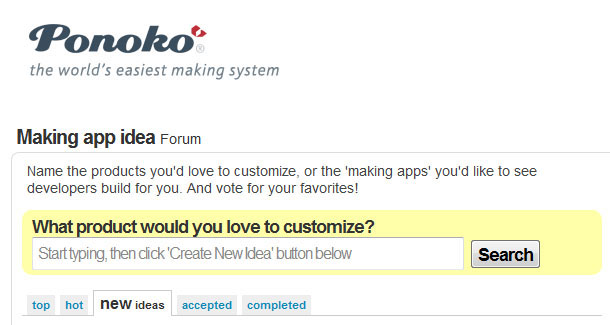 The Making App Gateway will provide a way to customize and make just about anything without struggling to learn complicated design tools. Take a look at some of the incredible apps currently in development for a preview of what you will be able to make.
If you have an idea for an app you don't see, post it in the making app idea forum and vote for the best ideas other people have submitted to encourage app developers to work on them.
Check out some of the newest making app ideas:
1. Custom picture frames
2. Custom 3D front signage
3. Jewelry making design and inspiration
4. Automatic custom boxes
5. Breadboard