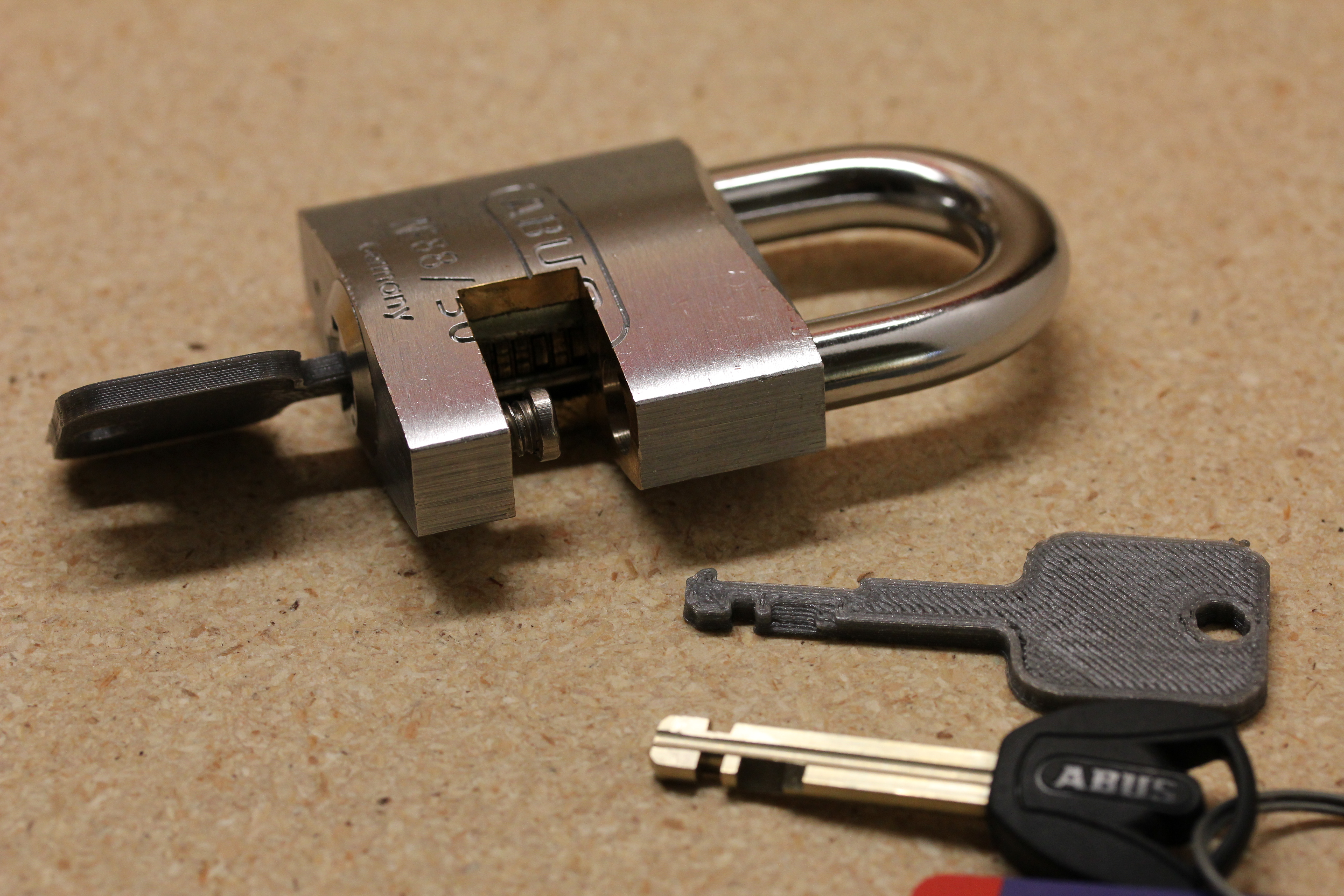 You may recall my post a few weeks ago about Nirav Patel's incredible physical keygen project. Well, he's stepped it up to high security compatible keys in his latest hack.
After spending some time with Schuyler Towne of Open Locksport he discovered his parametric 3d printing process could be applied to more esoteric and high security locks, like the disc detainer lock pictured above.
If you feel like fooling around with some lock picking yourself you could download Nirav's files off of Thingiverse and get cracking.