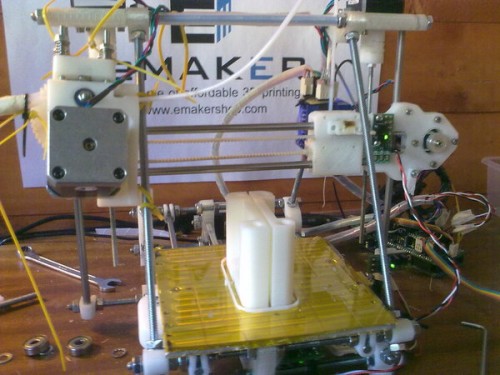 Huxley 3d printer raises huge amount in funding campaign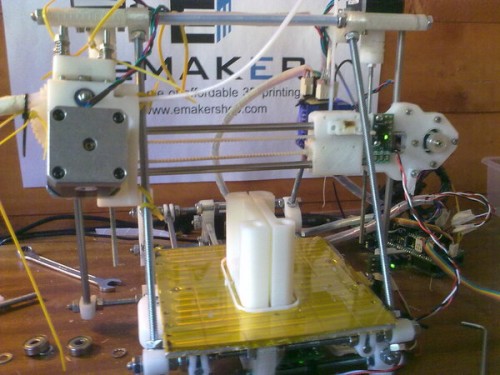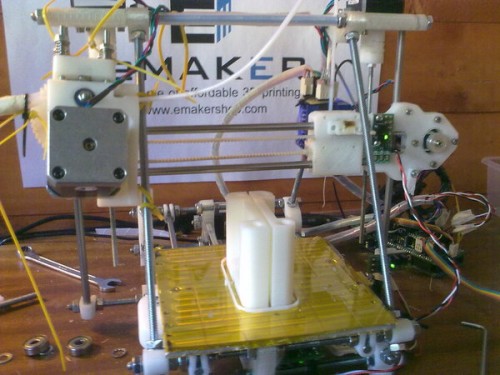 We highlighted the eMAKER Huxley 3d printer in this recent post as one of two enticing, affordable options for the DIY enthusiast.
The overwhelming response to eMAKER's IndieGoGo campaign hints that there is a big future in store for this neat little unit.
When the campaign started, a modest goal of $30,000 was set. This amount would give eMAKER enough funds to distribute a limited number of beta machines to early adopters before the hard product launch later this year. Expectations were exceeded by over 500% as people jumped at the chance to own a fully functional 3d printer for a bargain introductory price.
It would seem that the eMAKER mission to promote affordable 3d printing to a diverse international audience is pushing all the right buttons.
To discover what all the hype is about (and to see just how much the campaign raised) head over to IndieGoGo.