Reed tools and miniature weaving looms with Spoonflower and Ponoko


Andy and Becka Rahn have been dabbling with Ponoko service since 2008.  Becka was curious about designing puzzles, and Andy who is a software engineer couldn't pass the geek aspect of laser cutting his own designs.  The day Ponoko crossed his computer screen, he started designing his first project.
An art and fiber teacher, Becka decided to make tiny textile tools as holiday ornaments.  She knew of plenty of people who would find miniature weaving looms irresistible.  Andy started with designing reed tools for his oboe, as he found that he was in need of a gizmo to help with the meticulous job of creating reeds for the instrument.  The couple are currently working together on a DIY mini frame loom for weaving enthusiasts.
Both Andy and Becka love working with bamboo and acrylic.  The bamboo is a favourite for its natural finish and feel as well as strength, and the acrylic colors are always an inspiration for fun, vibrant projects.  Becka combines the lasercut pieces with Spoonflower printed fabrics that she also designs.  This means that she has ultimate control over every step of the design process, enabling her to create highly individualised ornaments.
In the past, these handmade fans approached making very differently, sticking to their traditional hobby tools and techniques.  Andy found the transition to digifabbing especially natural, as he was already familiar with digital design tools.  Becka found the new design possibilities exciting and inspirational, and she loves the "whole new level of cool to the materials" that she now has available to her
More from the couple under the cut:
How would you describe your creative process? AR: I don't really have much of a process. At some point I'll get an idea and be really excited about it and then I cannot stop until it is finished. It's always harder and takes longer than I think it should.   I enjoy working out the geometry to fit shapes on the material with shared cut lines or making useful shapes with the unused space.
BR:  I like coming up with the design or concept and he likes doing the math and the drafting, so it is a great collaboration.  We do a lot of brainstorming while we are walking the dog.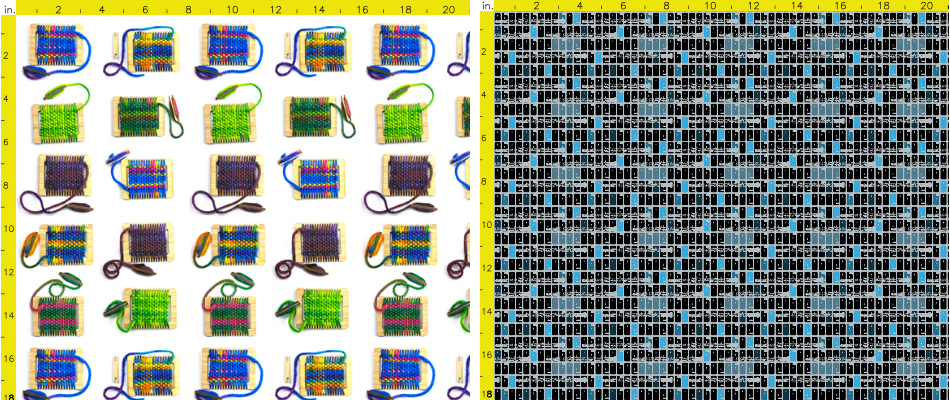 Have you been surprised by anything in the Ponoko process: positives/negatives? AR: I am frustrated at times by the way costs of designs can climb. I've created elaborate designs and then uploaded them only to realize that the cool gizmo that might fetch 5 bucks is going to cost 15. I'm slowly learning what it is about the laser cutting process that make certain design choices more expensive than others.
BR: The best surprise was unwrapping the first order of the tiny looms and having them be totally perfect!  I am pretty sure I jumped up and down and showed them off to everyone I knew.  Seeing your thing go from idea to reality is awesome.  I would love for the turnaround time to be faster.  I am always antsy to see a new design and if you have to do several prototypes of something it can be pretty slow.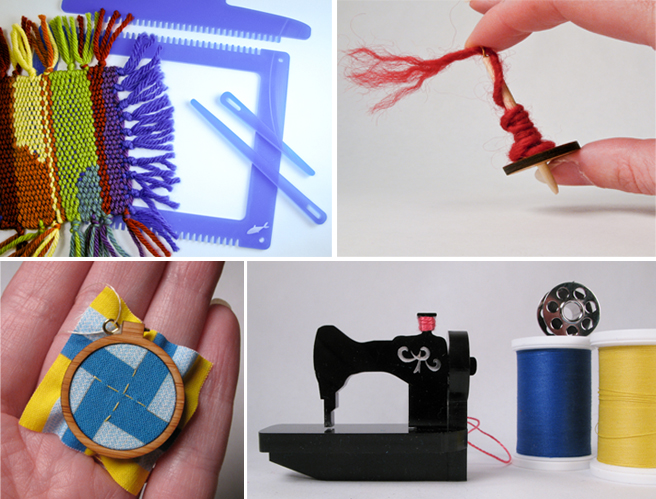 Do you have any tips for other users? The Illustrator templates and guides Ponoko provides are really handy as starting points.
http://www.etsy.com/shop/beckarahn