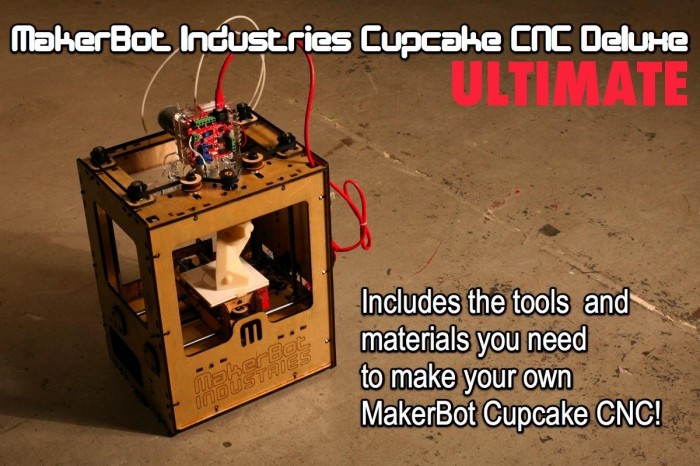 Get an incredible deal on a 3D printer for a limited time.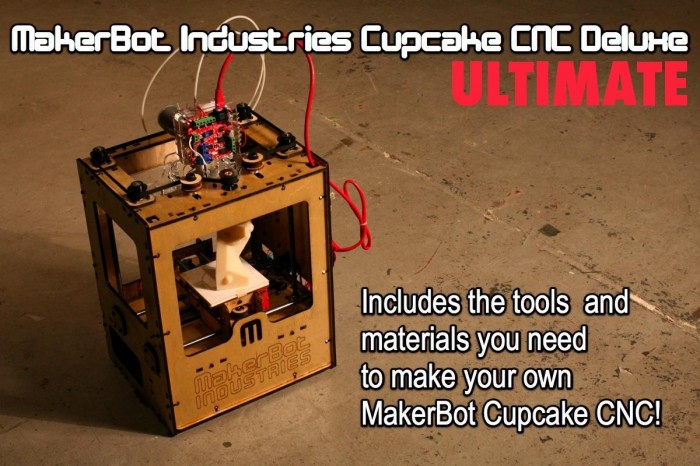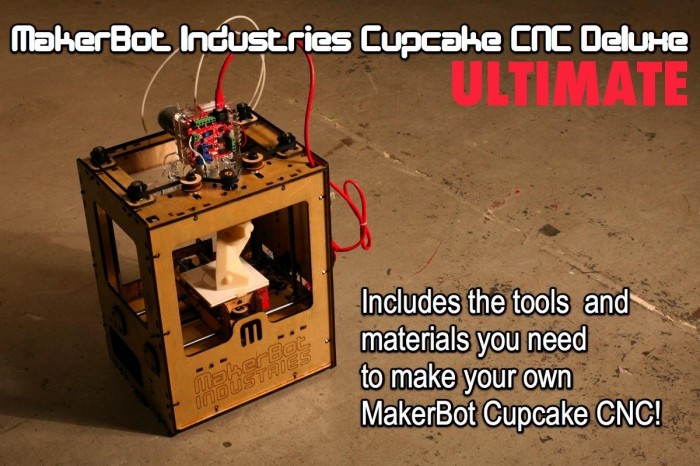 There are two amazing deals available right now for a DIY 3D printer, but both are only available for a limited time. The first is a sale on the CupCake CNC Ultimate from Makerbot. The CupCake has been replaced with the Thing-O-Matic, so they are selling the last of them for only $455.
Included in this kit:
Classic Lasercut wood body with serial number
Generation 3 Electronics and Relay Board kit
Plastruder MK5 w. DC Motor
Automated Build Platform v1.0
Upgraded 500 W. ATX power supply
Painstakingly quality assured steel threaded Z rods. No returns on rods.
Keep reading past the jump for the second 3D printer.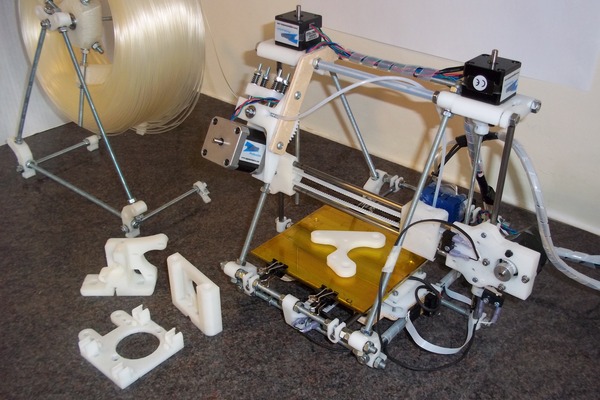 The second offer is a pre-order for the Huxley from eMaker. This is a version of the RepRap printer. Unfortunately, the beta round for $500 has already sold out, but a second round has been made available for $550.
Stats for the Huxley:
Build volume: 140x140x110mm
Overall size: 260x280x280mm
Printing materials: ABS, PLA, 1.75mm diameter thermoplastic.
Build surface: Heated to ensure parts do not warp.
Resolution: 0.0125mm
Speed: 12000mm/min
Deposition rate: 33cm3 / hr
Motion: Linear bearings on X and Y axes, Igus low friction bushings on Z axis.
Via Makerbot and BoingBoing