Big crowd on hand for Ponoko and TechShop hosted event.


This past Wednesday Ponoko and TechShop hosted a gathering as part of San Francisco Design Week. By all accounts it was a huge success as designers from all over the Bay Area came to learn how to turn their design ideas into actual products.
We showed off creations made with Ponoko Personal Factory and the folks at TechShop gave tours of the facility which houses an impressive collection of fabrication machines for their members to use.  Of course the grilled cheese sandwiches were a hit and I enjoyed playing bartender for the night. I even refused a few tips!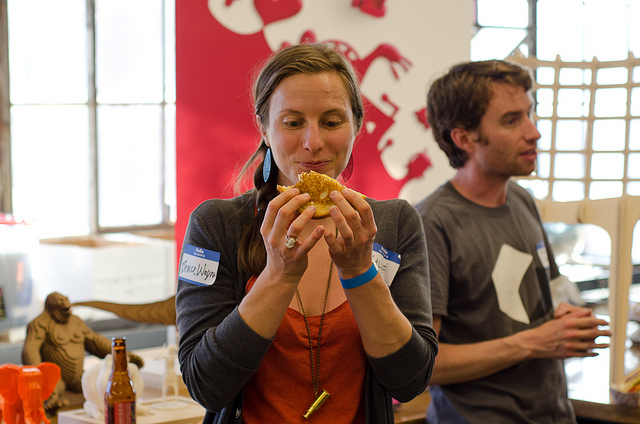 We also had a drawing to win a material samples kit.  Congratulations to David Polifko of San Francisco.  David is a professional designer and will be teaching a design course this summer at UC Berkeley Extension, so the samples will come in handy!
We'd like to give a  big thank you to San Francisco Design Week for including Ponoko in their jam packed week of events.
Check out a few more pictures from the event.