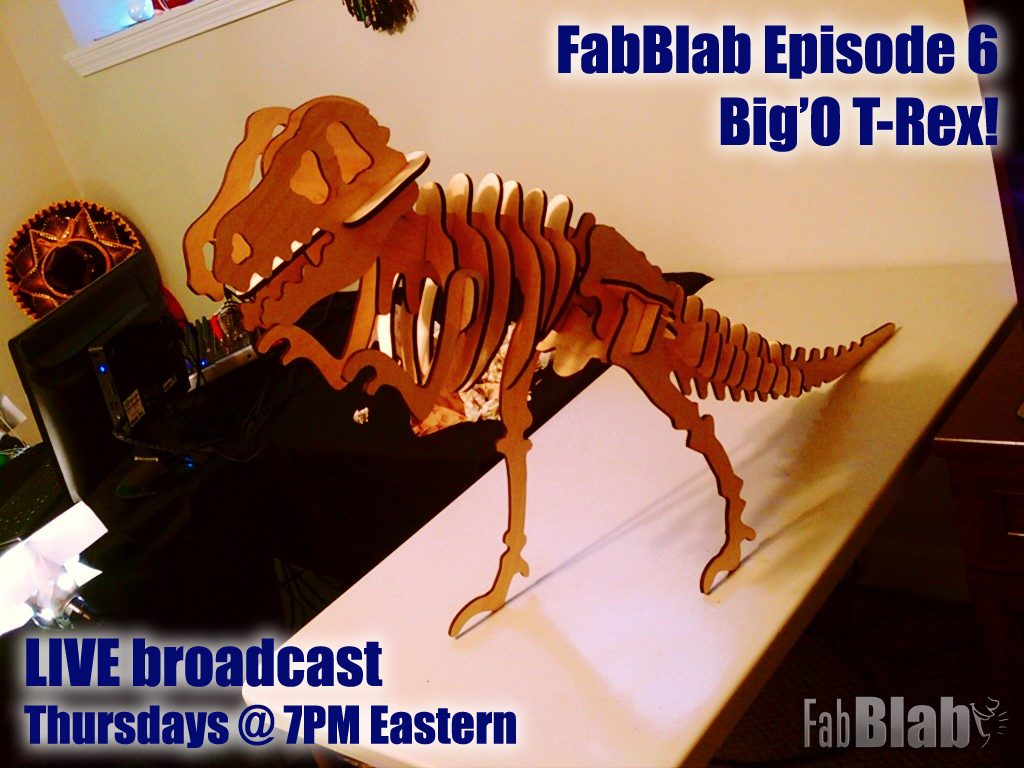 Schedule change: Joing us LIVE tonight at 7pm eastern.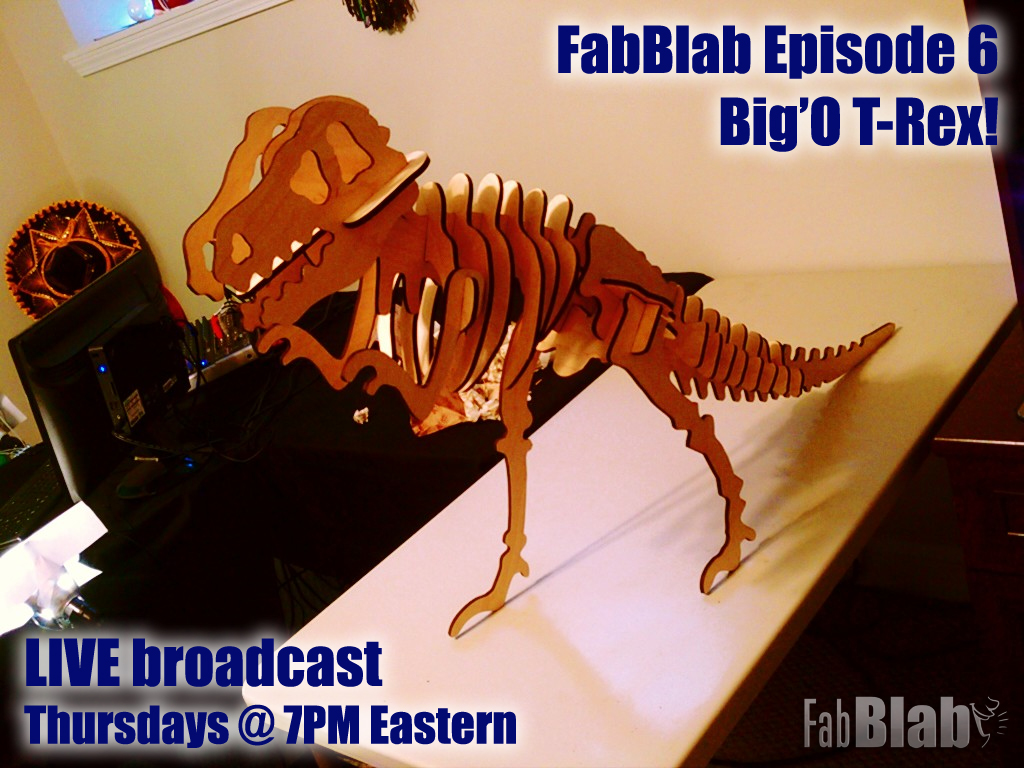 Project:
Big'O T-Rex!
Materials:
Plywood – Euromaple
Tools:
Hands
Difficulty Level:

---
This is like one of those puzzle things where you put together the 2D wooden pieces to make a 3D t-rex, but this has been scaled up 5X to make a Big'O T-Rex!!!!
The original design is from Thinigverse user: jayprice6328

RAWR!
Download the Project Files here!