Travis does it again…


Reliving yet another retro gaming classic, Travis Chen works his magic with this pixel perfect Tetris fridge magnet set.
Faithfully reproduced from the original Nintendo Gameboy version of Tetris, each Ponoko laser-cut (and etched) magnet recreates those blocky game sprites in Natural Bamboo.
Locking onto the fridge thanks to the super strength of neodymium magnets, this 14-piece set is available from Travis' Etsy store for a very reasonable $20.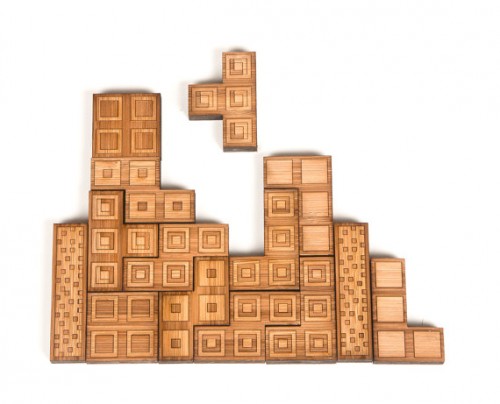 Here is a reminder of Travis' previous foray into fridge magnets, and I've also included a little treat for those die-hard Tetris fans…
Travis Chen via Etsy