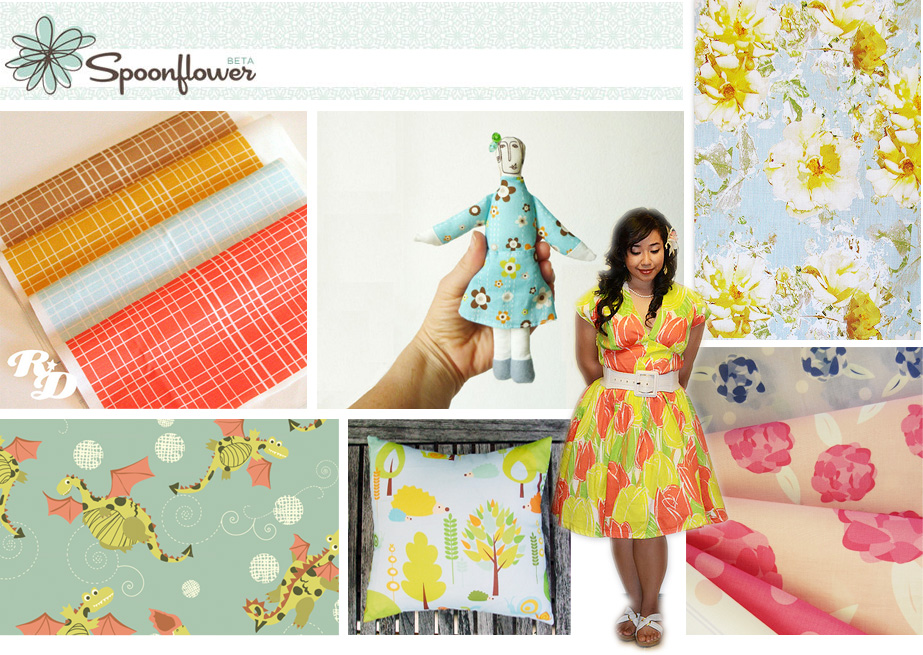 Contest ends June 30th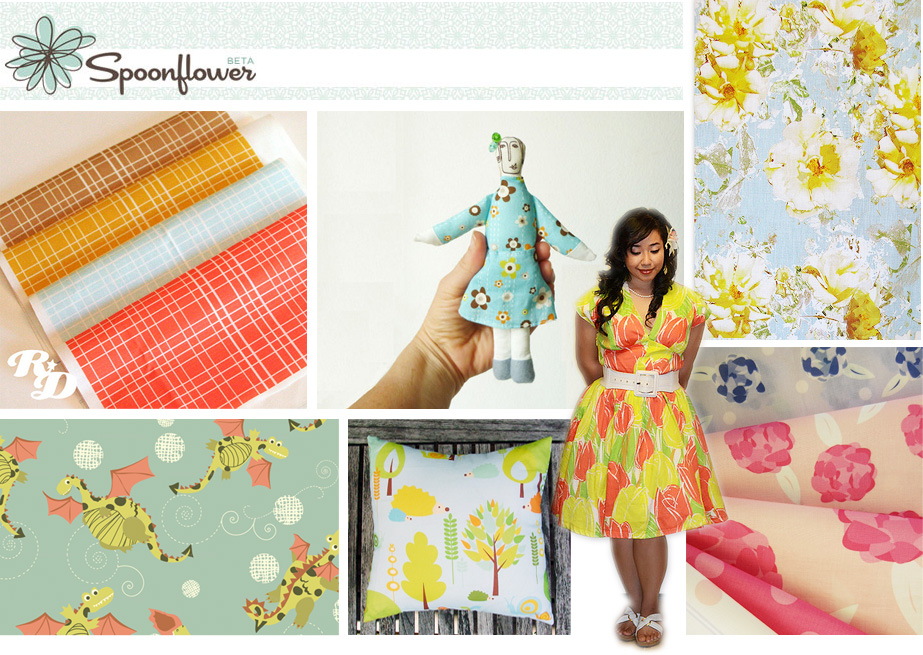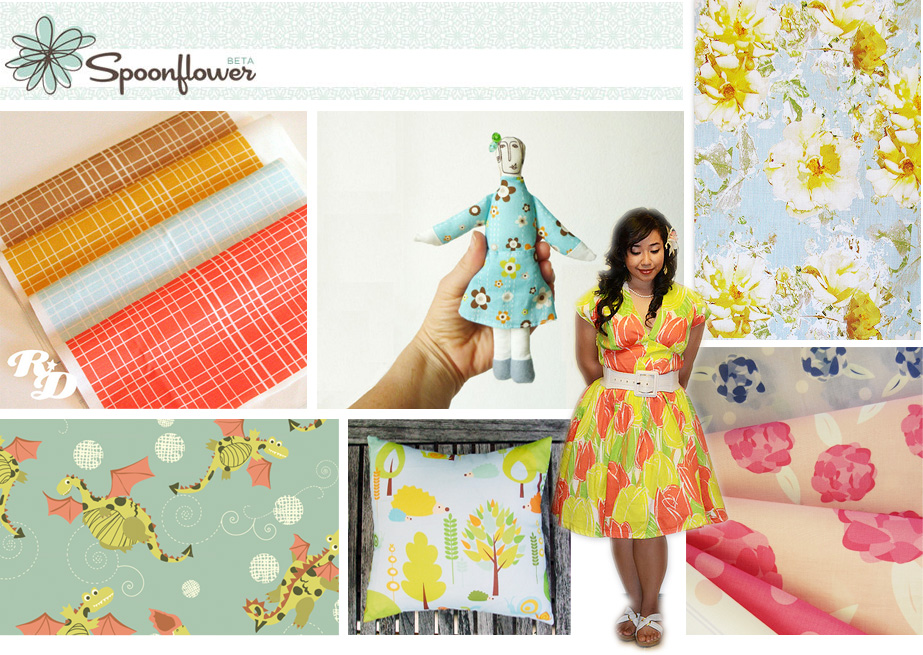 UPDATE: Thanks so much for entering our Sponnflower fabric giveaway. The contest is now closed and winners will be notified and announced very soon!
This month the Ponoko blog has partnered with digi fabric printers Spoonflower to give away a free yard of printed fabric to 5 winners.
Spoonflower lets you upload your own design, choose a fabric, and get your design professionally printed on to fabric.
They've been digitally printing fabric for the masses since 2008, and the Spoonflower marketplace is the largest collection of independent fabric designs in the world.
Spoonflower can digitally print on 7 different kinds of fabric, and winners of our blog giveaway can choose whichever fabric they like.
How would you use digitally printed fabric from Spoonflower in a Personal Factory project?
How to enter:
To enter the giveaway, leave a comment telling us how you would use digitally printed fabric from Spoonflower in a Personal Factory project.
Think about how you would combine your own textile design with your own design for 3D printing; CNC routing; or laser cutting. Or all three!
To qualify, you'll need to specify which Spoonflower fabric and which Personal Factory making method(s) you would use for your project.
Details:
You may enter as many times as you like, but each project idea must be unique. Repeat or very similar idea entries from the same applicant will be disqualified.
One judge from Spoonflower and one judge from Ponoko will choose the top 5 project ideas to win.
Prizes:
5 winners will each receive credit for 1 yard of digitally printed fabric in their choice of material; an $18–$38 value.
Deadline:
Contest closes June 30th at 10pm pacific time. Winners will be notified the first week of July and announced in an update to this post.

More information on Spoonflower fabric printing:
Digital textile printing is like inkjet printing, but it prints dye on fabric. With digital fabric printing, you can print any raster or vector design. Your design is repeated across the width and down the length of the fabric.
Check out the Spoonflower flickr pool to see what people are making with their fabric designs.
You can order a fabric swatch booklet from Spoonflower for just $1, and shipping is free.

More information on Ponoko Personal Factory:
Personal Factory turns your design files into physical products using digital making technologies.
(It's kinda like Spoonflower. But instead of printing your file on fabric, Ponoko prints your design in three dimensions or cuts it out of a piece of material.)
Current making technologies offered are 3D printing, CNC routing, and laser cutting. Each technology can be used with a variety of materials.
Over 100,000 independent product designs have been made with Personal Factory. You can take a look at the Ponoko showroom or the Ponoko flickr pool to see some of the stuff people are creating.
Still not quite sure what all this digital making stuff is?
Sign up for your own Personal Factory account. It's free, and you'll get a helpful welcome email plus an optional crash-course in designing for laser cutting.